We're sorry to see you go! Thanks for giving inFlow Cloud a try, and if there's anything we can do please, reach out to us, we're eager to help!
Web
inFlow Cloud for Web
To cancel your plan:
Login to app.inflowinventory.com to manage you inFlow Cloud account. Once logged in click on your account email at the top right, then click Account/Team. 
You'll now be redirected to the Account settings page. Click on the Update my subscription button.
Scroll past the plan options table, then click on Cancel subscription. 
A screen will pop up asking why you'd like to cancel. Make a selection then click the Continue button.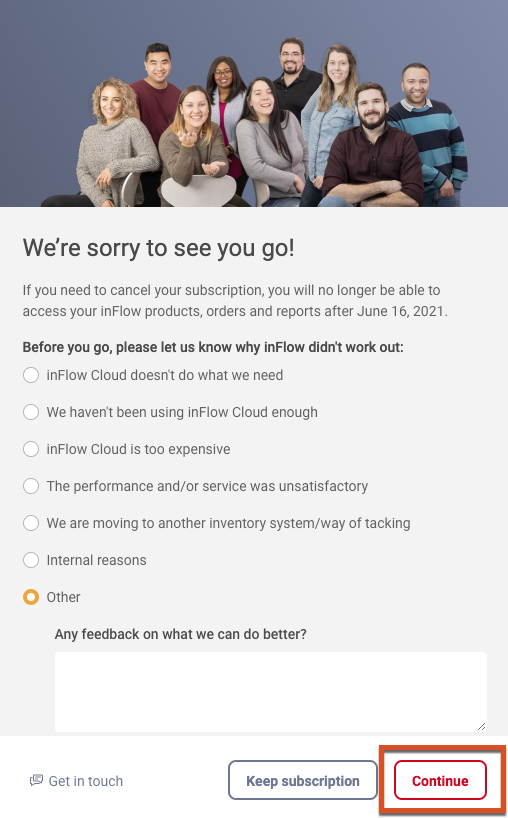 If there is anything the inFlow Community and Support team can help you with before cancelling please let us know, we'd be happy to help your team to better understand inFlow Cloud if more support is needed.
You will see a final message telling you when your plan will expire. Click the Continue button. Next, when prompted, click the Unsubscribe button.
From here you will see a cancellation confirmation. You and your team will have access to inFlow Cloud until the expiry date. Once your subscription expires you will lose access to inFlow Cloud. Should you need access to your database again you'll have to re-subscribe.