Sales orders in inFlow Cloud allow you to sell items to your customers like a POS system (point of sale). inFlow will automatically assign an order number the first time you save the order. Even if you're not interested in tracking sales or if you don't actually sell the items, here's where inFlow deducts inventory, so it can be used to track outgoing stock/usage.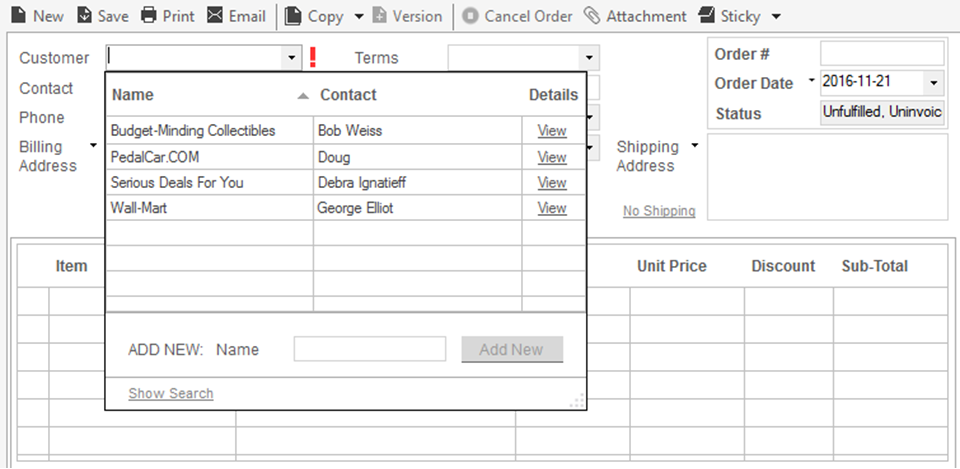 To create a sales order:
Click Main Menu > Sales > New Sales Order .
Begin typing into the Customer field; you should see your customer's name appear in the Add New section below if they are not in the system.
Click Add New to create a new customer record.
Continue filling in your customer's info, when you save this order you will see little save icons beside each new detail which you can click on to save the info back to the record.
Click into first cell in the table and select an item from your list (or scan if you've set up barcodes in inFlow already). Continue as necessary until you've selected all the items your customer wants to buy.
Click Fulfill and Mark Paid to complete the order and move your inventory out of stock.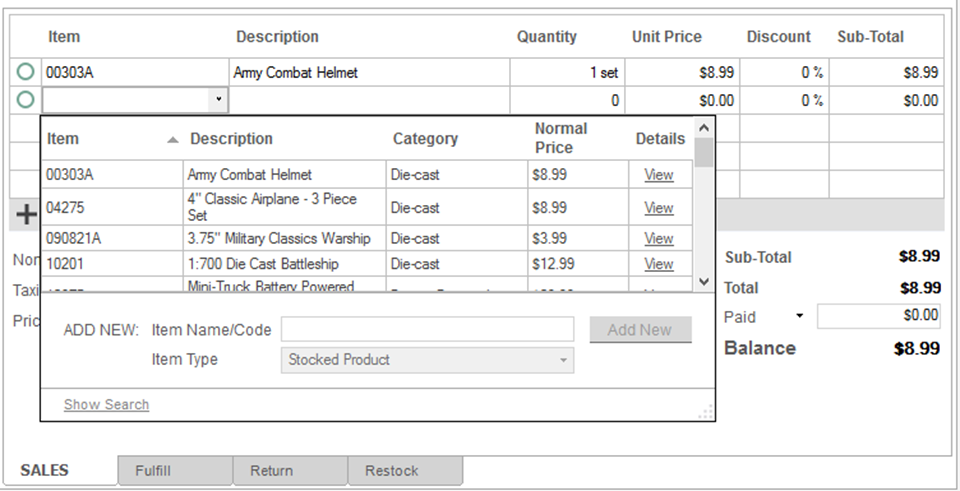 If your customer has not yet paid you, you can click the arrow button beside Mark Paid and click Mark invoiced. This will move the order to an Invoiced status. You can also print an Invoice document and that will automatically mark the order as Invoiced as well.
Video tutorial
What else can I do in the sales order screen?
There are other advanced things you can do from the sales order screen as well. You can: