Share products the modern way.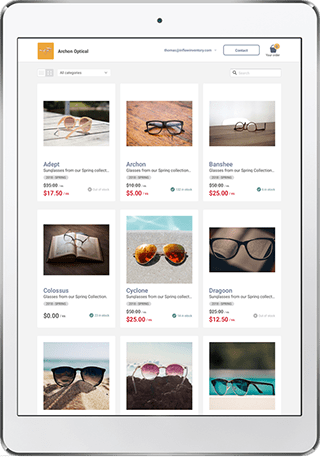 Put your product list online with inFlow's Online Showroom. Create a B2B portal in just a few clicks, complete with beautiful pictures and clear pricing and descriptions.
Spreadsheets showcase numbers, not products.
Showrooms display your products at their best.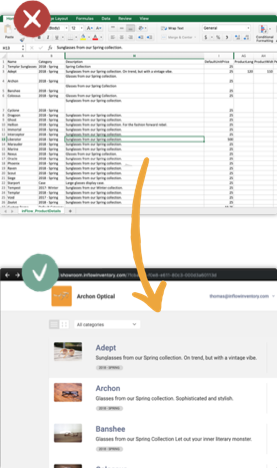 Keep price lists private.
Concerned about competitors? Invite customers to Special Showrooms, with products and discounted pricing only they can see.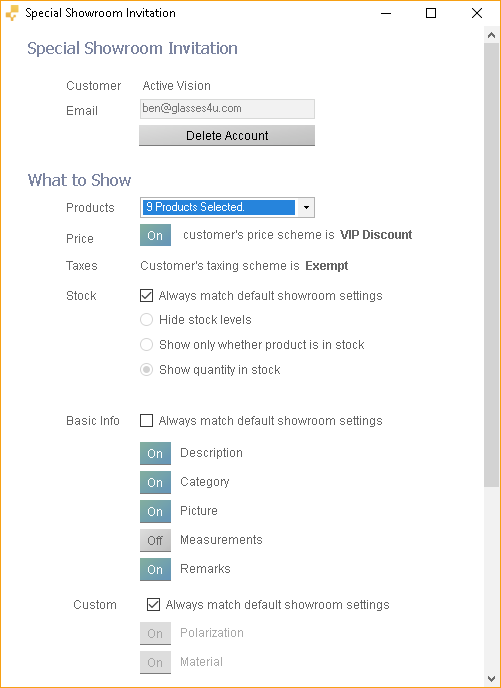 We maintain your B2B Portal for you, automatically.
Add a new product or change a description in inFlow and your Showroom will update itself. No extra steps required.

Loved and trusted by
large, medium and small
businesses worldwide.
You're so close to creating your very first Showroom!

No credit card required. Sign up now!