Share products the modern way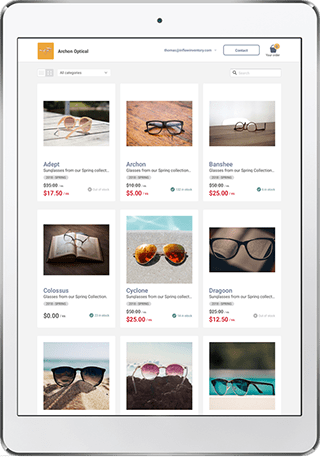 Showcase your products online with inFlow's Online Showroom. Create a B2B portal in just a few clicks, complete with beautiful pictures and clear pricing and descriptions.
Spreadsheets showcase numbers, not products.
Showrooms display your products at their best.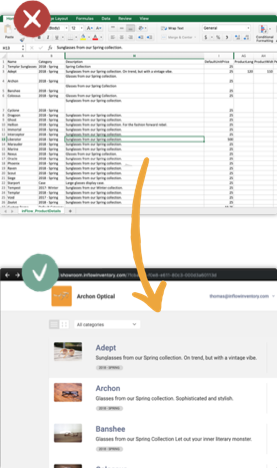 Offer your customers VIP treatment
Invite your customers to Special Showrooms, with products, pictures and discounted pricing they can browse at their leisure. Any orders they place go straight into inFlow so you can get straight to fulfilling them.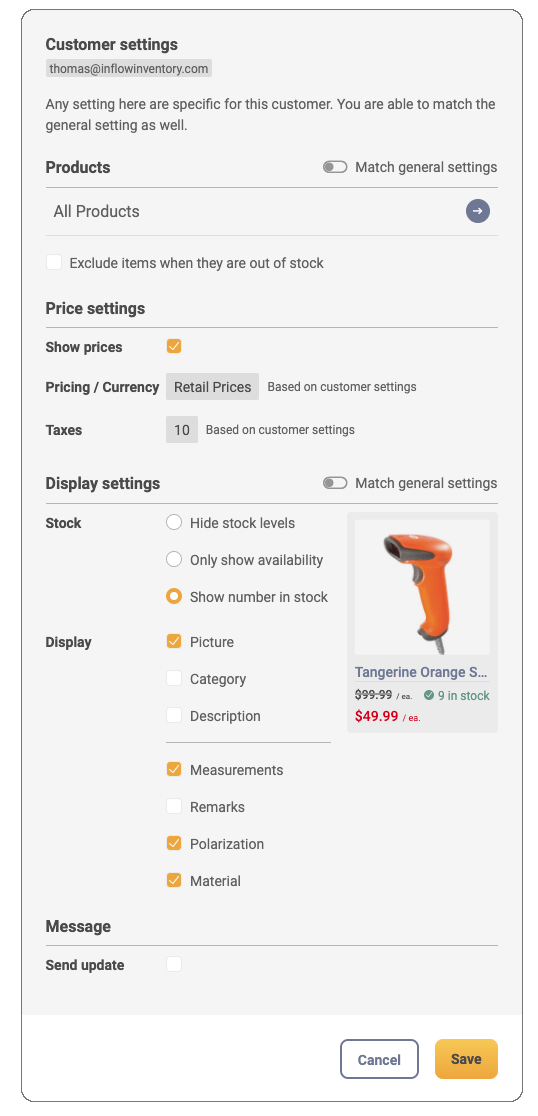 We maintain your B2B Portal for you, automatically
Add a new product or change a description in inFlow and your Showroom will reflect the changes immediately. You get all the benefits of a beautiful online catalog, with none of the hassle of keeping it up to date. 

Loved and trusted by
large, medium and small
businesses worldwide.
You're so close to creating your very first Showroom

No credit card required. Sign up now!