From time to time, you may need to return items to your vendors. You can easily return these items in inFlow Cloud. You'd need to start from the original purchase order.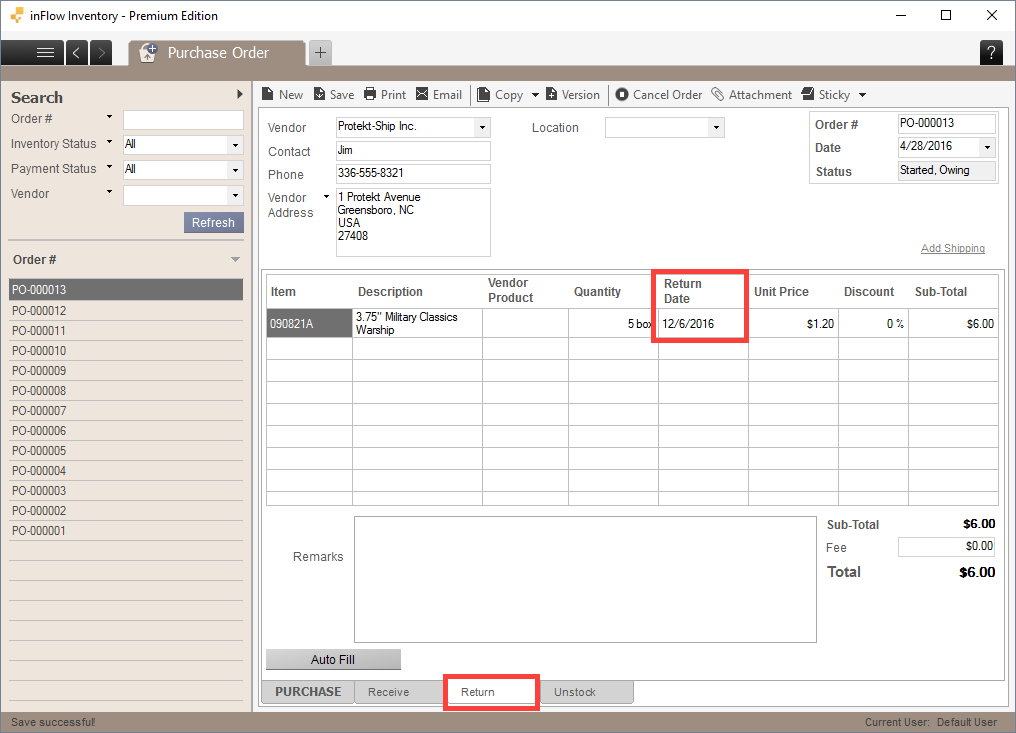 To return an item to your vendor:
Go to the purchase order order and click on the Return tab at the bottom (see image above).
Select the items you'd like to return, or–if you're returning everything–click Auto Fill.
Return to the PURCHASE tab and click Save at the bottom.
The buttons should now show Get Refund,  if you've already paid your vendor. Click Get Refund if your vendor is giving you money back for the items.
If your vendor is giving you a credit, then click the arrow button beside Get Refund and you'll see an option to Collect Credit.
Click Unstock to remove the items being returned from your inventory.
Click Save to save your changes.
You can print or email a Purchase Return document at this point, if you like. Click the Print or Email button and select the document to generate it.
Don't see a Get refund/Collect Credit option? inFlow won't show this if you haven't paid your vendor — it's just going to deduct it from the balance of the order. You shouldn't have to pay for items you've sent back, after all!