How do I rename fields in inFlow Cloud?
You can easily rename fields in inFlow Cloud to suit your business needs! When renaming fields it's important to note that some fields will only be changed within the Windows app, while others will be renamed within the Windows, web, and mobile app.
Windows
Here's a one-minute video to show you how renaming fields in the Windows app can affect web and mobile:
To rename a field:
Right-click the label you want to rename.
Choose Customize from the drop down.
Enter the new label name into the Custom Text column.
Click Save & Close.
Some places in inFlow don't have the Right-click > Customize option, so you can get to the same screen below by going to Main Menu > Options > Settings > Rename Fields.
You can search for a label you want to replace. For example, if you want to replace the word Invoice with Tax Invoice, you can search Invoice at the top and it will show all labels with that word. You can then replace each one by typing into the Custom Text box beside each label.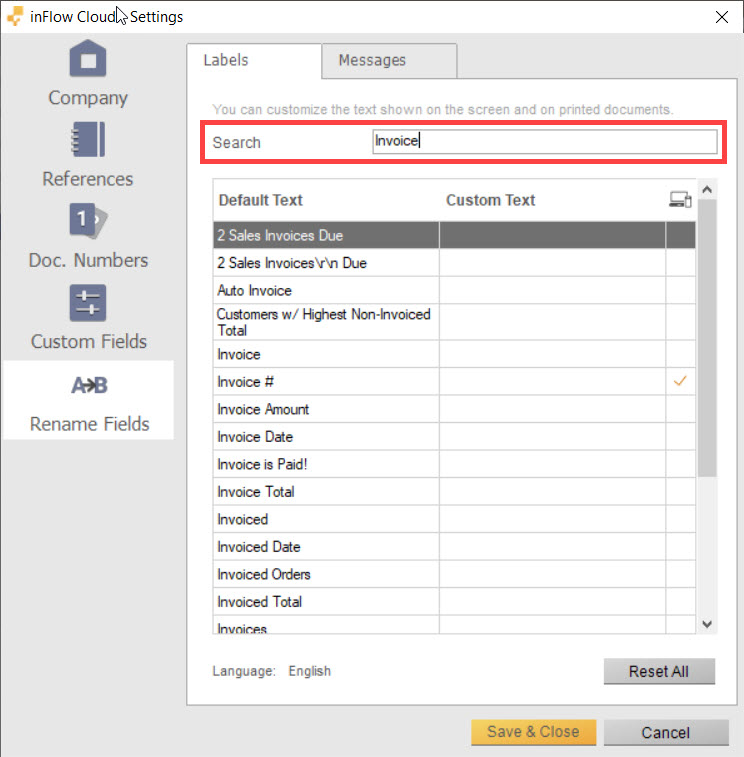 You will also notice that there is a third column next to the Custom Text box. If there is a check-mark in the field, that means that the field will be renamed in the Windows, web, and mobile app.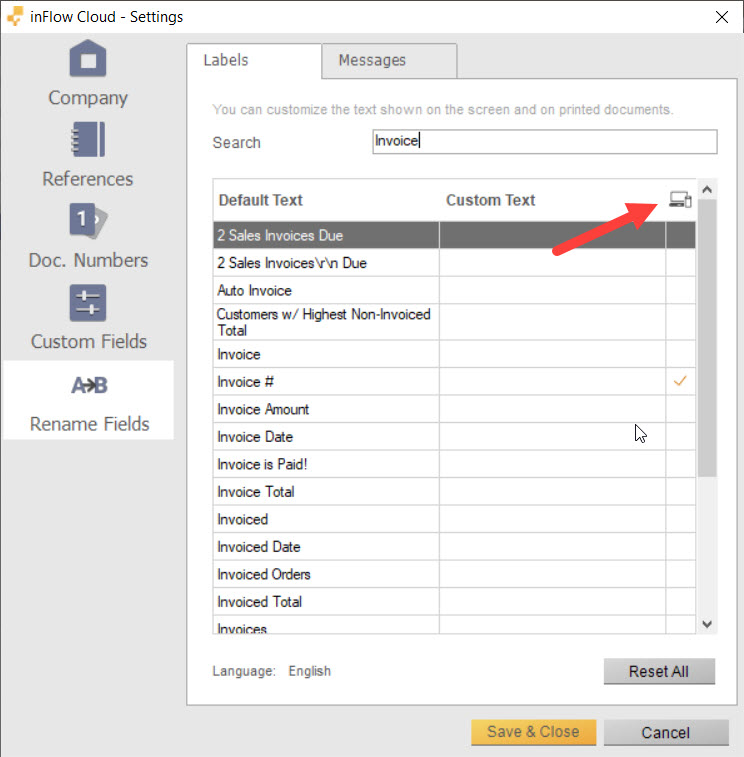 If you would like to filter through the fields to see which one's you've renamed, click on the Custom Text header. If you want to see which fields will transfer to the web and mobile app, click on the computer/mobile icon in the 3rd column.
To reset to the default field names:
Go to Main Menu > Options > Settings.
Click Rename Fields on the left.
Click the Reset All button near the bottom
Click Save & Close.