You can easily rename fields in inFlow Cloud to suit your business needs! It's important to keep in mind that changing a field's name will affect it throughout the program.
To rename a field:
Right-click the label you want to rename.

Choose Customize from the drop down.
Enter the new label name into the Custom Text column.
Click Save & Close.
Some places in inFlow don't have the Right-click > Customize option, so you can get to the same screen below by going to Main Menu > Options > Settings > Rename Fields.
You can search for a label you want to replace. For example, if you want to replace the word Invoice with Tax Invoice, you can search Invoice at the top and it will show all labels with that word. You can then replace each one by typing into the Custom Text box beside each label.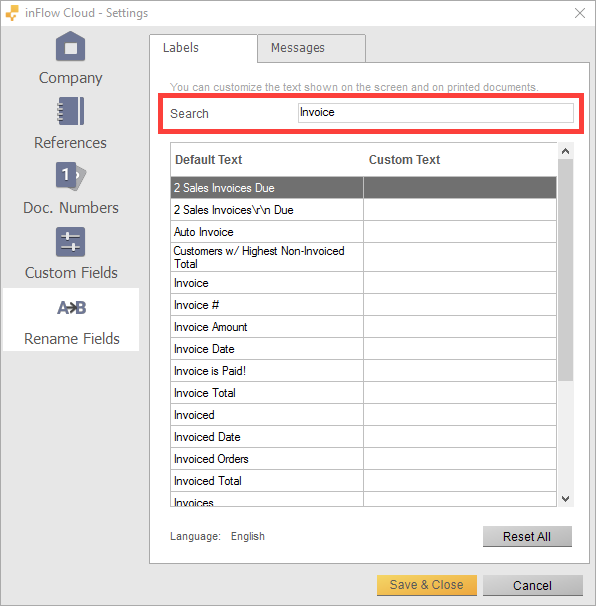 To reset to the default field names:
Go to Main Menu > Options > Settings.
Click Rename Fields on the left.
Click the Reset All button near the bottom
Click Save & Close.