Getting to know inFlow – viewing sample company data
If you've just signed up for a trial, we've created an account with sample data for you to get a feel for how inFlow looks and feels with some data in it.
Sample data
You can also test out various functions with this sample data, or try entering some test products of your own.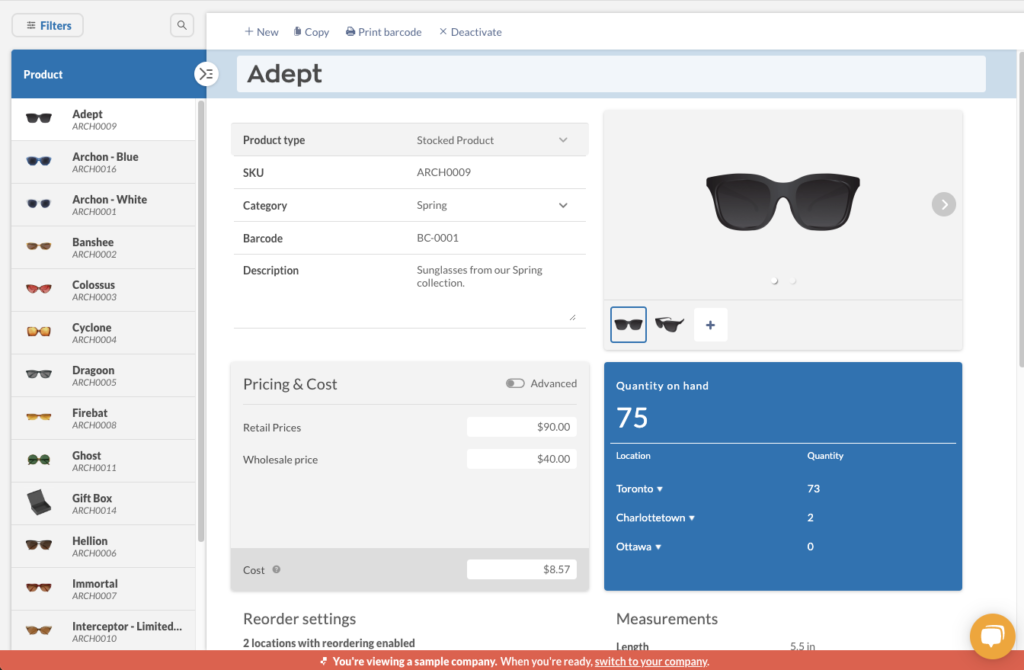 Please note some functions aren't available while in the sample company mode, such as sending emails, Online Showroom or integrations. We don't want to end up sending sample data to your e-commerce stores or accounting software, or sending showroom invites to a sample company!
If you're interested in more information about these functions while still in your sample company, feel free to chat with us for a quick demo. Otherwise, we also have more information below:
Switching from sample data
When you're ready to get started with your own company and data, click "Switch to your company" at the bottom of the page. 
After you've verified your email address and the database is ready you'll see the "How do you want to start" window. You can choose the option that meets your needs best. Take a look at this article for more on how to start using inFlow.