How do I manage rental services in inFlow Cloud?
Some companies provide rental or borrowing services to their clients and want to track the movement of their equipment as well as the rental purchase.  This is possible to set up in inFlow! To do so you'll need to set up your equipment as a product and set up your service (rental fee) as below:
Set up a rental service item
IMPORTANT: A product's type is permanent once saved so it's important to set it up correctly before you save.
Create a new product and enter "<Item> Rental Fee" as the product name/code (e.g. Jumping Castle Rental Fee)
In the Type field, set the product up as a service (so it does not track inventory).
Save the record.
When you make a sale you would add both items to the invoice– the item as well as the fee– so that when the item comes back to you you can return it without the system trying to have you repay your fee.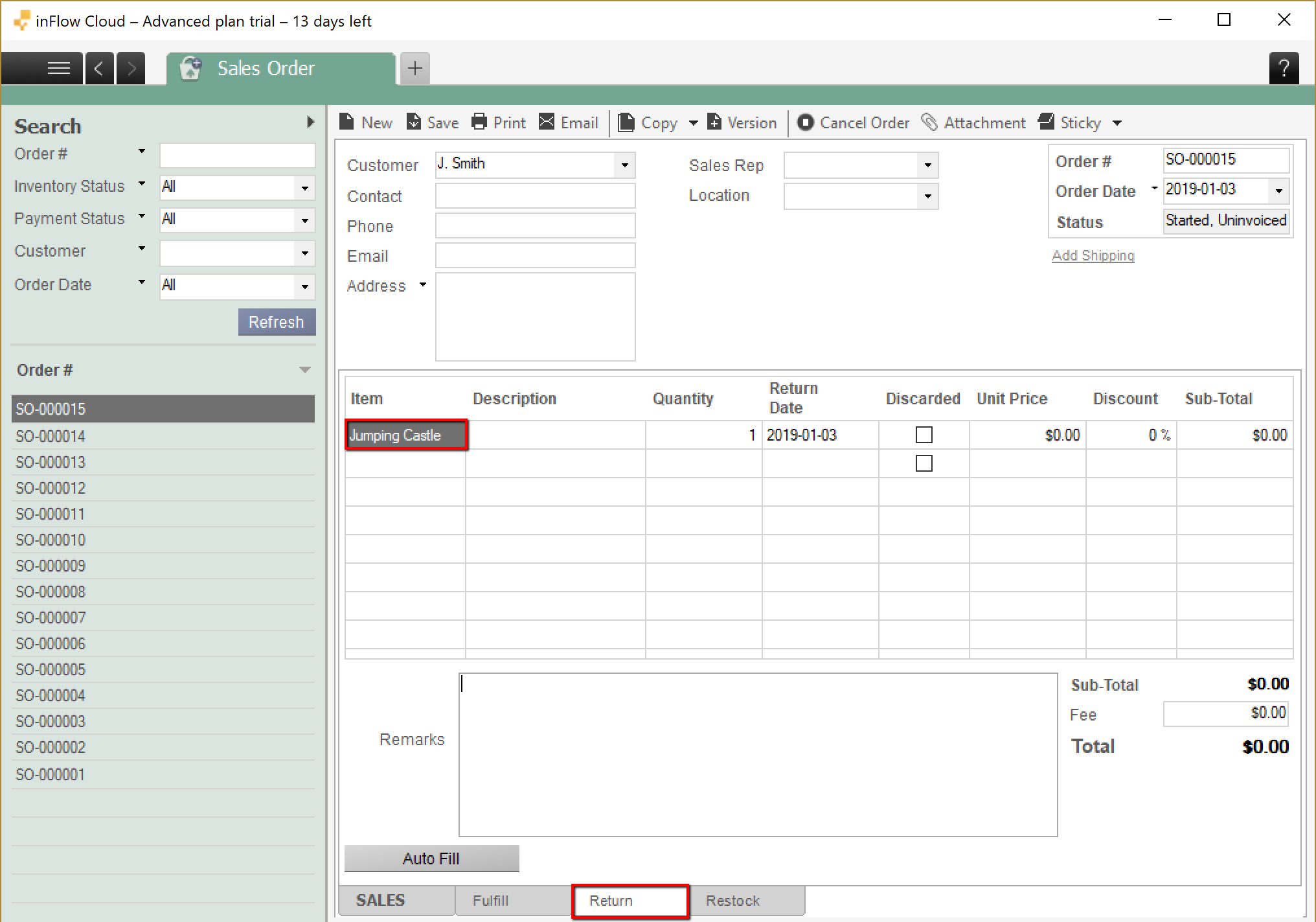 This allows you to see who has rented this unit, when it left your inventory and went it was returned (directly from the product record by clicking the movement history tab).