inFlow Cloud has three different apps you can use to view your inventory. To start using inFlow Cloud, sign up for an account here: https://inflowinventory.com/signup
Click one of the links below to see how to get started with our apps:
For more information about the features of each client, please see this article:
inFlow Cloud for Web
To use the inFlow Cloud web app:
Log in using your inFlow Cloud account email and password.
If prompted, select inFlow Cloud — Web and account.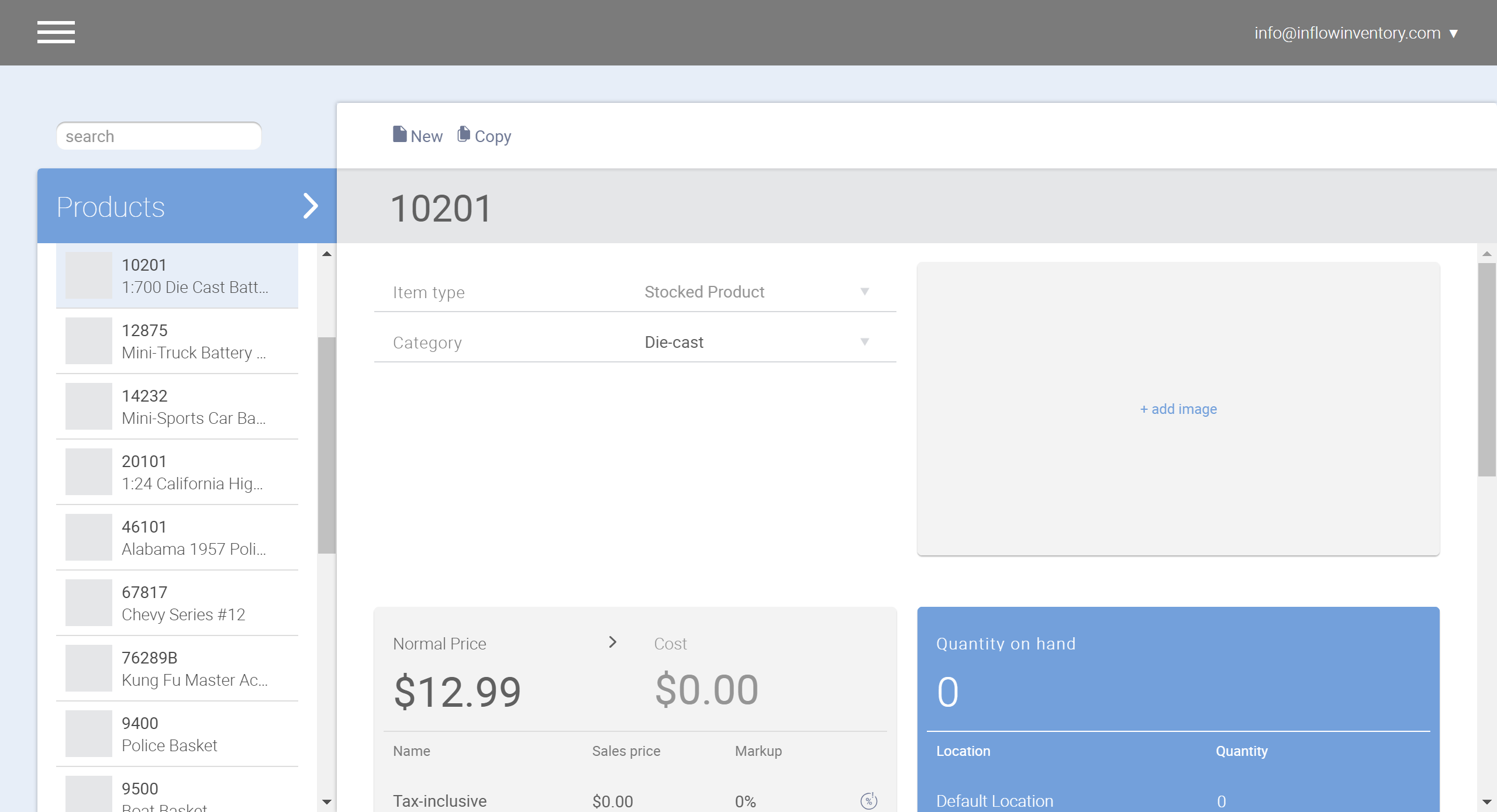 You'll arrive on the inFlow Cloud for Web homepage, where you can view your product, customer and sales order information, and also manage your account settings.
inFlow Cloud for Windows
The inFlow Cloud for Windows client must be installed before you can use it to manage your inventory. To download the inFlow Cloud for Windows installer:
Download and run the installer file from this link: https://app.inflowinventory.com/download/windows
Check the box I accept to accept the license agreement and click Install.

In the next screen, click Yes to allow inFlow Cloud to make changes to your device and begin the download.

Once the download is completed, log into your inFlow Cloud account to start working with your inventory.
inFlow Cloud for Android
The inFlow Cloud Android app must be downloaded and installed through the Google Play Store. To install inFlow Cloud on your Android device, take the following steps:
On your Android device, open the Google Play Store app and search for: "inFlow Cloud Companion App".
Select inFlow Cloud Companion App — Archon Systems Inc. from the list of results.

Tap Install to install the app on your Android Device.
inFlow Cloud for iOS
This iOS app needs to be downloaded and installed from the Apple store.
On your Apple device click this link: https://itunes.apple.com/app/inflow-cloud-companion-app/id1397589892 to download the app, or search for the inFlow Cloud Companion App.
Select the app created by Archon Systems Inc.

Once your mobile app has been installed, you can open it by tapping the inFlow Cloud app icon located with your other apps.
Log in with your inFlow Cloud account email and password, and you'll be able to view and edit your products, scan barcodes, and make stock adjustments.