What if I want my vendor to ship to a specific warehouse?
In inFlow Cloud, you can set up multiple addresses where your vendors can ship to you, directly from the Purchase Order using the Ship-To Address drop down.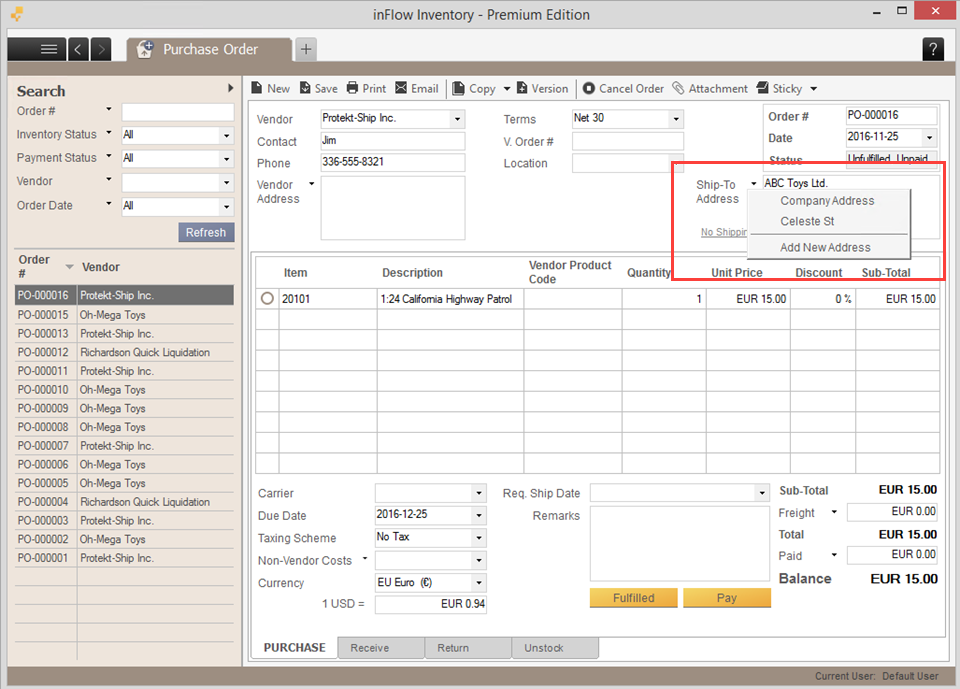 To set up the ship-to address:
Click the Add Shipping link in the top right hand corner of your purchase order.
Next, click the Ship-To Address and choose the correct location from the drop down
If you need to add another address simply choose the Add New Address option from the list instead.
You can also control your receiving addresses via Main Menu > Options > Settings > References > Receiving Addresses.