How to pay vendors in a different currency
You can set up a default currency in inFlow Cloud for your vendor ahead of time by selecting the corresponding currency in that vendor's record. A default currency ensures that the correct currency is used for specific vendors (instead of the system default currency). It's helpful so that you don't have to change it each time!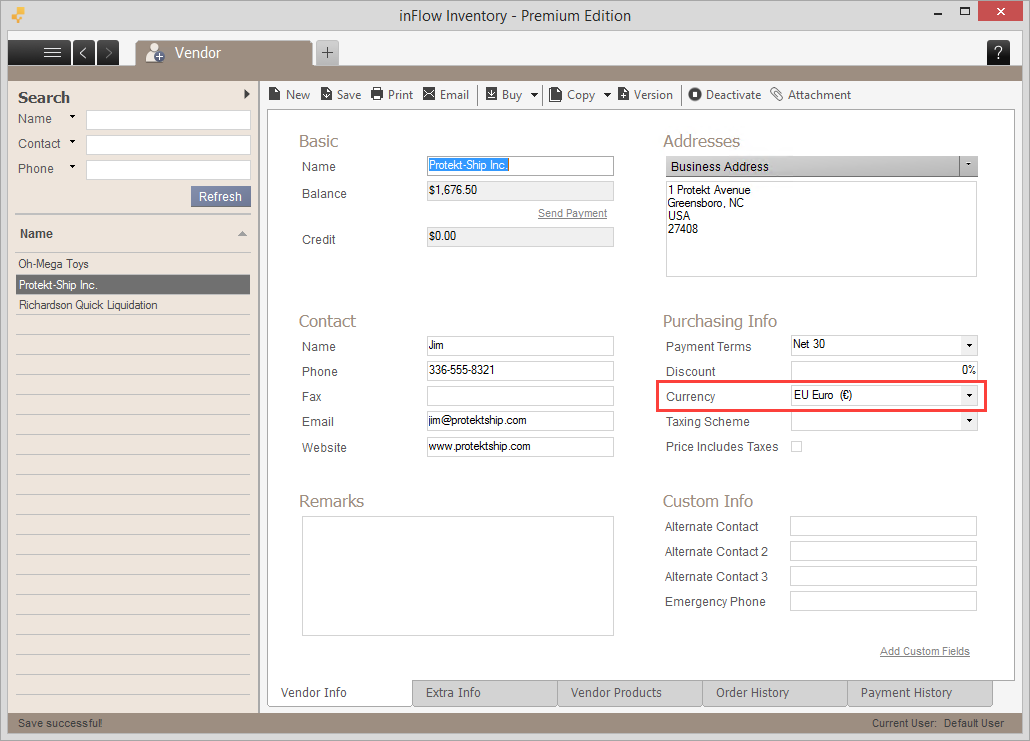 The easiest way to manage this however, is to change the currency during your purchase order and save it back to the vendor record.
To set the currency on the purchase order:
Click into the Currency drop down (in the bottom left hand corner of your screen).
Choose the correct currency from the drop down then hit tab.
Enter the correct conversion rate in the field that now appears below.
Click the save icon beside the Currency field to save this information back to the vendor record.