How to update the credit card on your inFlow Cloud account
When the credit card on your inFlow account needs to be updated or changed, inFlow admins can quickly make this change in the Account section so there's no interruption in service. See below for full steps.
Web
To get started, log in to app.inflowinventory.com to manage your inFlow Cloud account. Click on your account email at the top right, then click Account.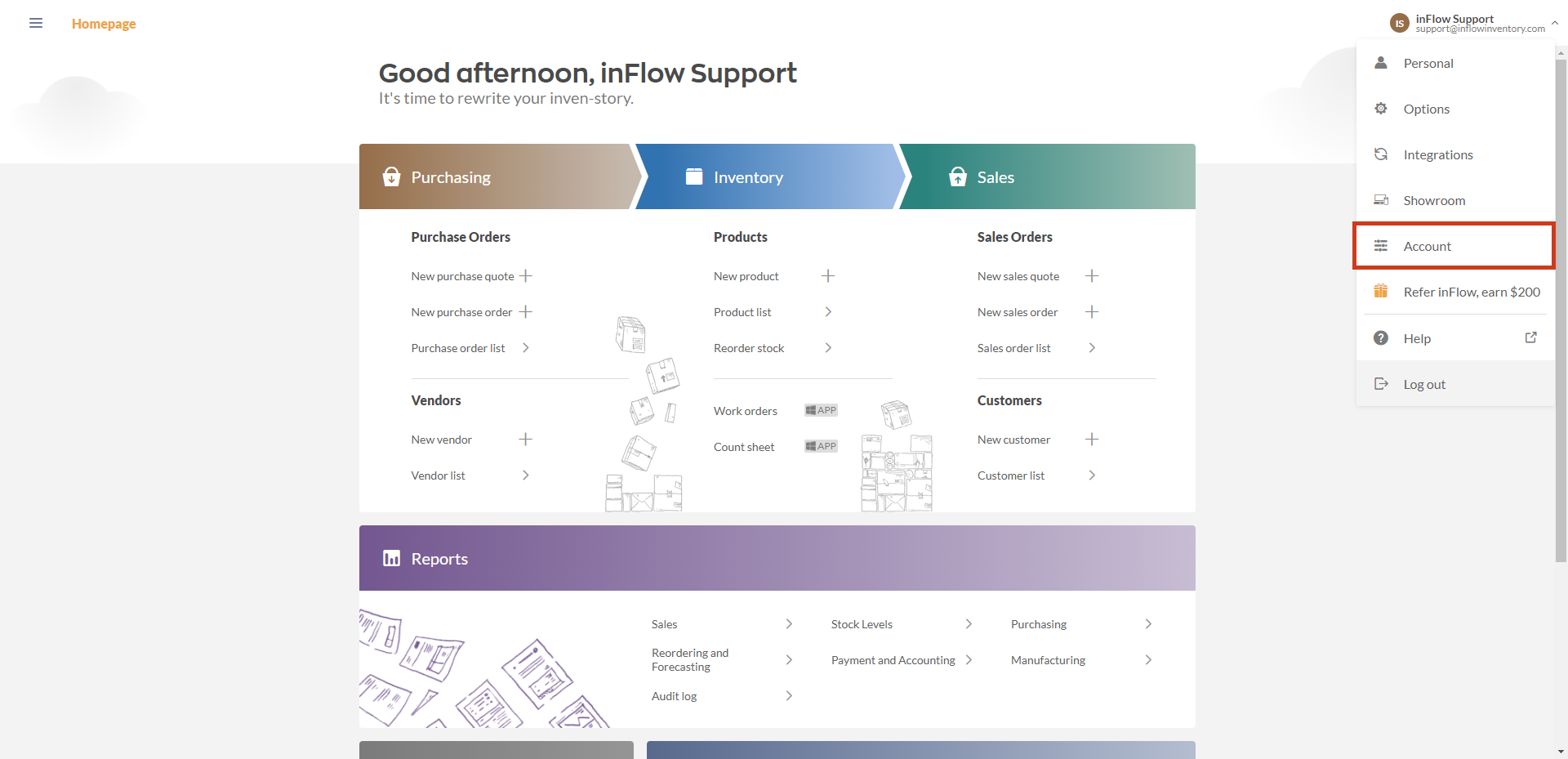 Under the My Subscription section, click on the Update my subscription button.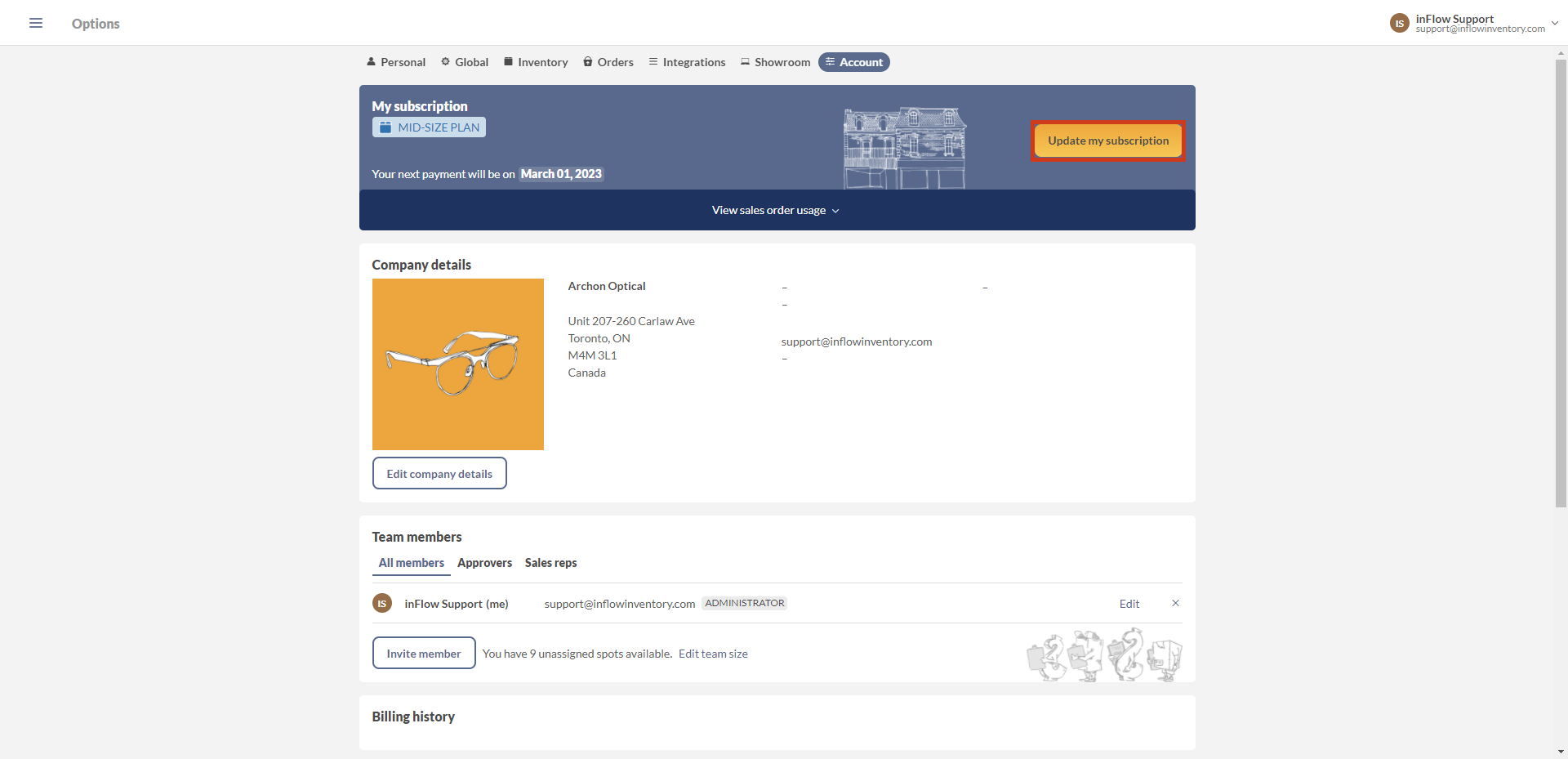 On the Payment information page, click the Edit payment information button. A window will pop up where you can add the new credit card and billing information.

When done, click the Change button.