To get started, log in to app.inflowinventory.com to manage your inFlow Cloud account. Click on your account email at the top right, then click Account.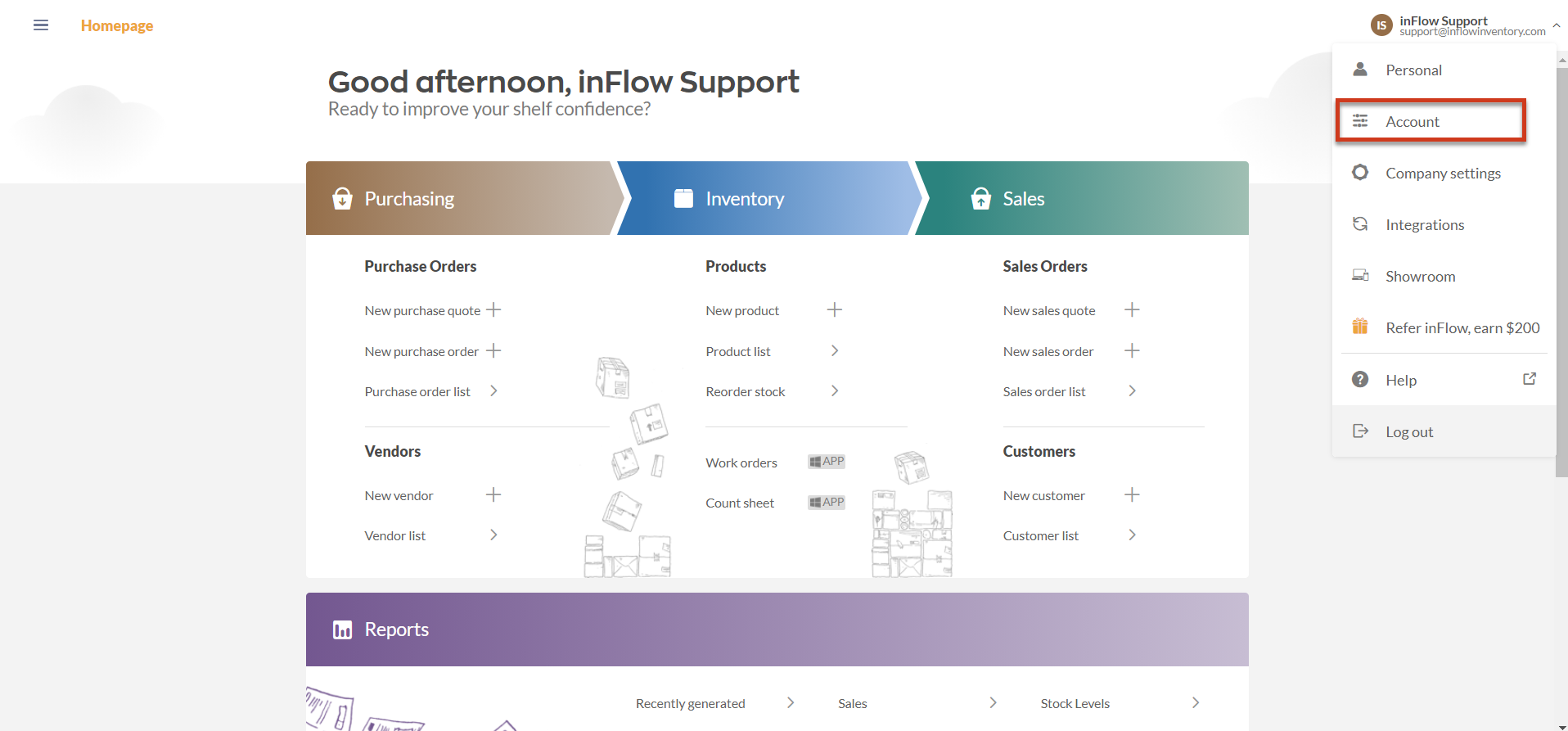 Under the My Subscription section, click on the Update my subscription button.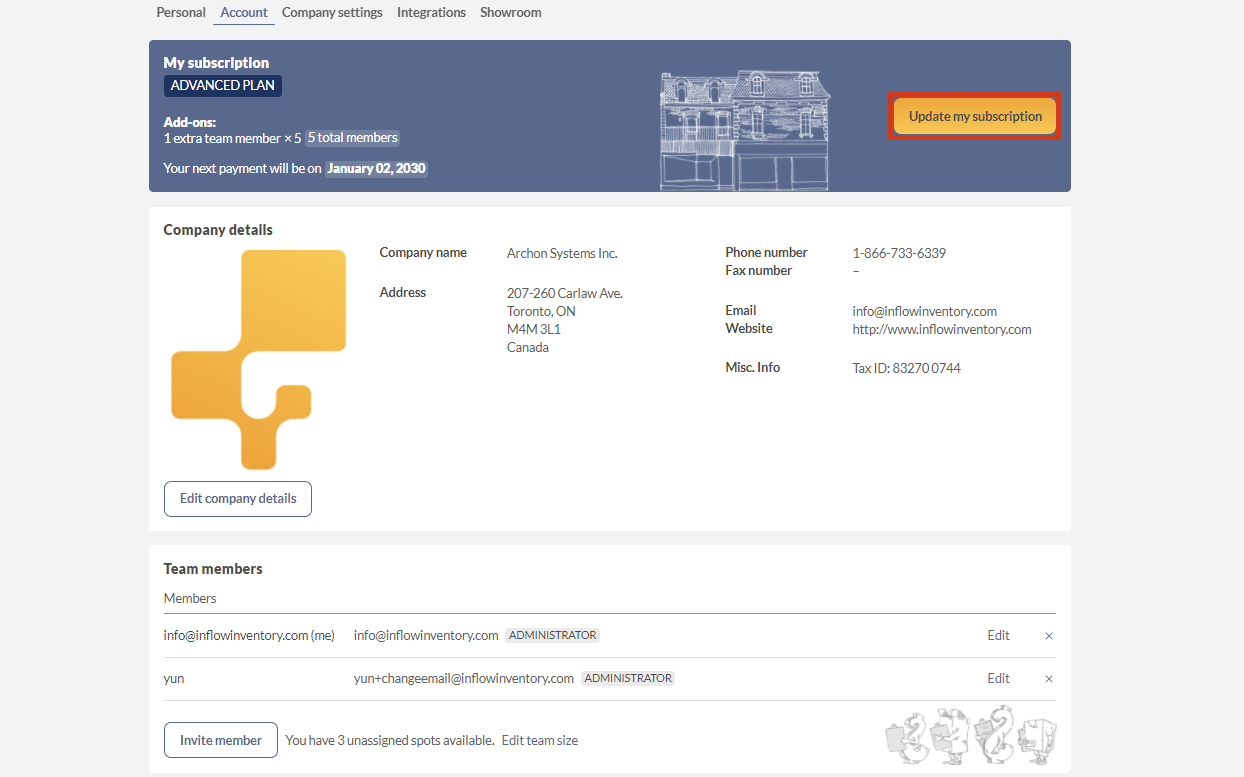 After clicking the Update my subscription button, you'll be able to see your current payment information. To update it, simply click on Edit payment information.

A new window will pop up. Here you can edit the Billing Address and the Credit Card. Don't forget to click Change once you're done!