How to add new taxes to a sales order
Web
On inFlow Cloud for Web, you're not able to add a new tax directly from a sales order. Take a look below for steps on how to add taxes to inFlow first, then use that tax on a sales order.
Click on Taxing schemes.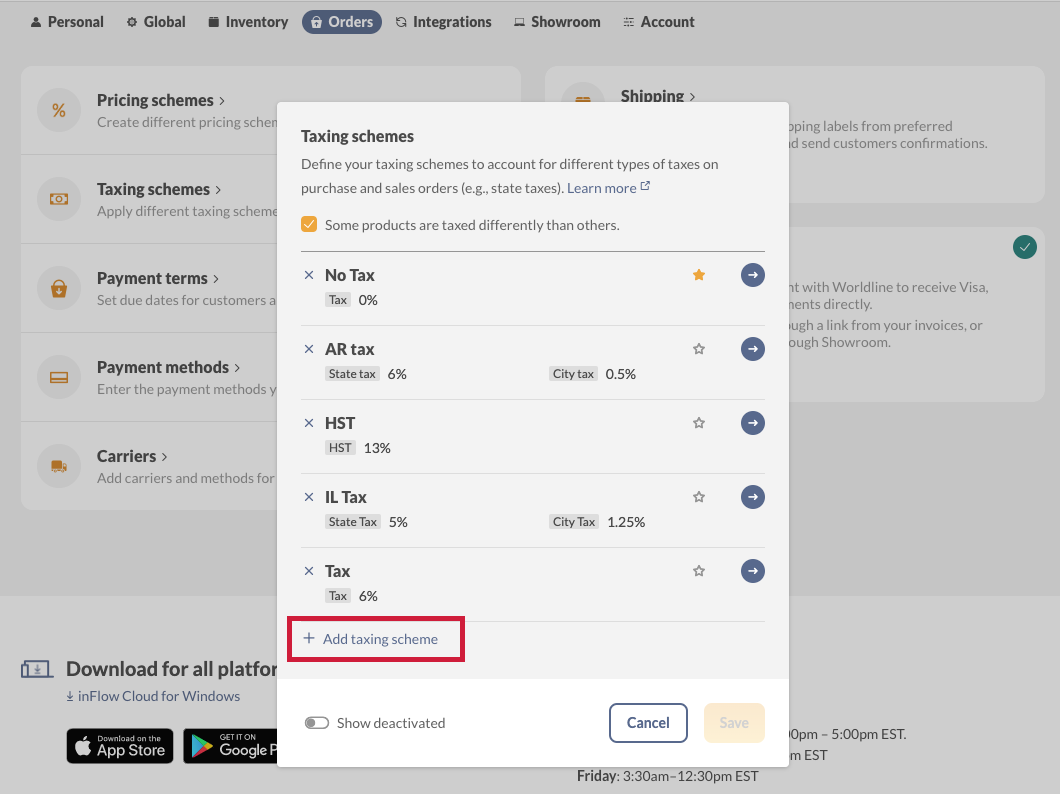 From here click on +add new taxing scheme.
Enter the tax name and rate. And you can toggle on Show secondary if you need to further break down your tax.
Click the Save button when done.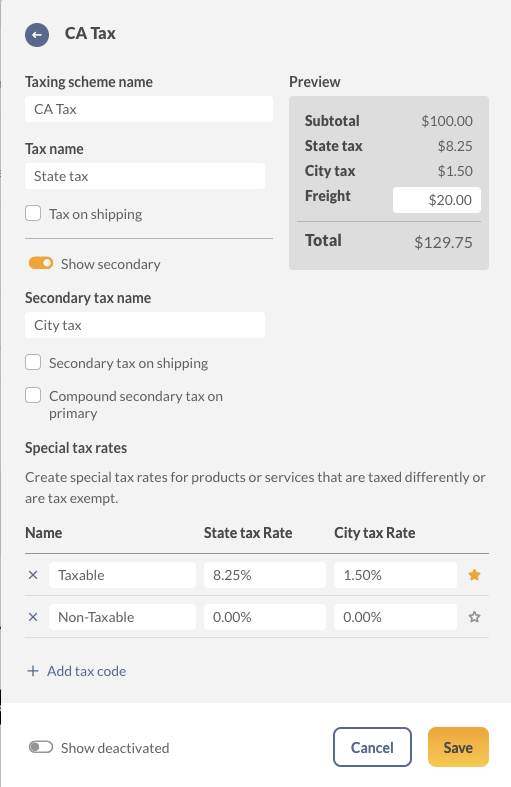 Once the taxing scheme has been added to inFlow, you can choose that tax directly on the sales order.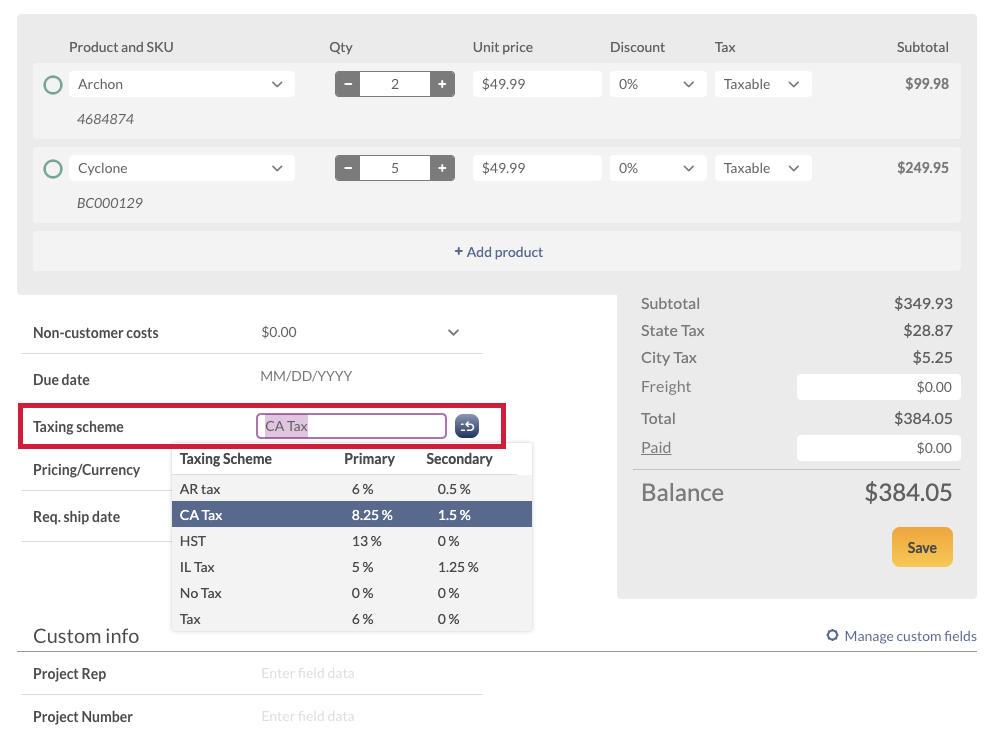 Windows
You can choose the taxing scheme you'd like to apply to your order at the bottom left corner of your sales order. To select a taxing scheme, simply click on the drop-down and choose the correct taxing scheme.
If it does not appear in the list you can always add a new scheme by choosing Add New Taxing Scheme from the dropdown instead.
To add a new taxing scheme:
Click the Add New Taxing Scheme option in the dropdown as shown in the image below.
Enter a name for your taxing scheme (something you will recognize as this will be what displays in the dropdown (eg. CA Tax as above).
Next, enter the tax name (eg. State Tax as above).
Enter the percentage to be charged, for example, 8.25%.
If you have a secondary tax rate to apply, repeat these steps for those columns.
Click Save & Close.