Is there an advanced search in inFlow Cloud?
inFlow's listing views will help you find the order, product etc. that you're looking for. There are many different types of lists and the one you'd like to choose will depend on what you're looking for. For instance, if you're looking for a certain product you'd want to have a look at the Product List (via Main Menu > Inventory > Product List).
You can control what you see in the list using the Search section at the top.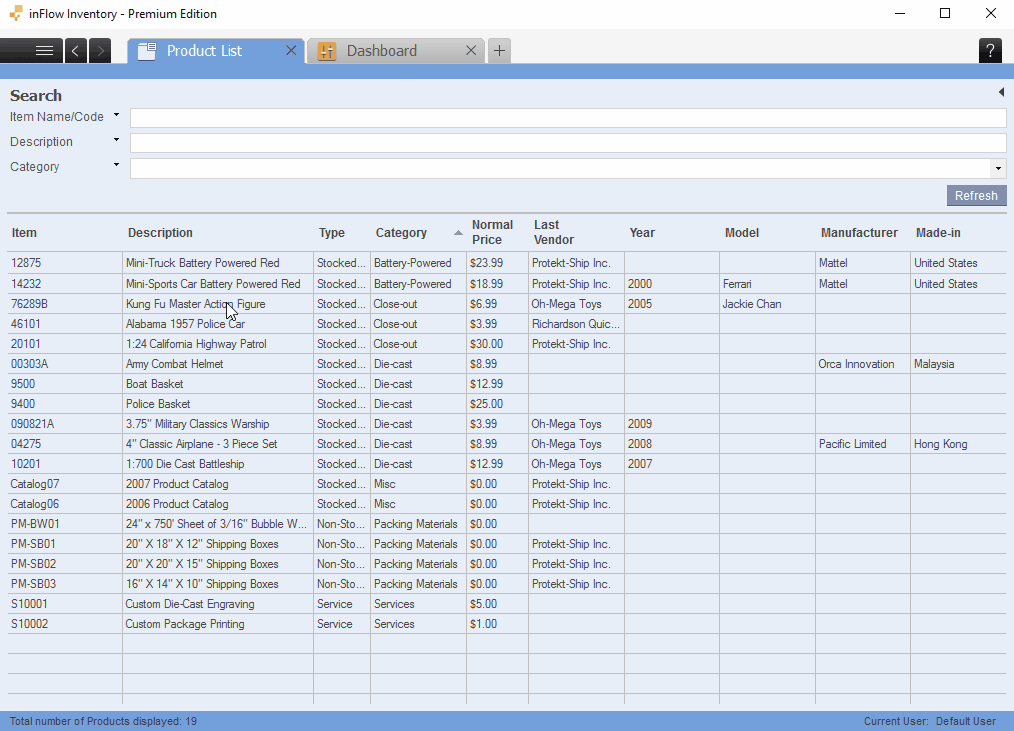 Changing what appears in the listing views
At the top of your product list, you'll notice three search filters by default: Item, Description, Category. Clicking into the filter box for Category would give you a dropdown of all your created categories. Following the above, you can change the search filter by clicking on it and selecting a different search filter.
To change the search filter:
Click directly on the search filter, or the little black arrow beside a search filter.
Select the replacement from the dropdown filter option (e.g, Type)
Now you can narrow your search following that search filter (e.g. "Stocked" type items only).
You can add or remove filters by clicking on a search filter, and selecting the Add or Remove button at the very end of the dropdown.
TIP: If you see a black arrow beside a filter, you'll know that there are more filter options for you to choose from! This can be done in the reports, in an item selection in the sales order, in a vendor list, etc.