How do I print multiple documents for the same order?
Printing off a pick list, packing slip, and invoice for an order? You can save time by checking off all documents related to an order to print or email them all at once!
You can choose to print your documents in inFlow Cloud, or export them to a PDF file. The option to print or export is in the same window, so please see below:
For orders
Open the order you'd like to send. Click the Print button and check off all the documents you would like to use.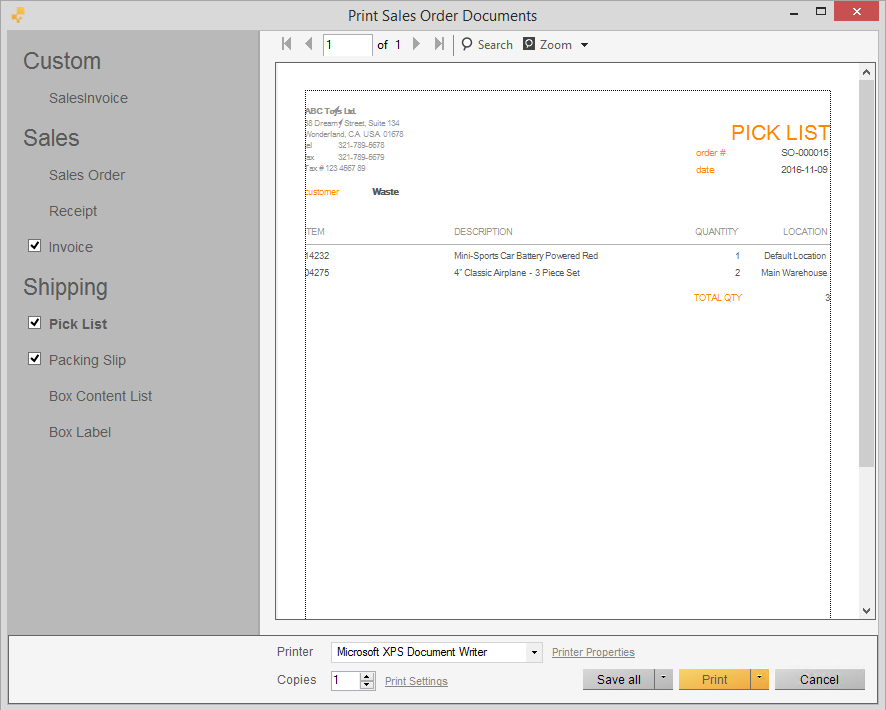 To print:
Select your printer at the bottom of the window and make any changes you want (copies, properties, etc).
Click the Print button.
To export/save as:
Click the Save All button at the bottom of the window (depending on how many document types you've selected). The default file type is PDF.
Choose where you'd like to save the PDF file(s) and click OK.
If you'd like to save all documents under a different file type (Excel, Word, RTF, etc) click the arrow button beside "Save All" to choose the type, then the folder to save at.