How do I print barcodes on my invoices and purchase orders?
Are you looking to print your barcodes straight onto your invoice or purchase order? This can be helpful if you want to make picking items from your inventory even easier!
We've created a custom document template for you to use, but if you wanted to make one yourself, click here for steps!
Windows
While we offer the use of custom documents in inFlow, due to their high levels of customization and the limitations of Microsoft Word's Mail Merge features, in-depth support for custom documents is not available from the inFlow team.
At the moment, this feature is only available for inFlow Cloud for Windows.
How to use our custom document template with barcodes:
Note: to make space for barcodes on the printed order, we've replaced the Item Description column to accommodate the product barcodes.
You'll need to have our Free Archon Code 39 Barcode font installed on your computer in order to print barcodes on your orders. You can download it here

.

Download your desired custom document template by clicking the appropriate link below:

To import the custom document template into inFlow Cloud, go to the

Main Menu > Options > Print Settings

Choose

Custom Do

cs from the icons on the left.

Click the

Add New Custom Doc

button.

Choose one of two types of documents

to import an invoice document choose

Sales Doc, Header & Line

Items.

to import a purchase order document, choose

Purchasing Doc, Header & line items

.

Click

Browse

and choose the custom document you downloaded in step 2.

Enter a name for your custom document.

Click "OK".
Now, your custom document with barcodes is in inFlow and can be used for printing! Please be sure to check out our article here for steps on how to print a custom document.
How to create a custom document template with barcodes
As long as you install a barcode font on your computer, you can set up a custom document template to print barcode labels for products listed in a sales order or purchase order!
If you don't already have a barcode font installed on your computer, you can search and download a free barcode font from the Internet, for example the Free Archon Code 39 Barcode Font available on Download.com.
Before getting started, have a look here for steps on how to create a custom document template.
You'll need to add the "ItemBarCode" field into the Custom Doc template, and set the template layout to fit your label papers. You can test how it works by opening the sample order template, and changing the Description column to show Barcode instead. Simply change the column heading and then right click on the "ItemDescription" field to select "Edit Field":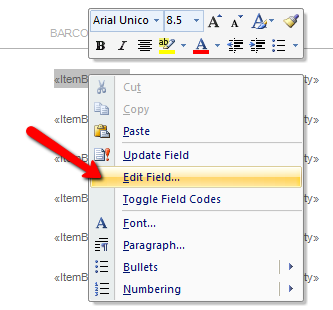 Then, change the Field name to ItemBarCode, and repeat this for each row of the template: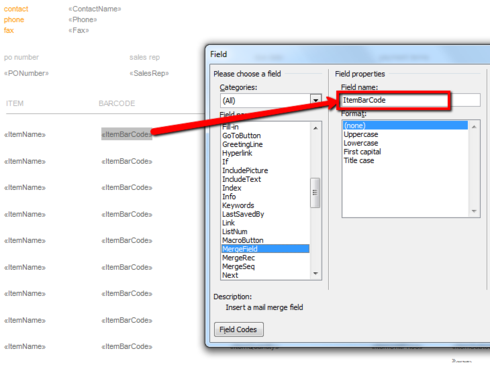 Next, select and change the barcode fields to use the barcode font: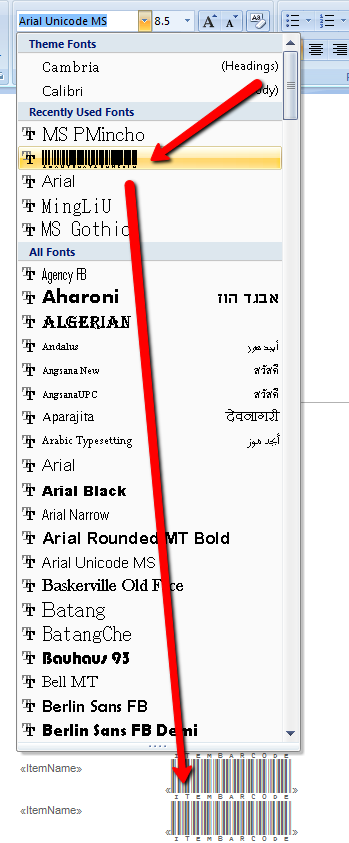 Once the template is saved and imported back into inFlow Cloud from the Print Settings window, you can test it by generating this Custom Invoice with sales order items that have barcodes: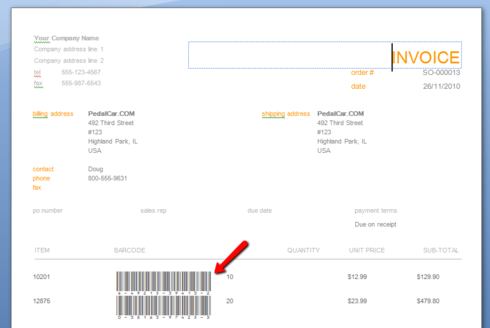 Please check out our custom documents article for more details on how to set up your documents and let us know if you're having trouble!