Learning a new program can sometimes be challenging. To make things easier, we have added helpful tool tips throughout the program explaining the different functions and features that are possible within inFlow Cloud.
Windows
inFlow Cloud for Windows
The easiest way to find out more about something onscreen is to hold your mouse over it. This will show you a tooltip explaining its function. In the example here, you can see the explanation for the Non-customer Costs field in a sales order.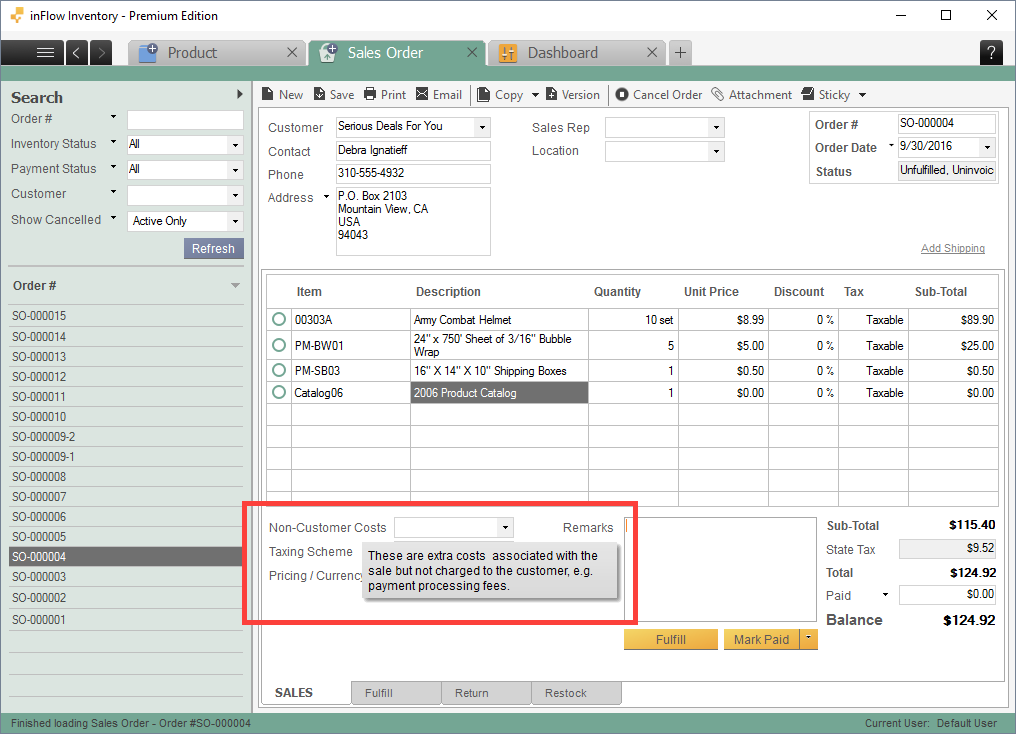 The Help button (blue question mark in the top right corner of your screen) is also a great resource and features a quick link to our support website to search for answers to your questions.
Do you have any tutorials?
We also have a number of video tutorials to help you get the most out of inFlow on our Youtube channel. Feel free to check it out here: and let us know if you have any other questions or concerns!
Web
inFlow Cloud for Web
Similar to inFlow Cloud for Windows, if you hover over a field, an icon, or a question mark, a tooltip will pop up explaining the function. Some pages will also have a Learn more link that will take you to the corresponding knowledge base article.
In the example below, you can see when hovering over the star, the tool tip pop up explains that clicking on the star will set the location as the default. Clicking on the Learn more link at the top of the page, would take you to an article explaining how to handle multiple locations in inFlow.