How do I find cancelled orders in inFlow Cloud?
If you want to review orders (sales, purchase, or work orders) that have been cancelled in the system, you'll have to choose to show those cancelled orders in your listing view.
To find cancelled orders:
Go to the appropriate listing view (Main Menu > Sales > Sales Order List OR Main Menu > Purchasing > Purchase Order List).
Click the last filter at the top and choose to switch it to Show Cancelled.
Select Cancelled Only or Active and Cancelled (depending on your preference).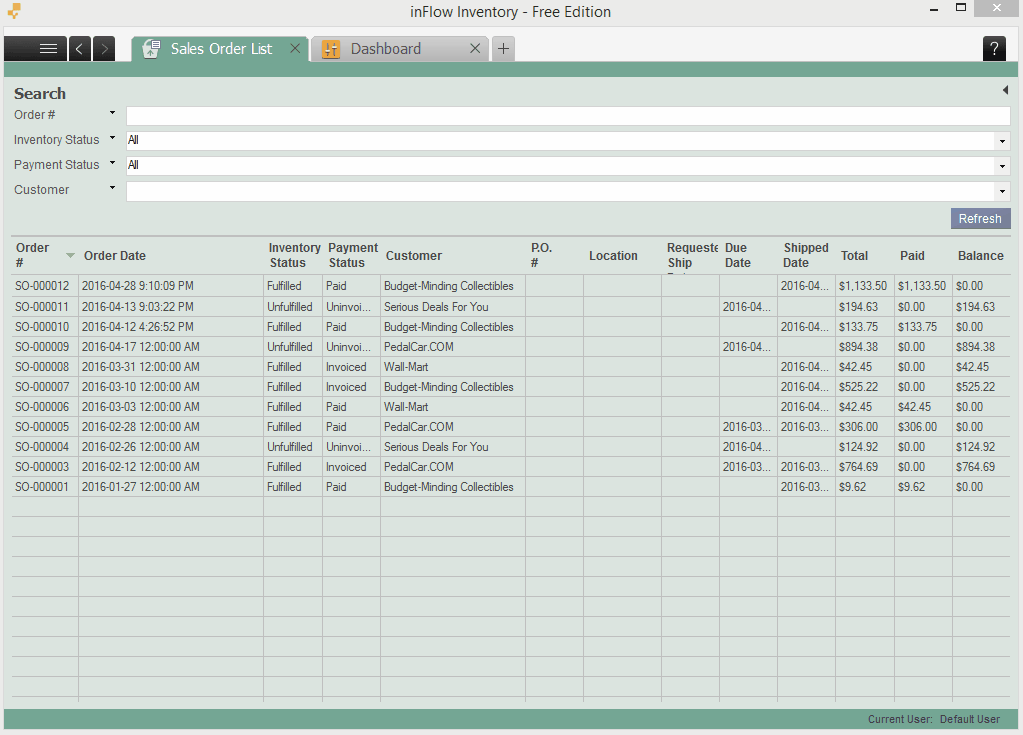 You should now see your cancelled orders!
Still unsure, or looking for more info?
See how to cancel a stock adjustment or how to cancel a stock transfer.