You can add pictures/images to an item to make it easier for you and your team to identify products at a glance (instead of having to read the description). You can only have one picture per item, and this picture shows up in both the product record itself and when selecting an item in a sales or purchase order.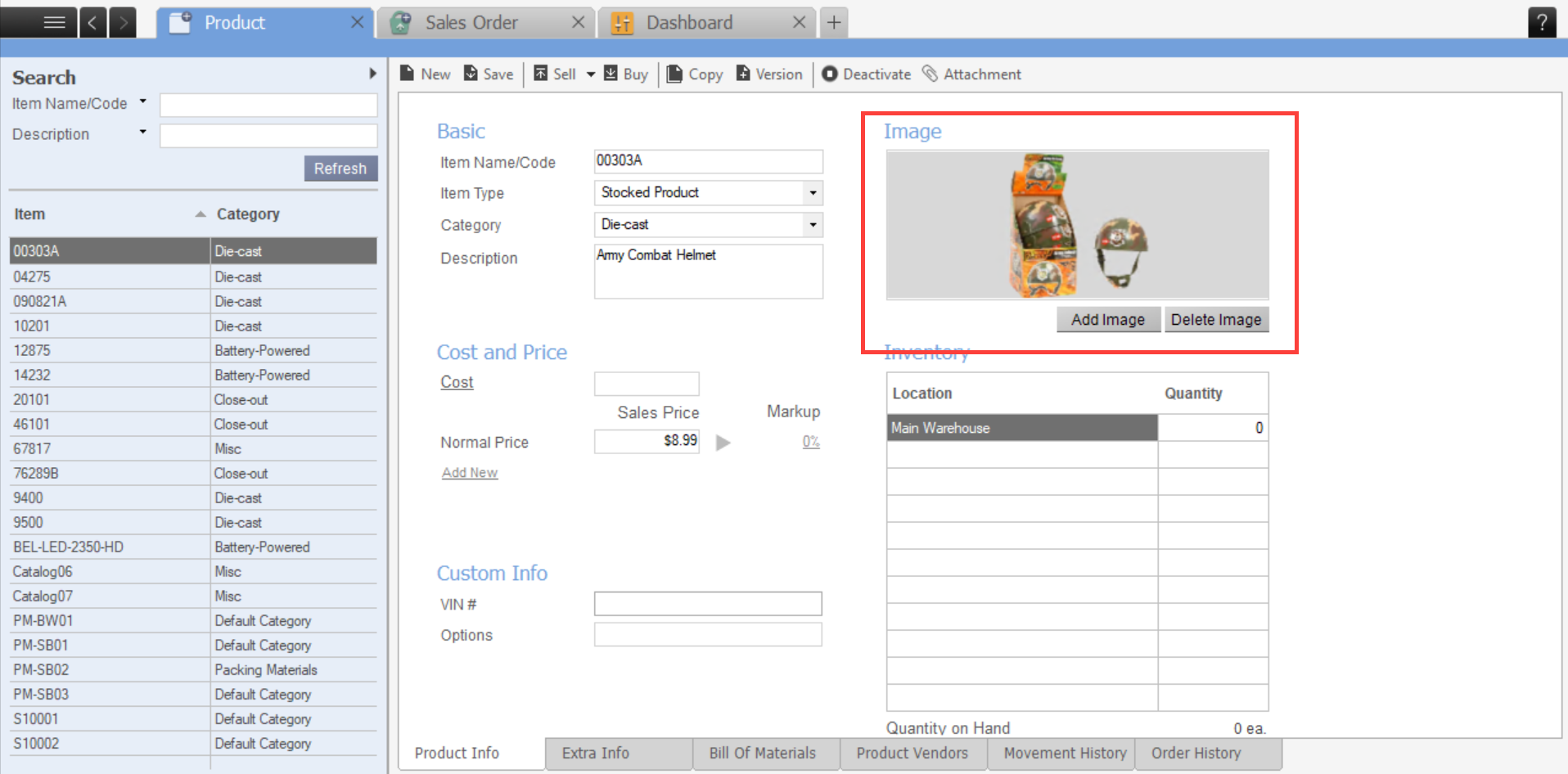 To add an image:
Open the product record.
Click Add Image.
Choose the picture you want to use and then click Open.
Save your product.
Click on the image in the product record to see the photo enlarged.
In a sales or purchase order, simply type in the item you are looking for and before you press Enter you can see some details of the product, including the picture.