Adding Categories
To further organize your inventory, placing your products into categories can be really helpful. Categories are really helpful for searching and filtering when it comes to adding products to orders, or reporting. If this sounds good to you then see the steps below to get started.
Windows
You can organize your products by choosing the correct category from the dropdown in an item's Product Record. New categories can be added by selecting the option from the dropdown window. This will take you to the Product Categories window.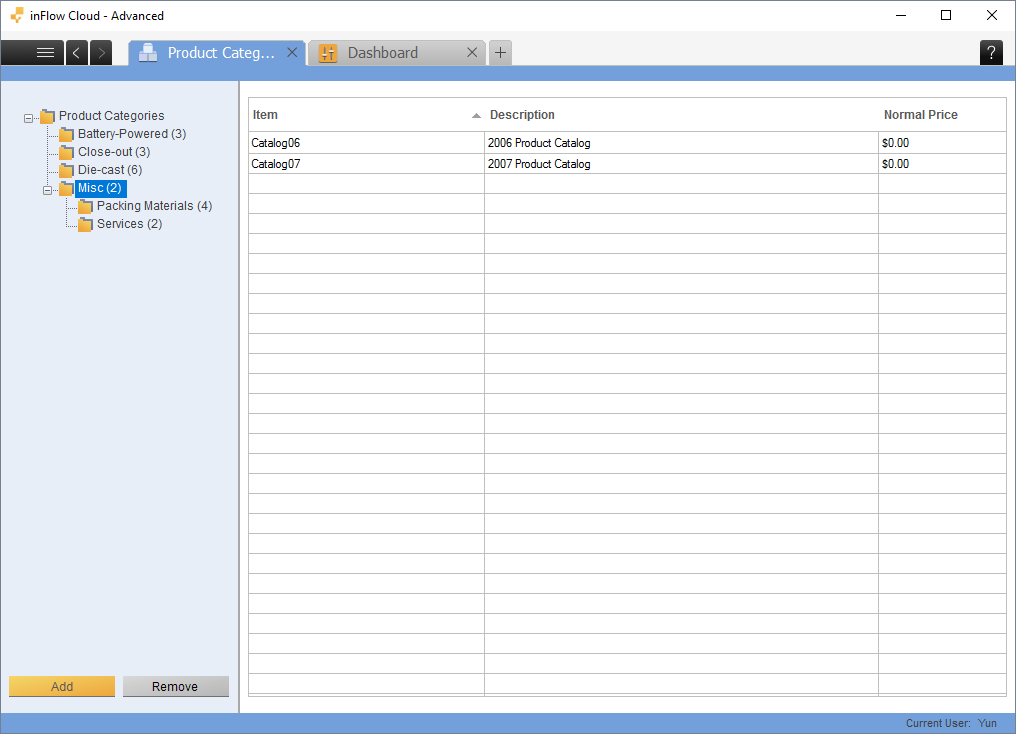 To add a category:
Click Main Menu > Inventory > Product Categories.
Click the Add button at the bottom of the page.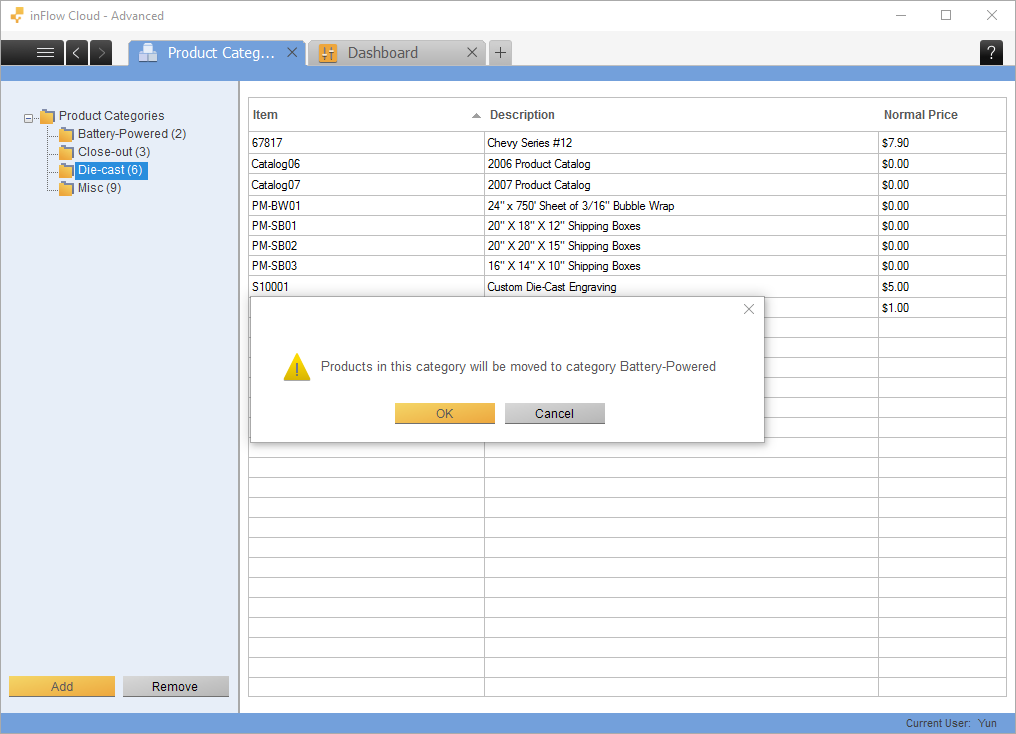 Web
Click on the Manage categories button.
In the Categories window you'll notice there's a Default Category that is listed. This name is a placeholder, feel free to rename it to the category name of your choice.
To add other categories, click on +Add main category.
You can add sub-categories by clicking on the ellipsis (3 dots) to the right of the category and selecting Add sub-category.
Once that's done you can organize your products into the categories they belong to in inFlow Cloud for Windows.