Can inFlow Cloud suggest items to reorder from a vendor?
Yes! This would be done via the vendor you want to reorder from (instead of opening up a purchase order first to select your vendor).
To generate a purchase order with items low on stock for a specific vendor:
Go to the Main Menu > Purchasing > Vendor List and select the vendor you want to reorder from.
Click the Buy button, and then click Suggest Reordering.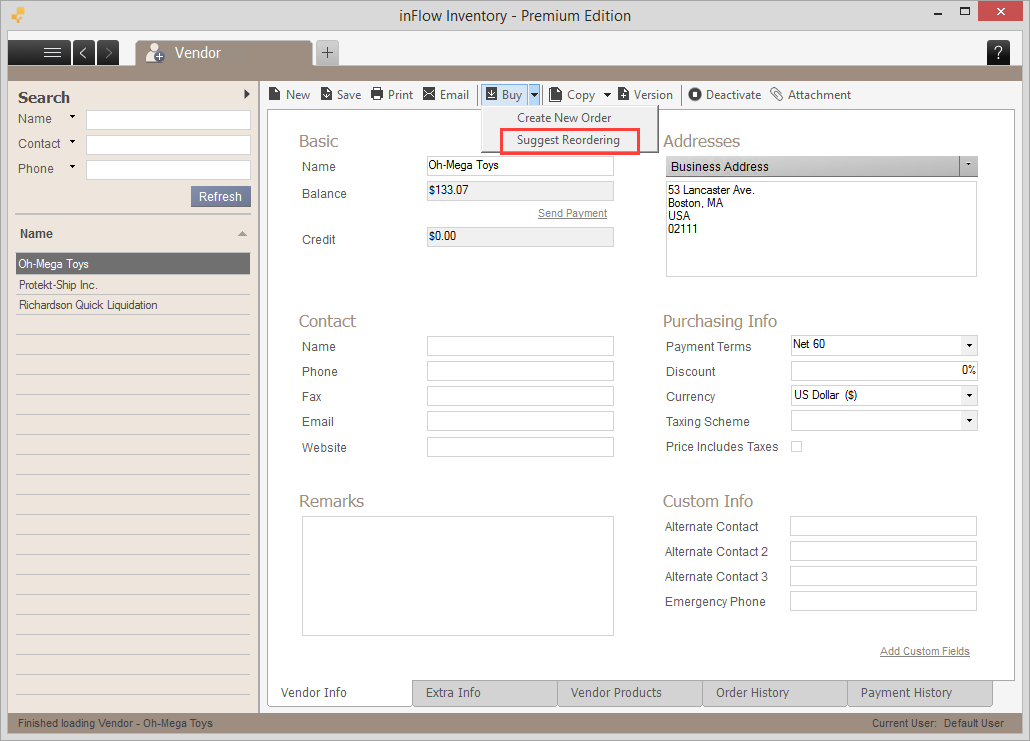 inFlow will create a purchase order with this vendor information pre-filled, along with all the items that are low on stock and last ordered from this specific vendor.
If nothing appears on the purchase order, it could be that no items are lower than their reorder point or that this specific vendor is different from the last vendor you purchased the items from.