Can inFlow Cloud copy information from my custom fields into an order?
You may notice that if you enter a customer/vendor's information such as address, contact, or phone, that information shows up automatically on the order when you select that specific customer/vendor. This behavior can be replicated with customer/vendor custom fields as well. We will be using a Sales Order for the example but this also applies to Vendors and Purchase Orders.
For example:
Customer "Serious Deals For You" has a tax exempt # from the government which we keep in a custom field in their file. The government has decided that this number must be printed on all invoices going forward so we have to copy that number to the sales order. Since the custom fields can do this for us, we've set up a matching custom field on the sales order.
To set up the custom fields:
Click the Add Custom Fields link in the customer record.
Make the necessary changes (in this case, be sure your field names match exactly)
Click Save & Close.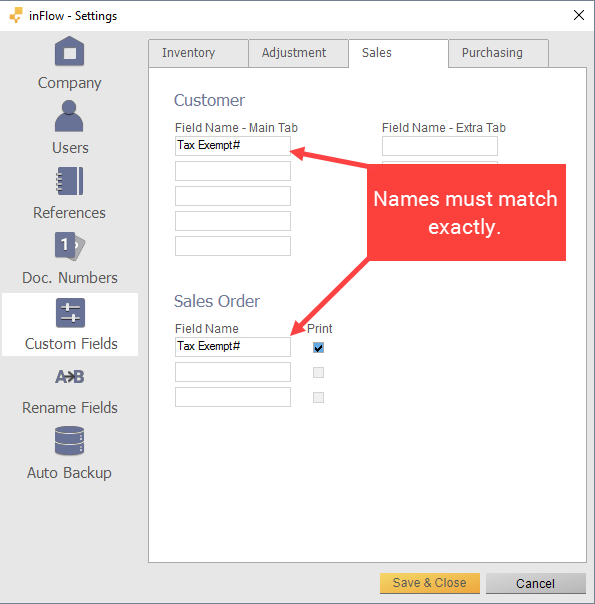 Then, enter the specific information in your newly created custom field in the Customer record. When done, create a new sales order and select that specific customer. You'll see the info populate immediately! Note that this only affects new sales orders, not past orders already created in the system.
We've demonstrated how that would look here below, with a different custom field. This custom field is set to "Type", and it's useful for organizing your customer into groups (wholesale, retail, internal, etc).