How to view previous versions/changes made to an order
Whenever you click Save on an order (sales, purchase, or work order), inFlow Cloud stores the previous save state as a Version.
Please note: This feature is only available on inFlow Cloud for Windows
Windows
inFlow Cloud for Windows
You can view past versions of an order by clicking on the Version button on the toolbar at the top of the order.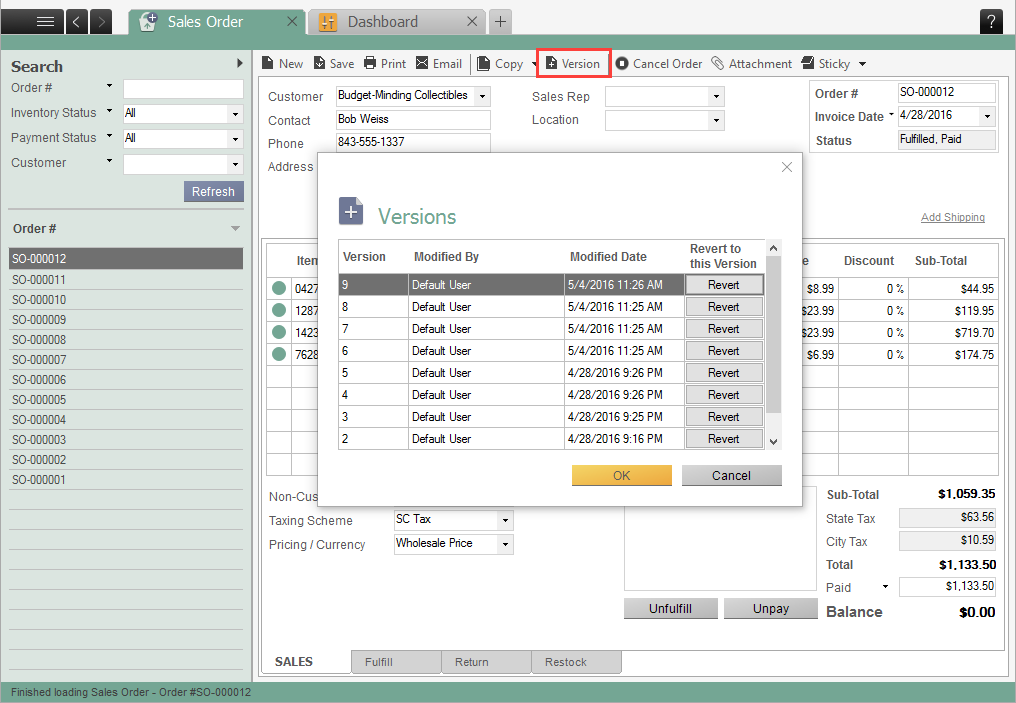 You'll see a list of previous "saved" versions, along with the user who saved the order and the date/time.
To view a read-only version, double-click on the row. To revert to a previous version, click the Revert button beside the version you want.