Where do I find my inFlow Cloud invoices?
You renewed your inFlow subscription and would like an invoice? You can access your invoices 24/7 right from within the inFlow Cloud web app, simply by logging into your account.
Note: invoices are only available to administrators.
Web
Log into https://app.inflowinventory.com/ with an admin account;
On the top right corner, click on the arrow next to your email and choose Account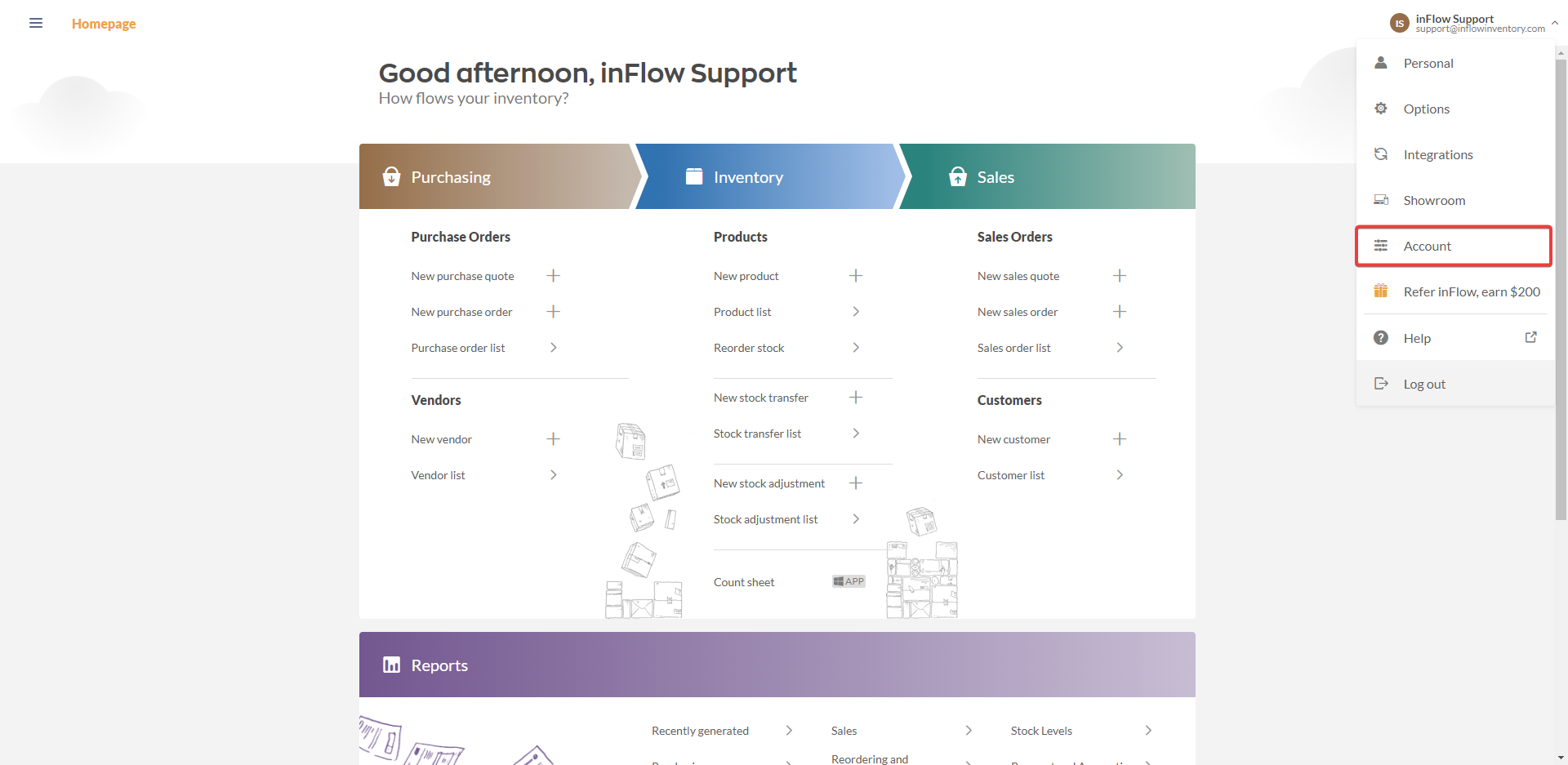 (alternatively, you can go to Main Menu > Options > Account)
3. Scroll down until you see the Billing history tile. There you'll find an invoice for every payment you made, from most to least recent. Click on Show more to view older invoices.
Help! I'm not seeing any invoices!
Invoices are only available to administrators of your inFlow Cloud account. If you are not seeing any billing history then you may need to reach out to your admin for this information. You can find out more about admin's as well as how to find who is your admin by reading our article here.