The Online showroom allows you and your customers to see what's in stock without risking sharing any confidential information such as your vendors, and costs. The showroom allows your customers to have a catalog view of all or select items from your inFlow database with a simplistic customer friendly view.
We've set up a sample Showroom, check it out here!
You can send your Showroom by email invitation, or simply copy and paste the URL from inFlow Cloud and send it to your customer. For each invitation you can customize which products and product information they can see.
To get started on creating your Showroom take a look at our setting up Showroom article.
What does the Showroom look like?
The showroom has a clean design with your company name and logo at the top left-hand side of the page.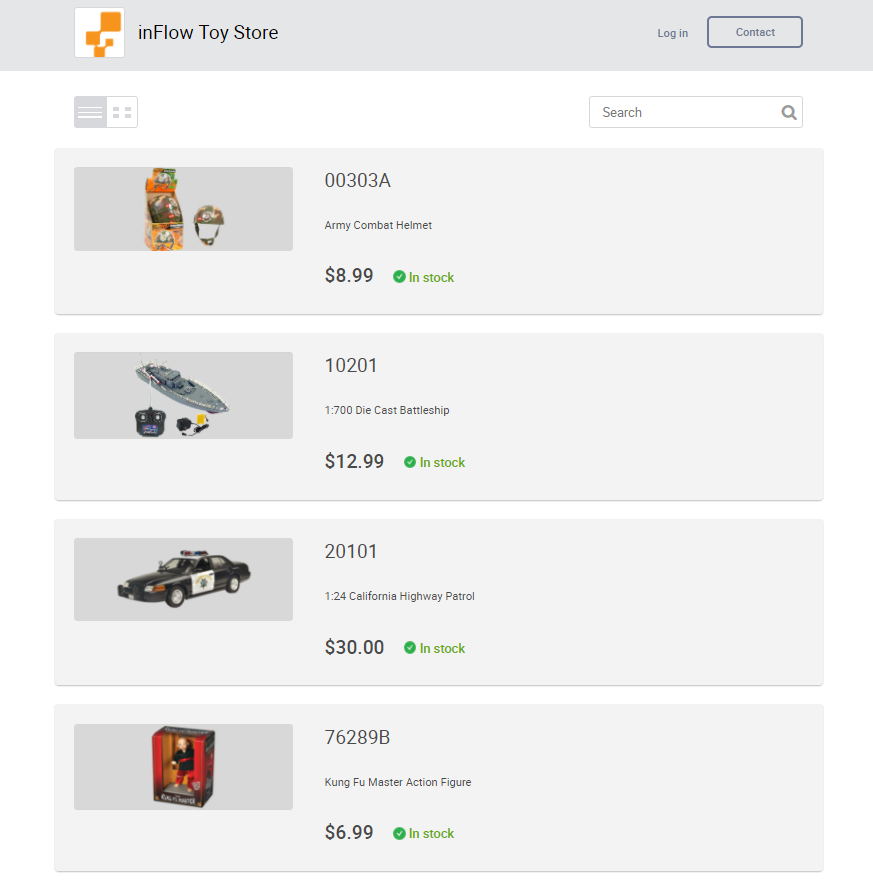 Showroom uses your inFlow Cloud Company name & logo from the Company settings. To modify your company name and logo go to Main Menu>Options>Settings. In the Company Information section click on the Set company name, address, etc button.
Customers viewing your showroom can contact you with the built-in email form at the top-right hand corner of the page. You can choose what email address your mail is directed to from the inFlow Cloud Showroom set up window. The phone number and special instructions are listed at the bottom of the email form.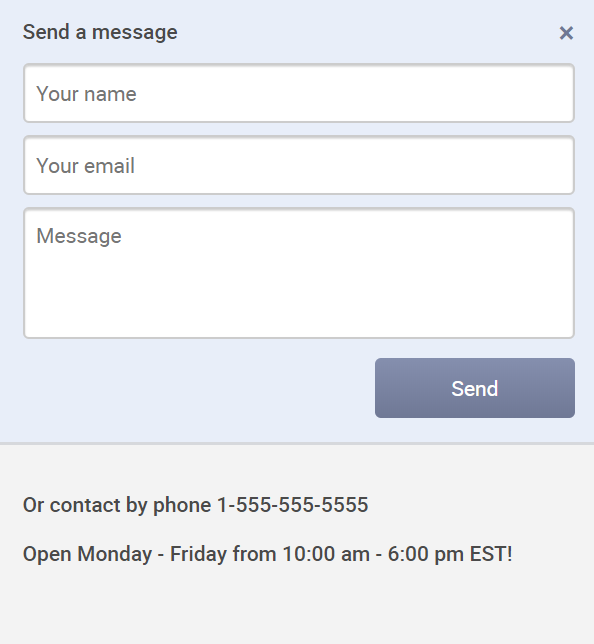 Customers can also view your items in the card layout, or by rows.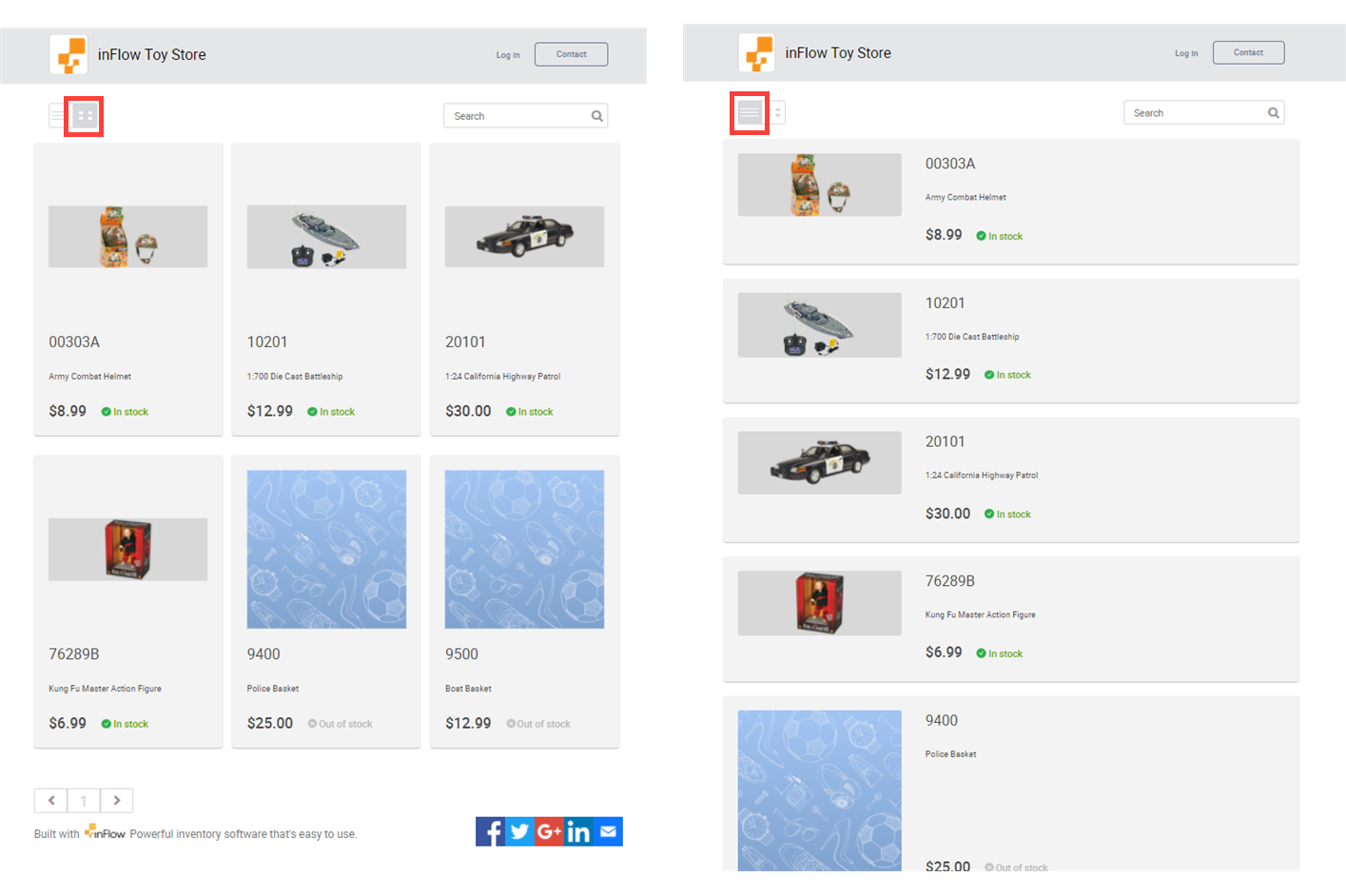 Any items that don't have an image on your inFlow database are given a generic blue placeholder image in its place
 Item details
Customers can click on any item to get more details about it. If you've setup the Showroom to display description, quantity in stock, measurements, or remarks here is where they will be shown.