inFlow Cloud offers 3 subscription plans to suit the needs of businesses of all sizes. If your business has outgrown the current plan, you can upgrade anytime by logging into inFlow Cloud for Web.
To get started, log in to app.inflowinventory.com to manage your inFlow Cloud account. Once you're logged in, click on your account email at the top right, then click Account/Team.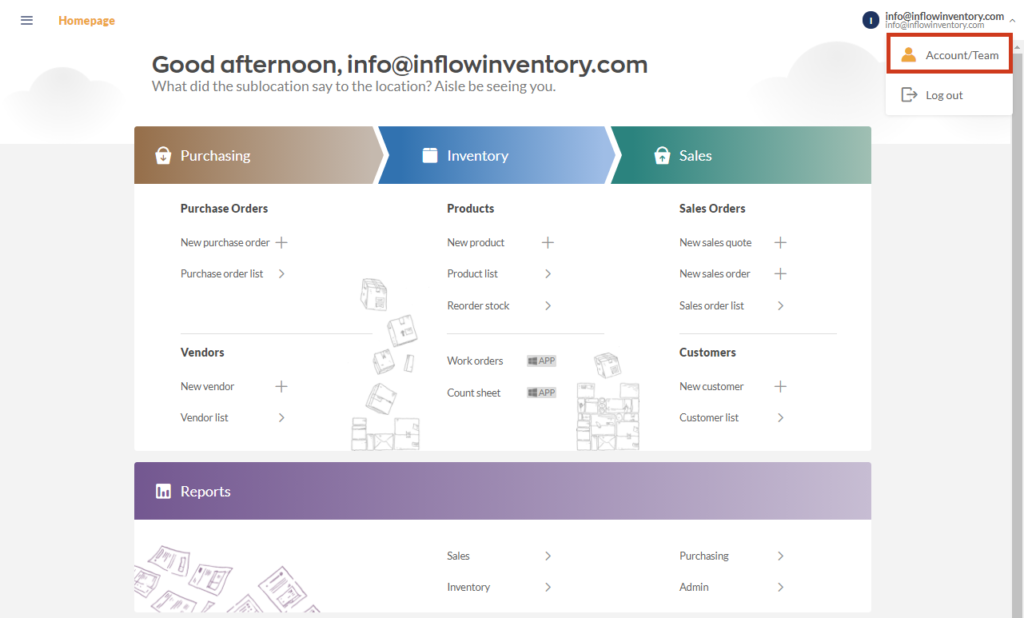 Under the My Subscription section, click on the Update my subscription button.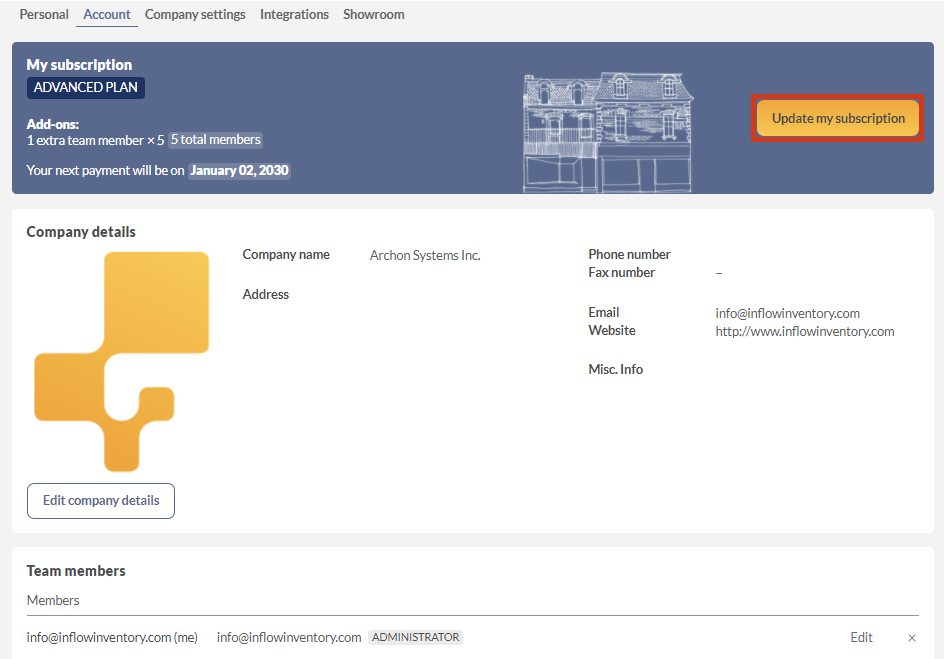 Once the page loads, you can view your current plan details, and scroll down to see the current plans that are available in inFlow Cloud. Click on the Subscribe now button on the plan you wish to subscribe to.
You can also change how often you are billed in this section. At the top of the page, it will either say Billed Monthly or Billed Annually. Click the Change button to change how often you are billed, then click on the blue button at the bottom of the page with your new total.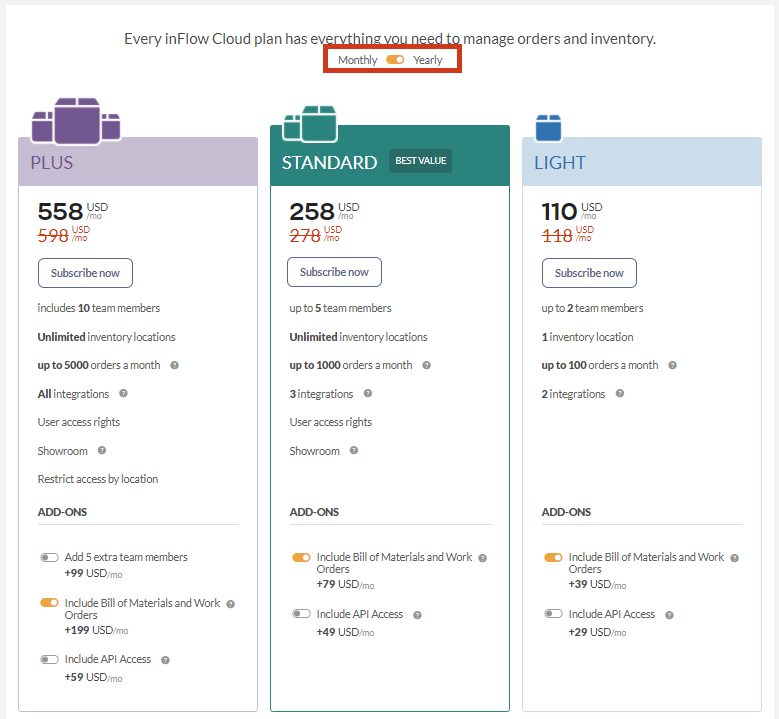 When the My new subscription page loads, review all the details to make you sure you've picked the right plan.
The Payment Information area will charge the credit card that was last used on your account. You can process the payment with that card, or click the Change link if you would like to use a different credit card.
At the bottom of this page, the total amount that'll be charged today will be listed. Click on the blue subscribe buttonwith your new plan total to complete the changes.
Now you're done! The payment will be charged immediately, and you will now have access to the features of your new plan. In the following month or year, you'll be billed at the new rate.