How do I get my inventory levels for end-of-year/ certain date in the past?
inFlow Cloud includes a Historical Inventory report that will allow you to pull the inventory levels as of the end of day on a selected date.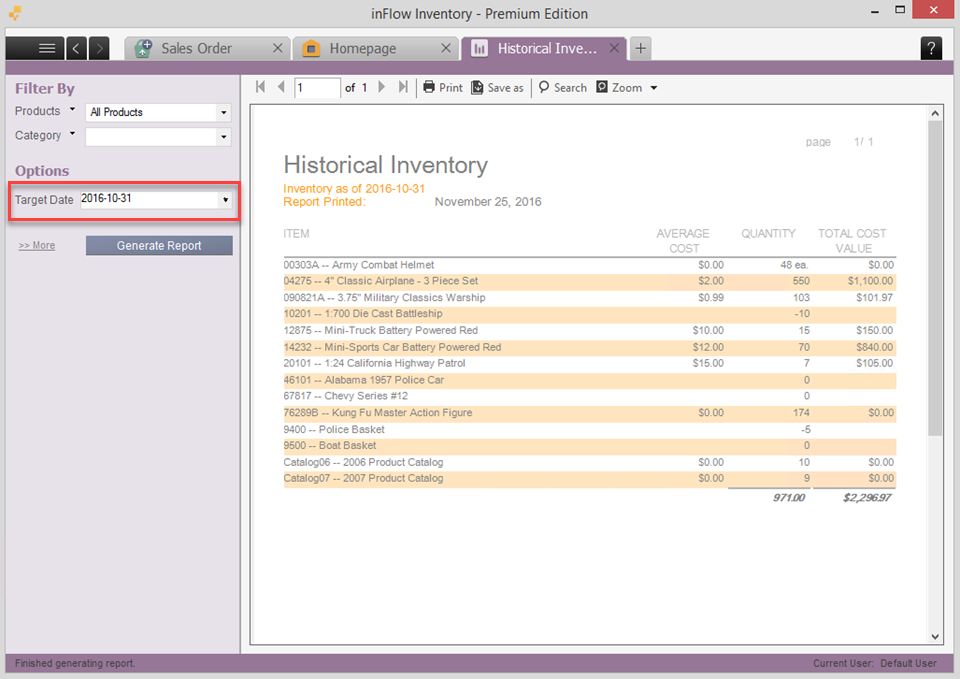 To access this report:
Go to Main Menu > Reports > All Reports.
Click into the Inventory Reports section.
Select the Historical Inventory report.
Select the date that you would like to pull and click Generate Report.