How do I add a product description?
When you start using inFlow Cloud, the default option is set to display product name + stock keeping unit (SKU). Please take a look at our article: Display Options: SKU vs Description for how to switch between display options. 
Web
inFlow Cloud for Web
Both the SKU and Description will show up on the product record no matter what the display setting is set to.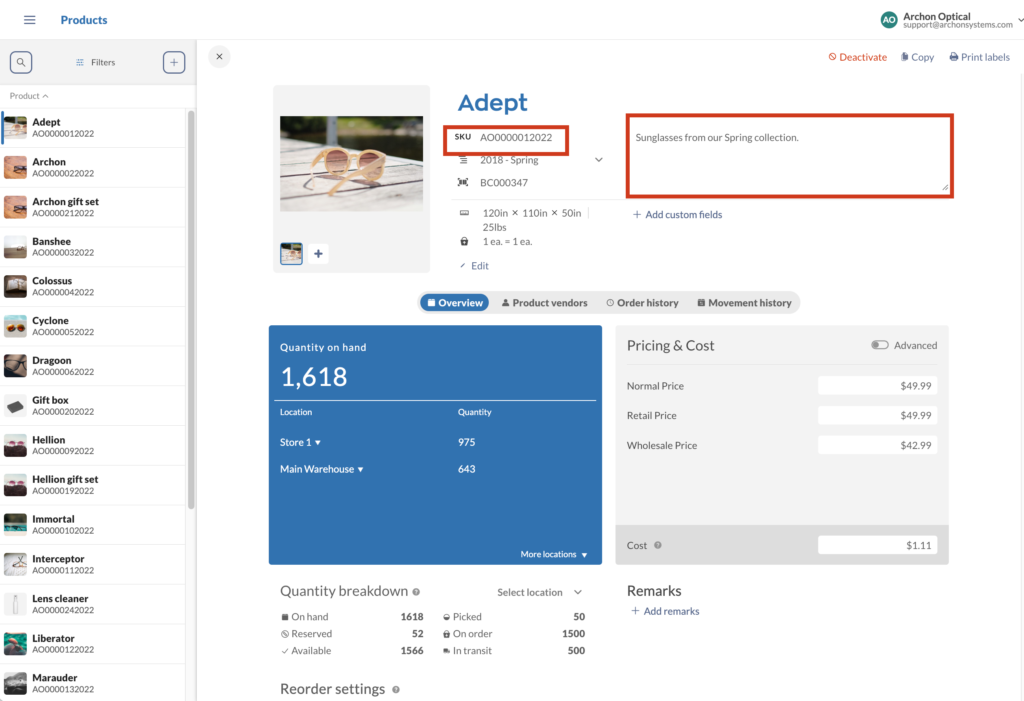 Please keep in mind that depending on the display option chosen, only 1 of the fields will show up for other areas of the program. (e.g. In a sales order, it will display either the SKU or the description below the product name but not both)
Windows
inFlow Cloud for Windows
The Description field is located by default on the extra info tab when the display is set to show Product Name and SKU.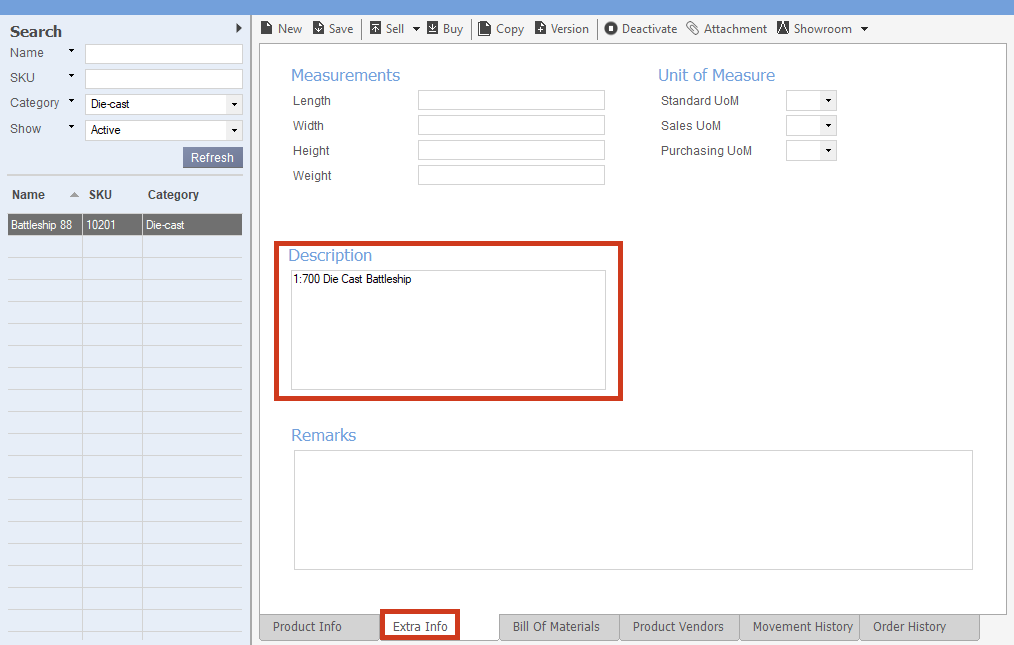 If you switch the display to Product Name + Description the field will be moved to the main Product Info tab.