Windows
inFlow Cloud for Windows
So you've got "Terms of Use" or a signature line that you need to add to your sales documents? Not a problem! inFlow Cloud can include both an end-of-page footer and/or an end-of-document footer on your printed documents.
Note: Sales Doc Footers aren't available on documents from inFlow Cloud for Web & Mobile.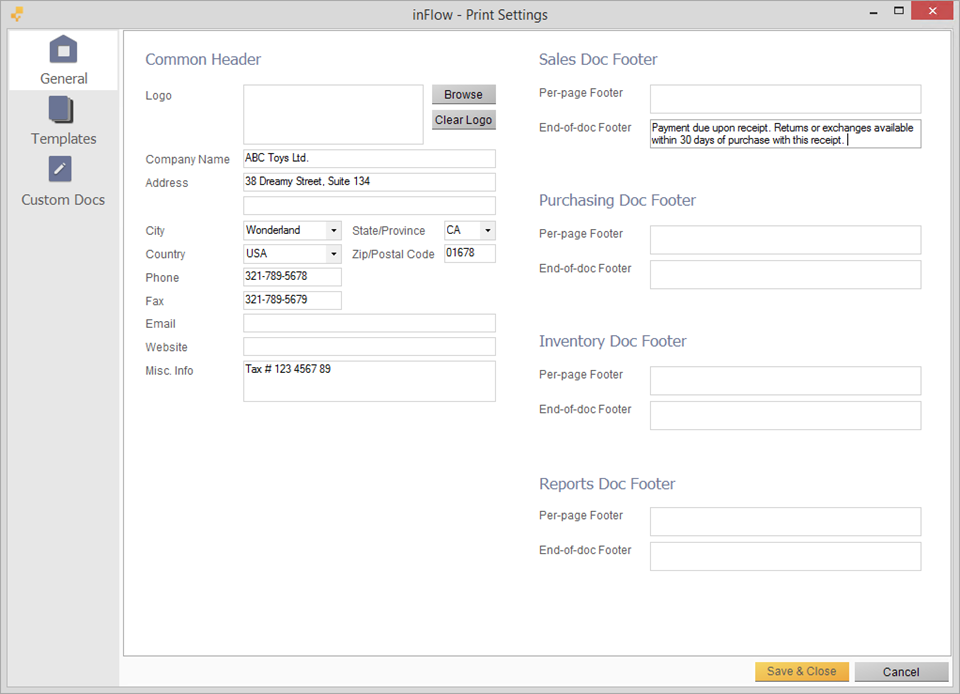 To add footers to your documents:
Go to Main Menu > Options > Print Settings.
Enter the text you'd like to add into the appropriate field (you can add text to Sales Docs, Purchasing Docs, Inventory Docs and/or Reports). For the text to appear every page, enter it into the Per-page Footer field. If you just want the text to show up at the end of your printed document, enter the text into End-of-doc Footer field.
Click Save & Close.
You will now see the entered text on all documents in that module.