Please note this is only available on inFlow Cloud for Windows.
inFlow Cloud automatically tracks any changes to your stock, both within the product record itself and for the purpose of reports and historical data. There are a number of ways you can see movements within your system: for a particular product, or for the system as a whole.
To see the movement history of a single product
Go to Main Menu > Inventory > Product List.
Double click to open the item you want to check.
Click the Movement History tab and you will see the most recent changes to that item and which actions they are tied to (i.e. sales order, shipping etc.).
To see only orders for that product click the Order History tab instead.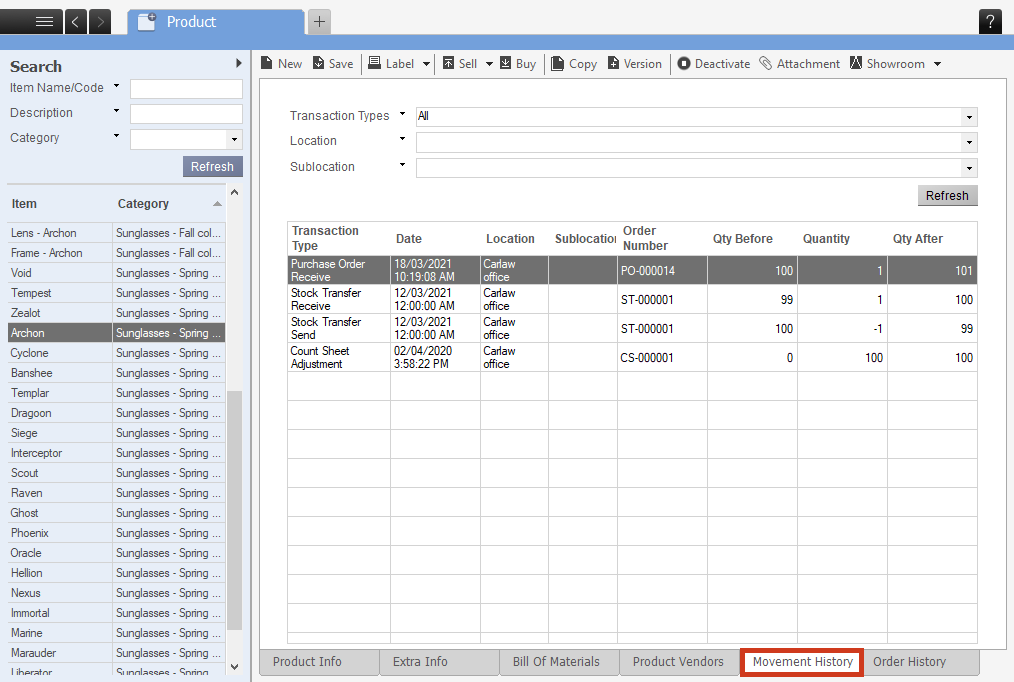 To see the movement history of all items in your system
Go to Main Menu > Inventory > Movement History.
In this window you can filter to show a particular location or item, even to only see certain transaction types.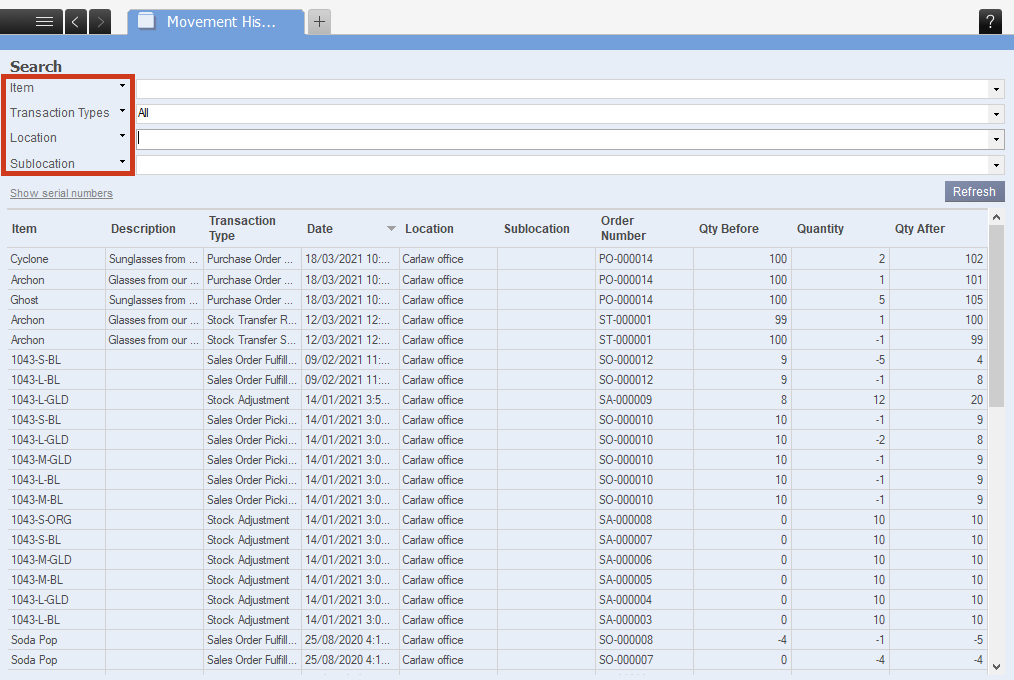 The "Inventory Movement Summary" report and "Inventory Movement Details" report can also show you this information and filter for specific items/categories if you need to.