Manage QuickBooks inventory with inFlow Cloud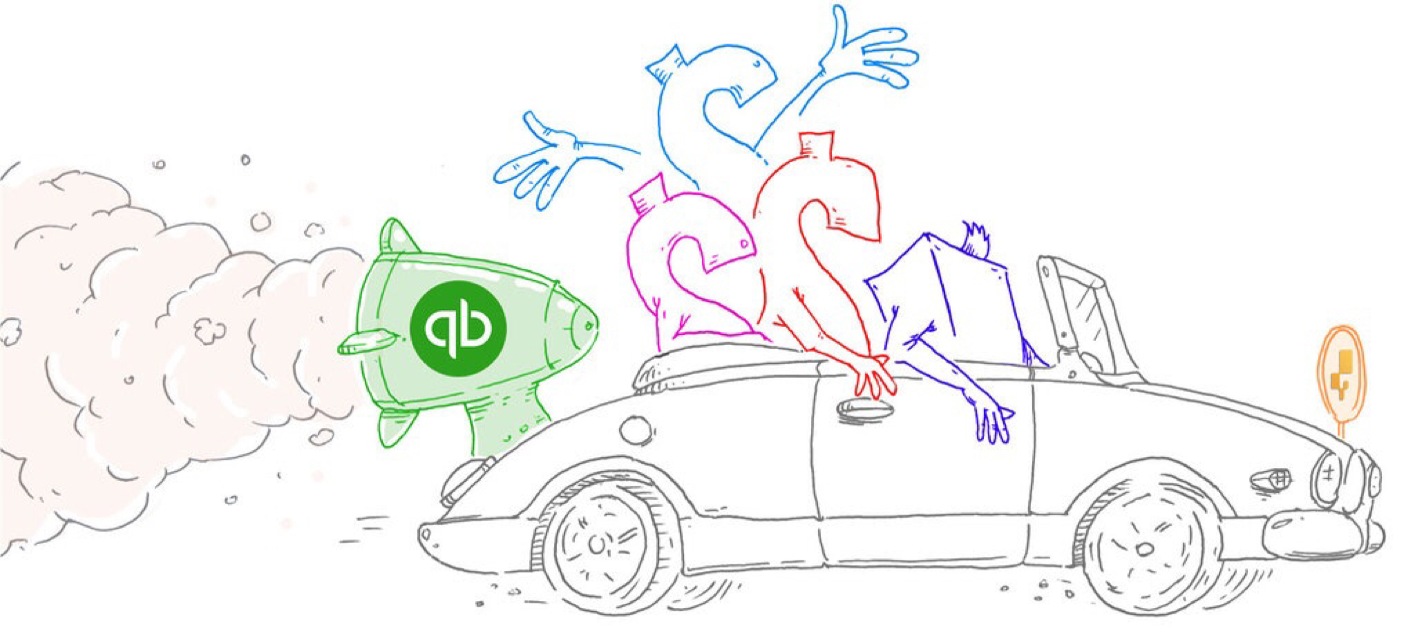 If you're a QuickBooks Online user, you've probably found its inventory management features lacking. That's okay because QuickBooks is an accounting app first and foremost, and inventory tracking is really one of its sub-features in the higher-end Plus plan.
The Quickbooks Plus plan can help you with simple product-tracking setups, like buying goods and services on purchase orders and then selling them on sales orders. It will also show you low stock items so you can reorder them, and track your costs with the FIFO costing method.
But if you've already tried managing products with QuickBooks, you've noticed that it's missing a lot of little features to make inventory management easier. For example, QuickBooks isn't designed to scan barcodes, track picking and shipping, or handle serial numbers. The good news is that inFlow Cloud is designed to do all of those things, and the even better news is that it can sync sales orders with QuickBooks Online.
After you've set up our QuickBooks integration, you'll use inFlow Cloud to manage your inventory and orders, and any invoices you create will automatically sync to QuickBooks Online. If you record a sales payment in inFlow Cloud, this will be reflected in QuickBooks as well. This means that QuickBooks users still have a definitive financial record at the end of the month.
How can inFlow Cloud help me track my QuickBooks inventory?
inFlow Cloud was built for tracking inventory, so it can handle the basics like buying products and adjusting stock levels, just like QuickBooks can. But inFlow Cloud also takes things further.
One example is how orders are handled: QuickBooks can add specific products to a sales order, which immediately takes them out of stock. But this doesn't help you with situations where you ship an order in several shipments, or you're waiting on a few back-ordered items.
inFlow Cloud understands that inventory tracking is about more than just what you have on hand, so inFlow can show you which items have been reserved on a sales order, and how many you're expecting on an incoming delivery. It also tracks stock across multiple locations, so inFlow can tell you exactly where a product was shipped from, and how many of them are left in stock.
Filtering orders by inventory status in inFlow Cloud is a huge time saver. If you feel your business is slowing down just trying to manage incoming orders, you'll quickly see why this kind of order filtering is essential.
QuickBooks Online doesn't handle serial numbers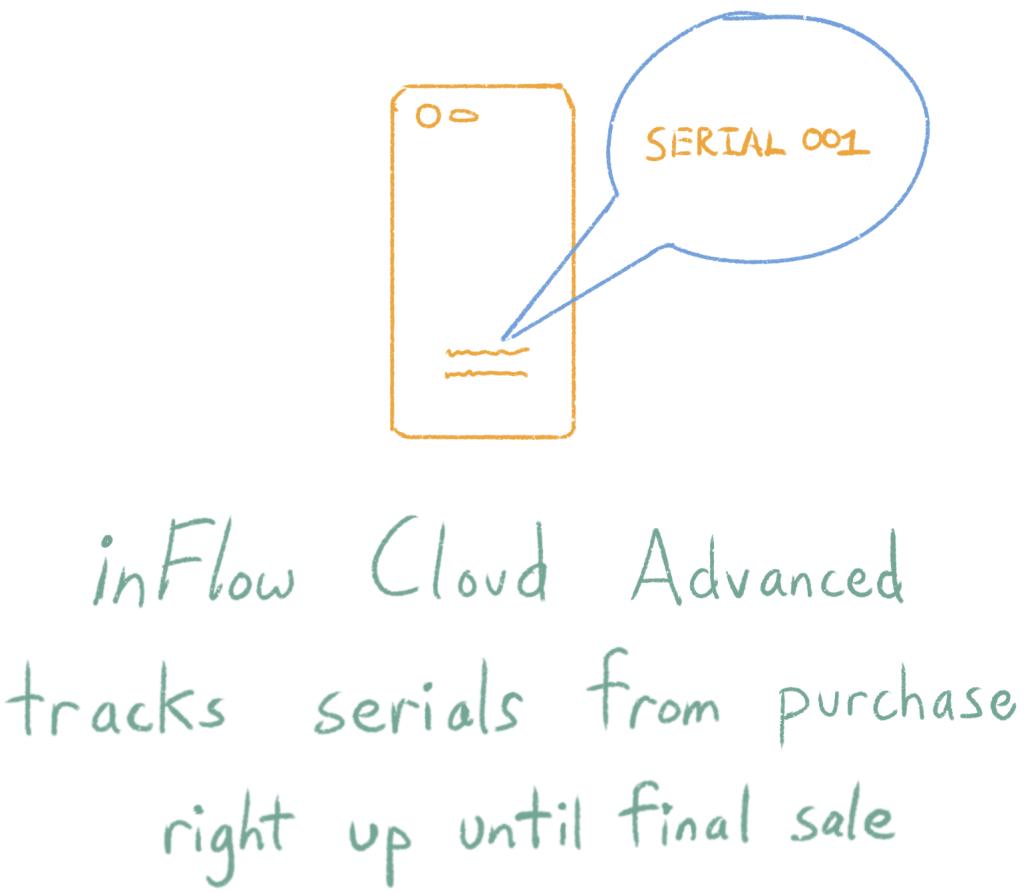 You'll also want to use inFlow Cloud if you handle products with serial numbers, which is a feature that isn't present in QuickBooks. Our Advanced plan can help you track exactly when a particular serial number hit your inventory, and who it was sold to.
This is super handy if you have any warranty claims or are trying to find out where a broken part was purchased from.
QuickBooks Online can't help you assemble products or BOM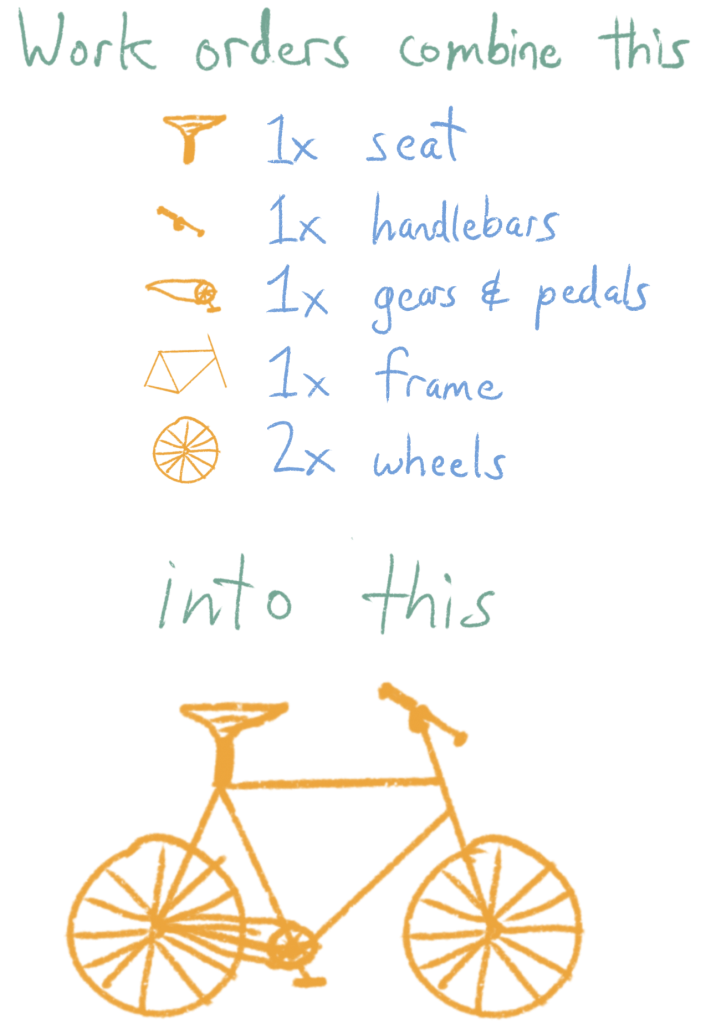 Then there's manufacturing and bundling. QuickBooks Online can group items to be sold as a bundle, but if your business combines raw components to make a new product, then you'll be better served by inFlow Cloud's work orders.
Work orders take a bill of materials (a recipe for creating something), deduct the components from inventory, and build their cost into the final products you create. They're a great way to keep accurate count of your components, while still ensuring accurate valuation of your finished goods.
Why QuickBooks Online works well with inFlow Cloud
inFlow Cloud has things covered from the inventory management side, but it isn't a proper replacement for accounting apps. Although you can record payments in inFlow Cloud, inFlow can't actually receive or deposit money on your behalf.
This is where QuickBooks Online and the QuickBooks Payments feature come in. If you subscribe to QuickBook Payments, you can send payable invoices directly to your customers. This means that you can start sales orders in inFlow to make sure they're picked and shipped, and then handle all of the payment details and receipt in QuickBooks Online.
Another important accounting feature in QuickBooks Online is a profit and loss statement (a.k.a., P&L), which shows you how much money your business gained and lost over a period of time. inFlow Cloud can help you track the profit on orders and products, but because inFlow's focus is on inventory, it doesn't give you the whole picture.
You'll want QuickBooks to track things like payroll and lease payments, which are subtracted from the money your business earns each month. When you review your P&L you'll have a complete picture of the money going in and out of your business, and which areas of your business you can target for improvement.
Manage your QuickBooks inventory with inFlow Cloud!
Looking to streamline your inventory management and your accounting?