— 5 minutes reading
From fledgling startups to global enterprises, there's no doubt that technology has dramatically impacted the way every business operates. This is especially true in supply chain logistics, which is the practice of getting products and services to customers as quickly and efficiently as possible. These processes are often labor-intensive and analog, but technological innovations from the past few years can now be deployed even in small-scale operations.
From high-tech automated machinery to cloud software and AI, the tech revolution is upon us. While some solutions may be unattainable and expensive to integrate in small business enterprises (SMEs) right now, there are others that can be adopted for minimal cost and effort. In today's post, we'll be looking at some budget-friendly solutions that ensure your business operations stay ahead of the curve, while demonstrating how technology can positively benefit inventory-based businesses.
#1 Gain real-time data to improve logistics
In busy warehouses and distribution depots, a daily challenge is managing inventory for reams of products effectively. With the varying facets involved in product ordering and identification to coordinating the logistics, monitoring these elements can be complex, particularly if systems aren't operating in real time.
Tasks like keeping track of order lead times or handling large volumes of open purchase orders simultaneously can be optimized through cloud-based inventory management software that provides real-time data of every aspect of the supply chain process.
Operating in real-time, business owners will have a clearer insight into each individual stage of the order process from start to finish – swiftly identifying areas where lead times are perhaps slowing down or working efficiently. This not only provides greater visibility across the board, but it can also speed up the supply chain by helping to identify issues early for quicker troubleshooting.
#2 Improve your inventory management tools
In addition to better visibility of order fulfillment, the introduction of Radio Frequency Identification (RFID) chips, barcodes and scanners could be a significant asset for managing inventory more effectively. This can make the difference between looking orders up manually or having up-to-date information on inventory as orders are being processed.
This accurate data on current inventory will also offer better scope for effectively maintaining stock levels and even pinpointing buying trends to optimize the efficiency of long-term operations. From seasonal spikes for certain products to top sellers throughout the year, having data on stock can be an effective way to streamline inventory purchases. For instance, positioning popular purchases so they're easily accessible and closer to packing areas will ensure your business benefits from faster order processing times.
#3 Stay ahead of the supply chain logistics curve with AI
With smart devices like Google's Alexa and Apple's Siri, artificial intelligence or AI has become a regular part of our daily lives. When it comes to supply chain logistics for businesses of all sizes, it offers huge benefits for curating lean operations. These technologies streamline operations by performing on the previously annotated text data.
From autonomously controlled machinery for transporting goods through the warehouse to calculating the fastest shipping routes for logistics, AI is already being used to improve efficiency across a multitude of areas within the supply chain.
How this translates into small businesses will vary depending on budgetary allowances and your unique business needs. However, making use of AI business software to find the most efficient routes could ensure your supply chain is operating at a higher level than before and could also save you money.
#4 Speed up packing with automation
Packing products for sale and shipment is an essential part of the order process for many businesses, ensuring products are safely and securely sealed. This can also be a laborious and resource heavy task, but it doesn't need to be.
To boost efficiency and effectiveness of packaging exponentially it pays to invest in automated or even semi-automated equipment to get the job done, as well as quality packaging materials that are durable and designed to work with automated applications.
We're not necessarily talking about state-of-the-art robots here, but more realistic packing equipment that can be easily integrated into your business to make noticeable time and cost savings. From hand-held tape dispensers for sealing packages to free-standing units that convert waste paper into additional packaging filler for boxes and cartons, these can all go towards making packing processes quicker and more cost-effective. In addition, with fewer resources required for packaging tasks, it's possible for freed up resources to be better placed elsewhere across the business.
#5 Bolster health & safety
As an additional benefit to supply chain logistics, the implementation of some technology can contribute to improving health and safety practices within your workspace.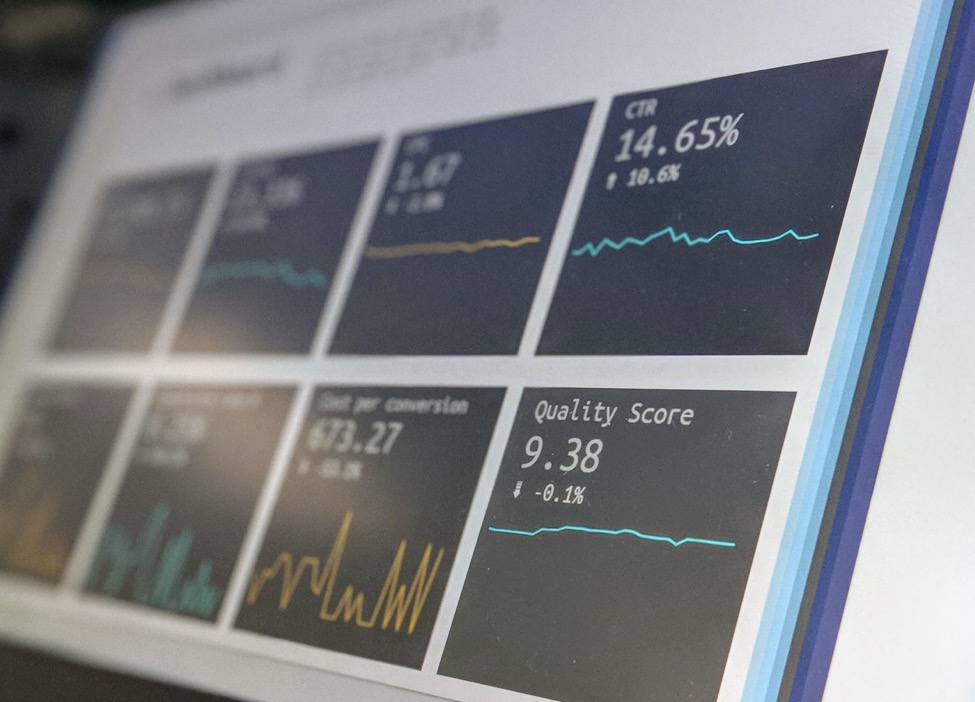 Whether it's introducing packaging equipment to lower the risk to employees or ensuring warehouses are more organized and effective through inventory management software, it's possible to cultivate a more efficient and safety-focused workplace for the future.
With technological advances happening every day, it's clear there's a huge choice of technology available that will allow you to optimize and streamline operations at every level — and even small-scale additions will ensure your business seamlessly adapts to new demands within the supply chain.