— 8 minutes reading
The past couple of years have forced businesses to step up to a myriad of new and unprecedented challenges, with the COVID-19 pandemic spurring widespread uncertainty, material shortages, shipping delays, dramatic shifts to consumer spending and other supply chain issues.
Unfortunately, as we approach the critical holiday shopping season, several individual issues have compounded to create a perfect storm for a global supply chain crisis. Some of these issues include:
Port congestion — specifically in both in the USA and China
COVID-19 outbreaks and shutdowns at factories and ports
Shortages and challenges with acquiring shipping containers
Extreme weather conditions
Truck driver labour shortages in the UK and the US
While today's supply chain issues and inventory management crisis are challenging for any business to avoid, there are steps companies can take to work through it. By understanding the roots of the current supply chain predicament — and finding ways to control what's within your reach — you can empower your business to find the best possible solutions during uncertain times.
Will Inventory and Supply Chain Issues End in 2022?
In the following post, we'll explore some of these global supply chain issues and the impact that they are having on businesses. With this as a foundation, we'll then look at how businesses can use smart inventory management strategies and tools to take charge of the factors that they can control during uncertain times.
Holiday season inventory management is more important now than ever
Before we look at some of the specific supply chain challenges impacting businesses, it's important to note why this holiday season in particular is so critical.
Put simply, consumers are ready to spend their money, with holiday retail spending projected to grow this year by 7 to 9% (to as much as $1.3 trillion) — if suppliers can meet this demand. Businesses — who have faced major struggles in recent years — are eager to capitalize on this consumer spending, but may be held back by supply chain issues. This year in particular, there is massive potential revenue that could be lost due to supply chain challenges.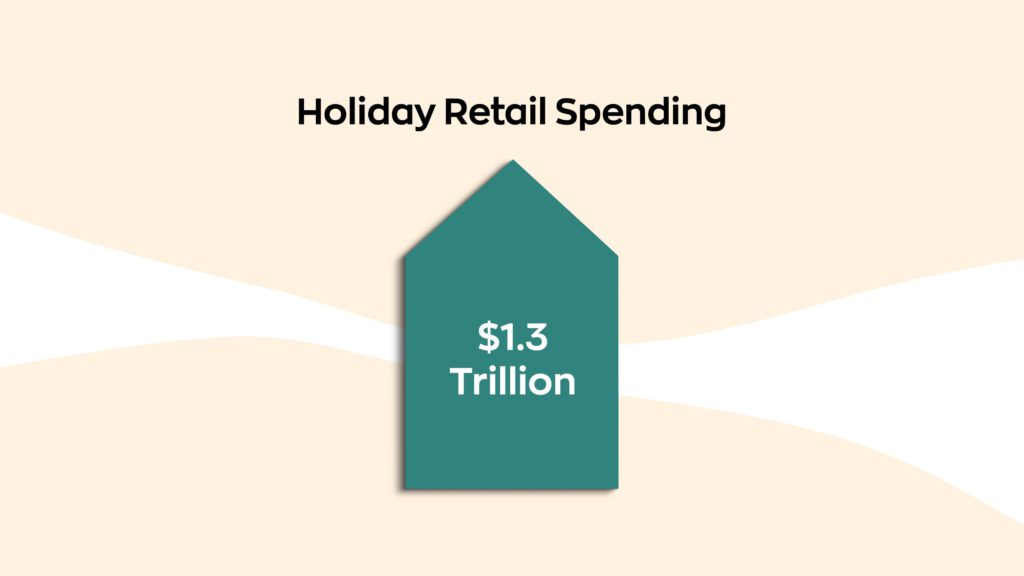 Next, we'll dive deeper into what these issues are — and where they're headed.
The domino effect: COVID-19 and global supply chain issues
Throughout the past few decades, advancements in technology and transportation have made it possible — and profitable — for companies to take advantage of cross-country and cross-globe supply chains. These international supply chains, however, require every touchpoint to run smoothly in order for the entire chain to work. As we are now seeing, when unanticipated challenges arise, it can throw the whole system out of whack.
To visualize this point, we can look to the pandemic's impact on one of the most important pieces of infrastructure between Canada and the United States: the Ambassador Bridge.
Connecting the two countries by linking Michigan with Ontario over the Detroit River, the Ambassador Bridge is the busiest international border crossing in North America when it comes to trade volume — typically carrying more than 25% of the total merchandise trade between the two countries. In normal times, the bridge facilitates an average of 10,000 trucks per day (about 5,000 trucks in each direction). At the outset of the COVID-19 pandemic in April of 2020, however, this number dropped dramatically — decreasing by 46% for Canadian-bound trucks and by 39% for US-bound trucks.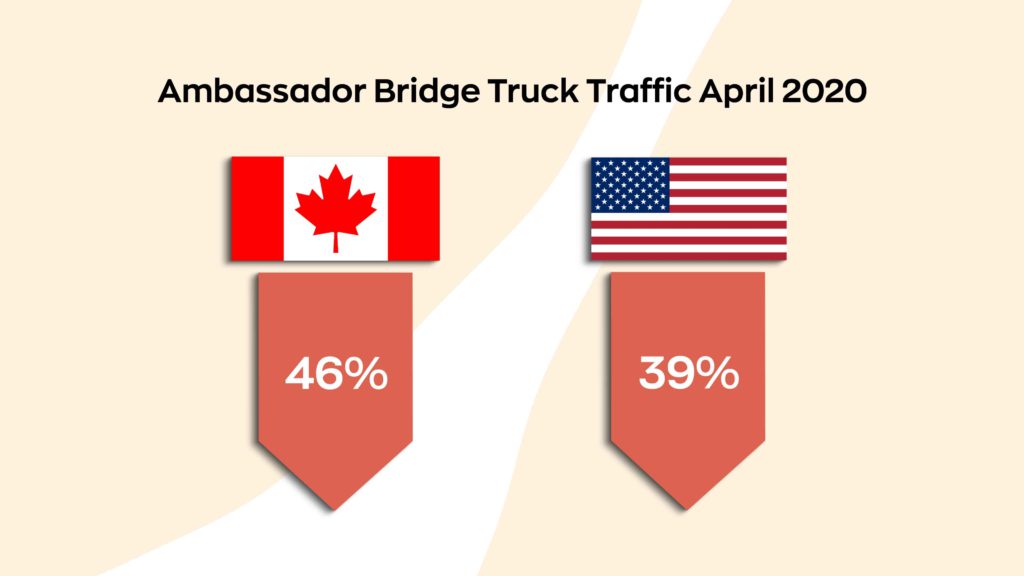 While traffic across the bridge has since recovered, the impact of this type of unexpected kink in the supply chain lingers. When one piece of the chain is down, it creates a domino effect to the global supply chain on the whole.
How shortages and shutdowns impacted the automotive industry
This supply chain domino effect is exemplified by the automotive industry. In this example, shutdowns and shortages go hand in hand.
Car makers depend on a functioning supply chain to provide them with parts, which they use to create their product, automobiles. When COVID-19 lockdowns led to temporary automobile factory shutdowns, however, this caused the suppliers of certain parts (namely, semiconductors) to sell to companies that were able to use their product.
With electronics like smartphones and gaming devices in higher demand due to pandemic lockdowns driving more people to spend more time at home, semiconductor companies shifted their focus away from automobiles and to consumer electronics.
The problem for the automotive industry arose when they were able to restore their operations. While they were physically able to get back to work, they were now at the bottom of the list for semiconductors. This led to a new inventory management crisis, and more shutdowns.
Ultimately, the cascade of issues — from shutdowns to supply and chip shortages — has been incredibly costly for the global auto industry: In 2021, the industry is facing about $210 billion in lost sales.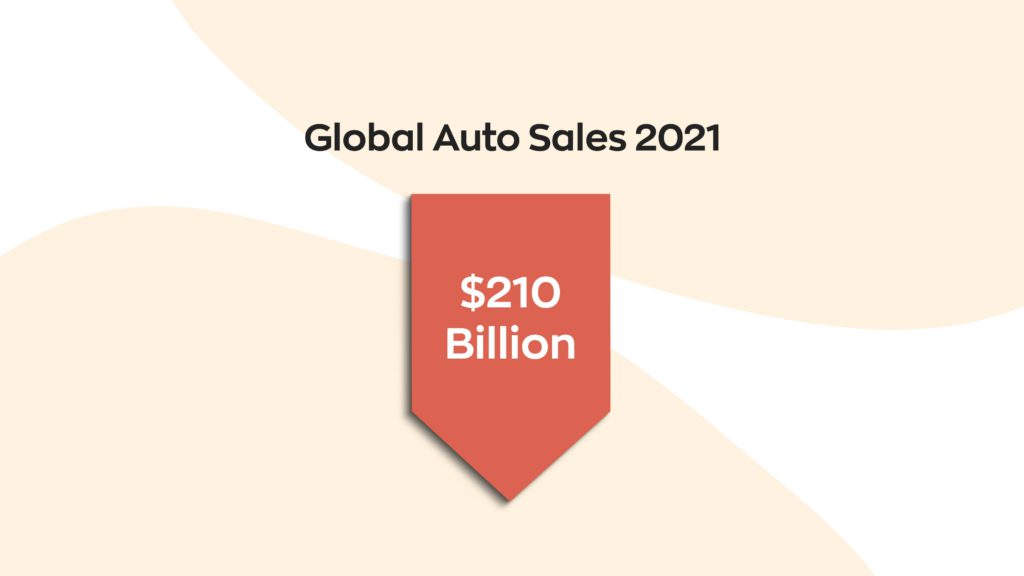 Considering changing consumer behaviours
While the above automotive industry example notes the impact that changing consumer spending has on supply chains with the increase in demand for electronics, this isn't an isolated case.
In fact — as lockdowns meant homes suddenly began to double as offices, classrooms, and gyms — many industries and businesses have seen the pandemic change consumer demand and behaviours in ways that couldn't have been predicted prior to 2020. For example:
Increases in home office spaces. As more people work from home, there is increased demand for home office equipment (like desks, chairs, and computers).
Changes in fitness habits. In lieu of gym memberships and in-person athletics, many people are re-directing their fitness budget to purchase home exercise equipment.
Surges in home renovation and home décor. After spending more time at home, many people have decided to spruce up their living spaces — driving demand for things like lumber, paint, and furniture.
These changes in what people want has augmented the inventory management crisis, as factories found their once-predictable production upended. Factories that were able to ramp up production to satisfy surges in orders are still struggling, with many now in a cycle of trying to play catch-up.
Globalization compounds supply chain struggles
When considering global supply chain issues this season, it's also important to look to how globalization can augment supply chain challenges. The reality is that most modern products are made from a variety of parts — and these crucial components often come from manufacturers across the globe.
Think about a new laptop: While it may be assembled in China, its integral parts likely come from multiple countries — like a chip made in Taiwan and a display made in South Korea. If just one of these pieces is delayed, it causes a bottleneck, and the entire production timeline of the laptop is jeopardized.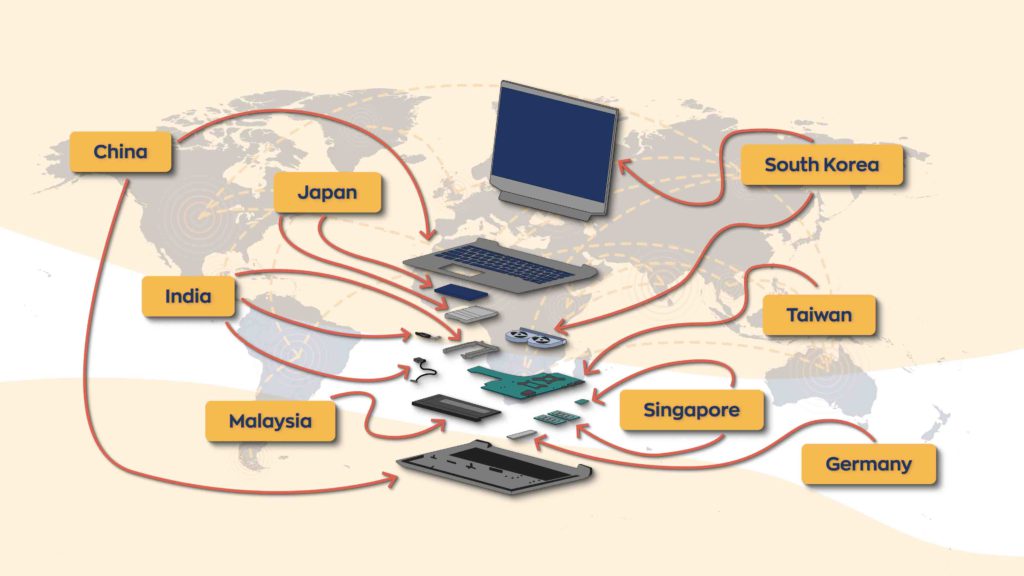 The added challenge of port congestion
Even if a business is able to navigate supply chain issues and successfully manufacture their product, they then have to face the additional hurdles of inventory management in our current pandemic-influenced world.
This inventory management struggle is exemplified by the challenges faced at ports around the United States, especially the ports of Los Angeles and Long Beach. On October 19, 2021, for example, these California ports had a record-breaking 100 ships waiting to enter and unload. For comparison, pre-pandemic levels would normally see around 17 ships waiting in the queue.
This congestion comes with a cost. Shipping costs are already at an all-time high (for example, in August, the cost of shipping a 40-foot container on eight major East-West routes hit $9,613 — an increase of 360% from last year), and potential added fees for port congestion (the ports of Los Angeles and Long Beach recently floated a plan to charge carriers a $100 daily fee for each container dwelling for longer than the allotted time at the terminal) only add to the burden on businesses.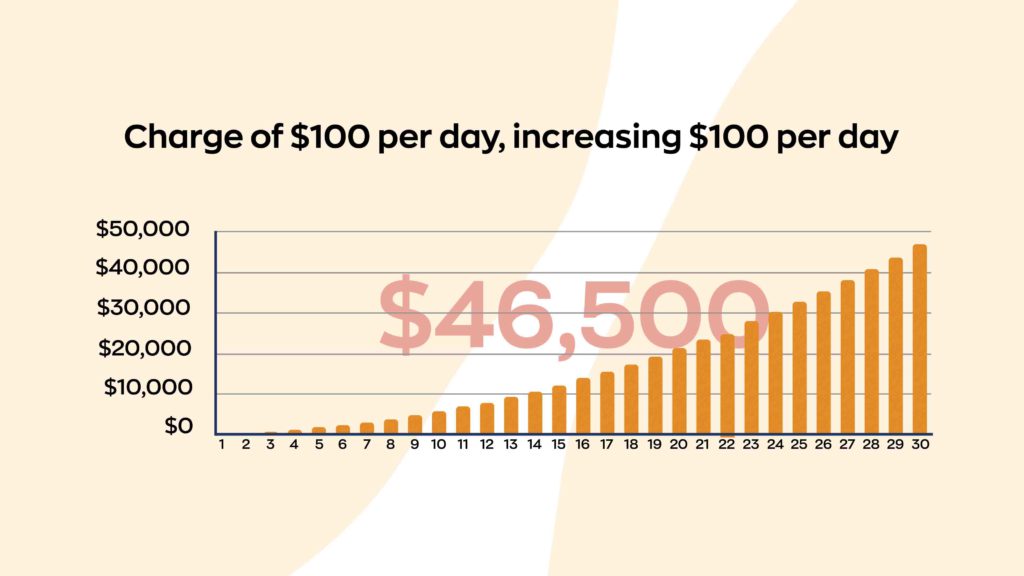 The impact on companies and consumers
What does this all mean for this holiday season? Consumers will face two major challenges:
Higher costs of goods. Inflated shipping costs will force many companies to adjust their prices to help offset the impact of these new added costs — which will lead to what is essentially an indirect tax on the consumer.
Delayed items. As companies struggle to navigate the inventory management crisis, many items may not arrive in time for the holidays. This is disappointing for consumers, and can be detrimental to businesses.
How to take control with inventory management tools
As we've outlined, there are many factors that are out of your power when it comes to the current supply chain management crisis. However, that doesn't mean that your hands are entirely tied — the key is to focus on the things that you can control in your inventory management process.
By choosing tools specialized for inventory management, you can streamline and enhance the processes within your control. Inventory management software like inFlow can help your company to maximize your Christmas inventory management and inventory forecasting.
By crunching crucial numbers with inFlow, businesses can better manage:
Forecast periods
Lead times
Sales trends
While you can't resolve the global supply chain crisis on your own, you can control how you deal with what you do have while businesses across the world work to bring order back to the supply chain as quickly as possible. In the meantime, by gaining a better understanding of these elements of your inventory management, you are then better equipped to stay on top of your holiday season inventory management — helping to avoid stock outs and boost certainty and maximize success in uncertain and challenging times.