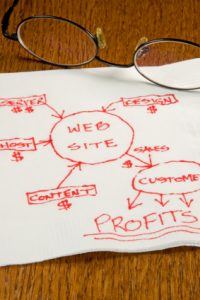 Having a professional e-mail address and telephone number will help you make a good first impression when you hear from customers, but having a nice logo and website will make them more likely to contact you in the first place.  As a businessperson, you don't need to be a great designer if you can find someone who is.
Traditionally, hiring a designer involves first finding someone you can trust on quality, style, and budget.  This is not easy.  A new alternative is to host a design contest for your logo or website, let designers around the world submit entries, and award the prize to your favorite.  This way, there's no risk of getting tricked into hiring a lousy designer.
Two websites that make it easy to host these contests are:
– 99 designs
– Crowdspring
Ballpark costs are about $250 for a logo and $500 for a basic website design, including the contest prize money and administrative fees.  The average turnaround time is about a week, with somewhere around 25 entries.  Of course, you'll get more entries with a larger prize or if your contest guidelines spark the designers' creativity.
If you want to touch up your company's look, holding a design contest may be a good way to do it.