We're used to thinking of physical products as one-time rather than recurring purchases, so why might you want to start a subscription box business?
Until recently, the idea of paying for something on a monthly or bi-monthly basis was reserved for services like electricity, TV, and phones. Subscription box businesses are trying to change that. Brands like Dollar Shave Club and Blue Apron have subscribers instead of one-time customers. They send products on a regular basis so that their customers don't even have to think about when they might need to reorder them — the work is already done. Other types of subscription boxes — like QuiltyBox — focus on themes and provide new experiences with each delivery.
Even Amazon has picked up on this idea. They allow you to subscribe to household essentials through their Subscribe & Save program (although a big caveat is that the price isn't guaranteed to stay the same for each delivery). There are also platforms like Cratejoy that aim to be the marketplace for subscription box services, in much the same way that Etsy has focused on being the premiere ecommerce site for handmade and vintage goods.
Subscription boxes are a fairly new concept and they can seem like an all around win — but just like with consignment, this business model requires a lot more work with sourcing and focusing on customer retention.
However, it's worth learning about how to start a subscription box business because of the great potential to delight subscribers and earn more predictable income.
Subscription boxes can unburden customers and provide steady business income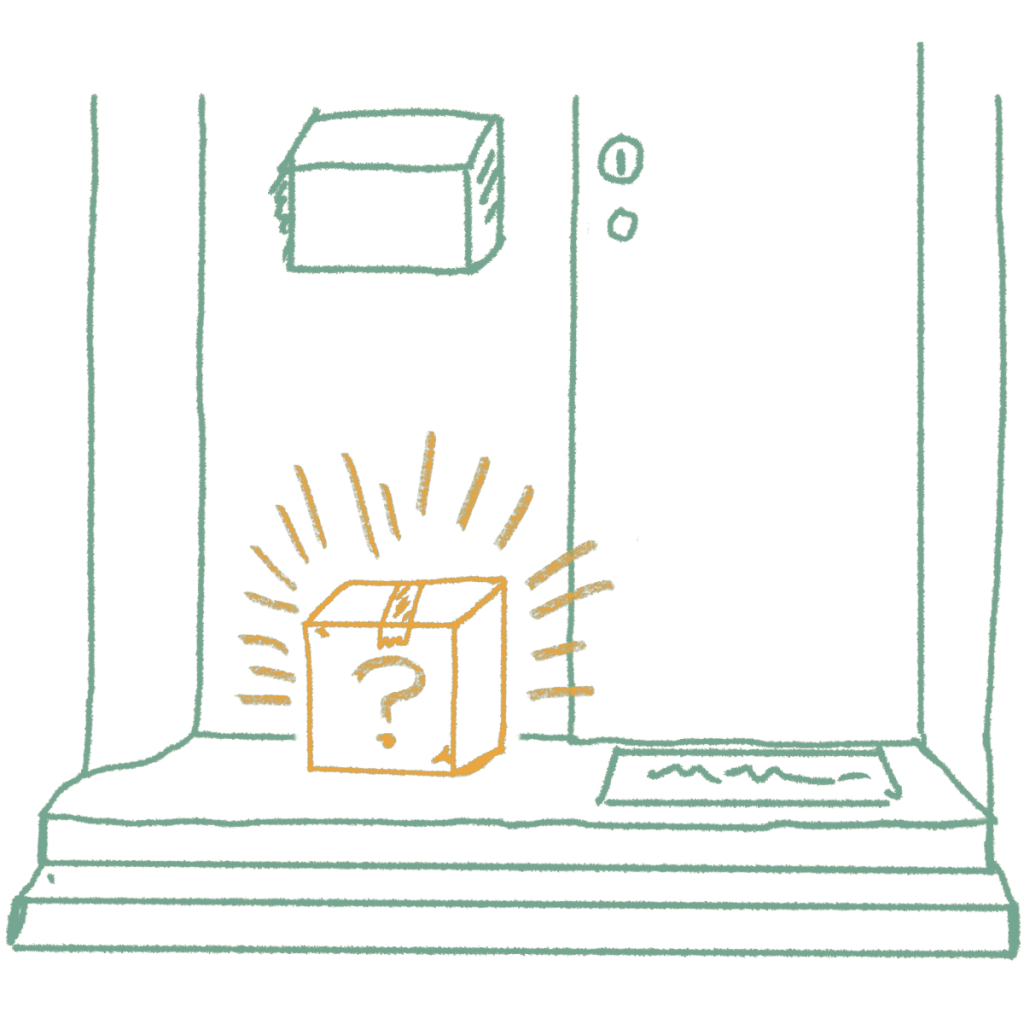 Most physical stores and ecommerce shops (like Shopify, Amazon, and WooCommerce) specialize in selling products one transaction at a time. In this model the customers only get products when they remember or have time to purchase them. We've written on our blog about the power of the reorder point, but in our personal lives, it can be easy to forget to order more toothpaste or toilet paper as we run out.
Subscription box businesses are a hybrid of service and product that sell an automated experience. Brands like Dollar Shave Club offer the luxury of never running out of an essential product and no longer having to think about reordering. Subscribing means that customers have one less decision to make in their personal lives, which is a compelling selling point.
The same goes for food box services — they take away all of the hassle of choosing recipes and shopping for the correct ingredients. Weekly deliveries from services like Blue Apron or HelloFresh solve this. Subscribers win back time and energy — which can amount to a few extra hours per week — and subscription box businesses win by building up a base of subscribers that provide regular income.
When you start a subscription box business your focus shifts from individual transactions to lifetime value (LTV)
The main challenge for subscription box businesses isn't just finding new customers, but actually retaining customers as subscribers. This requires a mental and financial switch. Subscription businesses view revenue over the lifetime of a customer — this is called lifetime value or LTV. There's a great article from HubSpot for calculating LTV.
If a company is not set up to properly track and improve retention, it won't succeed as a subscription box business.
Subscription boxes let your business focus solely on a niche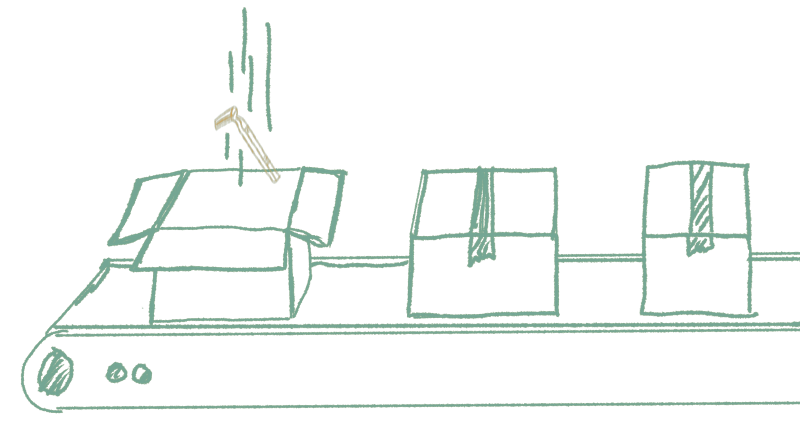 Aside from regular recurring revenue, another reason you might want to start a subscription box business is the ability to focus on a small niche. QuiltyBox, for example, sends new kits of fabric and quilting products on a monthly or quarterly basis to customers.
Instead of purchasing and stocking a wide variety of products like a more traditional fabric store, QuiltyBox is able to offer a very specific experience to its subscribers. By doing this, they can narrow the variety of products in inventory and optimize for products they know their subscribers will likely enjoy. In return, subscribers are essentially subscribing to surprises to come home to on a monthly or quarterly basis (which is a big reason to stay subscribed).
The downside to offering a subscription box that focuses on variety is that sourcing products is more difficult and takes more time. Unlike offering toothbrushes or razors — products that subscribers simply want fresh versions of — businesses like QuiltyBox constantly have to keep their eyes open for fresh ideas and new combinations of products to send to subscribers. Making sure that products fit within the monthly or quarterly price point that subscribers pay can add another layer of complexity.
What you need to think of before you start a subscription box business
If you're looking into this business model, the first thing you'll need to do is decide what kind of subscription box you'll provide. Will you offer to replenish a set of essential products on a monthly or bi-monthly basis, or will you offer surprise packages that customers can look forward to receiving?
You'll also need to choose a marketplace that's conducive to tracking and charging customers as subscribers, instead of individual sales. Services like Shopify weren't designed with subscriptions in mind, but you can modify them with plugins like ReCharge to handle subscribers. If you don't have an existing shop and are looking for an all-in-one service that was designed specifically for subscription businesses, then you'll want to take a look at Cratejoy.
Last but not least, you'll also need a good way to track your inventory — for the boxes you combine each month and for all of the components that go into them. Costs can increase over time, and they can change completely if you offer new subscription offerings each month, so you'll need a system that knows both your prices and your costs to guarantee you're making a profit. This is where our product, inFlow Cloud, can help.
We built inFlow Cloud specifically to track inventory and orders in one place, and it also handles manufacturing and kitting, so you can keep an eye on your costs as you build new subscription boxes.
You can sign up for a free trial of inFlow right here: