— 6 minutes reading
Not long ago, everyone had to shop in person. This was– and still is– a rather long process. Shoppers have to travel to their destination, find what they need, wait in line, checkout, and then travel home. However, in the digital age, shoppers have the new luxury of avoiding all this, thanks to ecommerce. It's easier– and less time-consuming– to search for your needs from the comfort of your home. And, of course, there's no bigger player in the ecommerce industry than Amazon.
For customers, that means you can find almost everything you need in one place. For businesses, Amazon presents an opportunity to increase sales. And while that opportunity is more than worth diving into the Amazon ecosystem, there's some things that you should know about ahead of time. One of those things is the Amazon standard identification number (ASIN). These numbers are a part of Amazon's unique identifier system.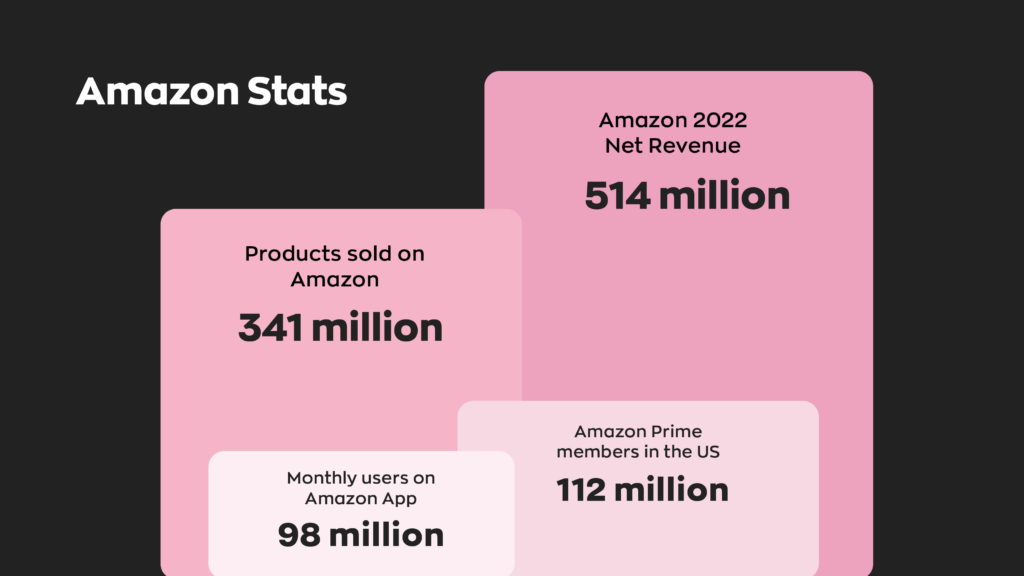 So, what is an ASIN number? How does it differ from a standard universal product code (UPC)? Does it affect the visibility of your shop? How do you create an ASIN? There's a lot to go over today, but by the end, you'll know everything about what an ASIN number is.
What is an ASIN number?
An ASIN number is a unique 10-digit alphanumeric code. Amazon assigns each product on the website one of these codes upon registration. Books are an exception to this rule; instead of an ASIN, they use an International Standard Book Number (ISBN). There are duplicate products with different ASINs, but these tend to be few and far between. More on that later.
In short, you can think of an ASIN as an Amazon-specific UPC. Unlike a UPC, however, an ASIN doesn't typically have a barcode. However, you must provide a UPC if you want to receive product tracking and sales data from Amazon. Without it, Amazon will not be able to associate your product with any data, and you'll be unable to see how it performs.
Do you need an ASIN number to sell on Amazon?
Yes. Even if you have a GS1 UPC for your product, you'll need an ASIN number to list on Amazon. However, the Amazon marketplace works a bit differently. If your exact product is already on the market, it already has an ASIN. In this case, you'll have to list your offer under that specific ASIN.
If you already have a UPC for your product, you can associate that UPC with the ASIN. Still, you'll need that ASIN. And you'll have to be sure that your UPC is a legitimate one from GS1, or Amazon will reject it.
Why are ASINs important?
Besides being required to list a product, ASINs affect your product's visibility. If a customer knows the ASIN of the product they're looking for, they can search for that ASIN. ASINs are also listed in their own catalog that shoppers can scroll through on their own.
How do you create an ASIN number?
If you have an all-new product, you'll need to request a new ASIN. From Amazon Seller Central, move over to the inventory tab and click on "Add a product." This will open a new page. If this is a completely new listing, select "I'm adding a product that is not on Amazon."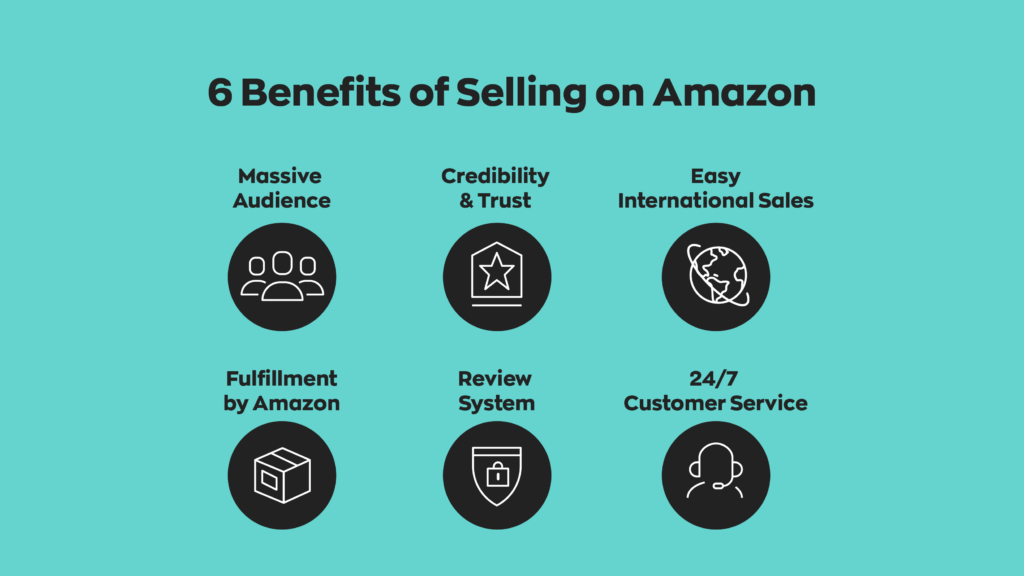 From here, Amazon will ask you to enter information about the product. Things like brand, dimensions, weight, color, and so on. You'll also select the category for your product. Make sure it's the right one!
After all this is done, you'll submit this request for approval. After Amazon reviews your request, if it meets their guidelines, you'll receive a new ASIN for your product. It's worth noting that there's no limit to the amount of ASIN numbers a single seller can create. You'll receive a new ASIN as long as it's a new product.
Will product variations require different ASINs?
If the product is a variation– meaning the only distinction is something like color– it can use the same ASIN. In this instance, the new product will be considered a "child product." Amazon will associate the child product with the ASIN for the original product.
Why does Amazon require ASIN numbers?
There are many reasons that Amazon requires an ASIN number before listing a product. They receive a lot of useful information about customer practices. What products are trending, what sells during what season, and so on. That might not sound like much, but the world runs on data. Amazon can make market decisions based on that data or even sell it for profit.
On the more cynical side, it's also about control. It's not an exaggeration to say that the ecommerce world and brick-and-mortar stores operate in different environments. The sheer size and popularity of Amazon take that a step further.
Realistically, Amazon operates within its own ecosystem. Unlike other ecommerce platforms, they have their own delivery system, lease warehouse space to merchants, and so on. Still, Amazon competes directly with other ecommerce platforms. That means they benefit from gathering information about product movement and so on. ASIN numbers just make gathering that data easier.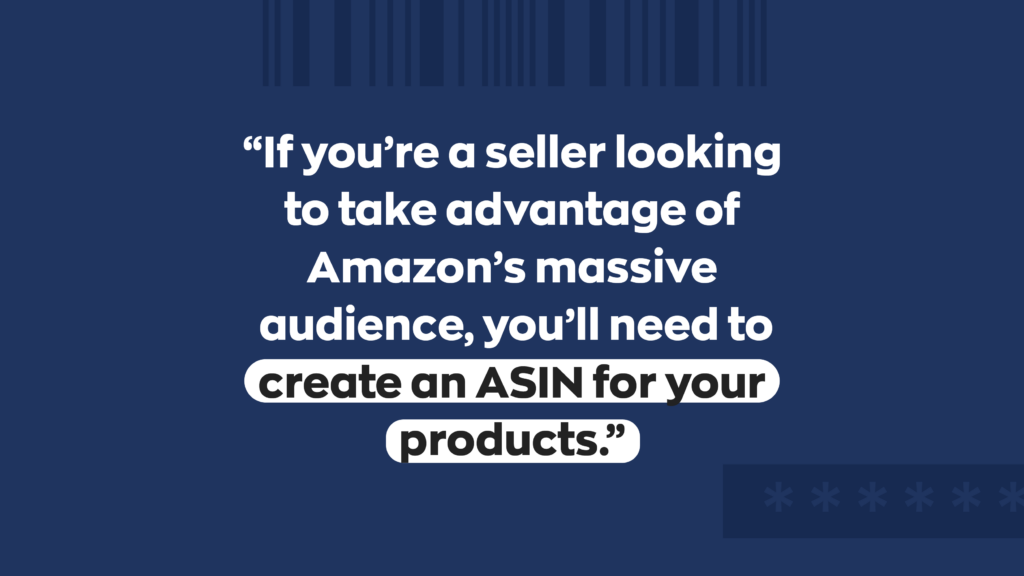 Assigning ASINs to every product on the platform also directly puts Amazon's name in the product description. It's a way of establishing control, even if that level of control seems relatively minor.
How can inFlow help with your ecommerce business?
Whether you love or hate them, Amazon is essential to the ecommerce ecosystem. This is why inFlow developed an integration with Amazon. We wanted to make it even easier for our customers to track their inventory and sales across both platforms.
You can set up the integration in just a few minutes. From there, you can pull new sales orders from your Amazon stores into your inFlow account. It also allows you to customize how inFlow imports details such as item description and Amazon SKU.
What if you sell in different countries? No problem! We made it so inFlow can connect to multiple Amazon accounts. Each new sale will show up with a prefix in inFlow, so you can easily flag which Amazon account every order originated from.
Wrapping up
Making the jump to selling on Amazon can be tricky. The ecommerce giant has many regulations, some of which are pretty strict. Failure to adhere to these can result in losing access to the platform, leading to a loss of sales. ASINs are a big part of these regulations– so it pays to know the ins and outs beforehand.