— 3 minutes reading
Twice a year, our whole inFlow team spends a day together volunteering our time for a local non-profit organization.
This autumn, we helped Eva's set up for their fundraising dinner, Taste Matters. Eva's is a shelter for homeless youth in Toronto, where it's estimated that 2000 teens are homeless each night. Eva's also offers several job training programs and transitional housing to help youth move toward independence.
An estimated 77.5 percent of youth indicated a main reason for leaving home was an inability to get along with their parents. Eva's programs teach youth the necessary skills for communicating and resolving conflicts with family members. Wherever possible, Eva's tries to help facilitate reconnecting homeless youth with their families.
In addition to the government funding they receive, Eva's needs to hold several fundraising events each year to cover the many initiatives they run.
That's how we found ourselves in the kitchen of the Liberty Grand, polishing silverware and glassware for their Taste Matters fundraising gala.

There were quite a few forks to wash, so we have to confess that we drifted into puns for a while. It was good tines (that's not a typo!), and after a few minutes we were functioning like a well-oiled machine.
Another major task was setting plates, napkins, and glasses so that each station had what it needed to serve food and drinks to gala attendees. A few of us learned the 'hot water in a bucket' trick for polishing clean glassware: just hold a glass over piping hot water, wait until it fogs up, and then polish it until it shines. All we really needed was towels, a bucket of water, and some elbow grease.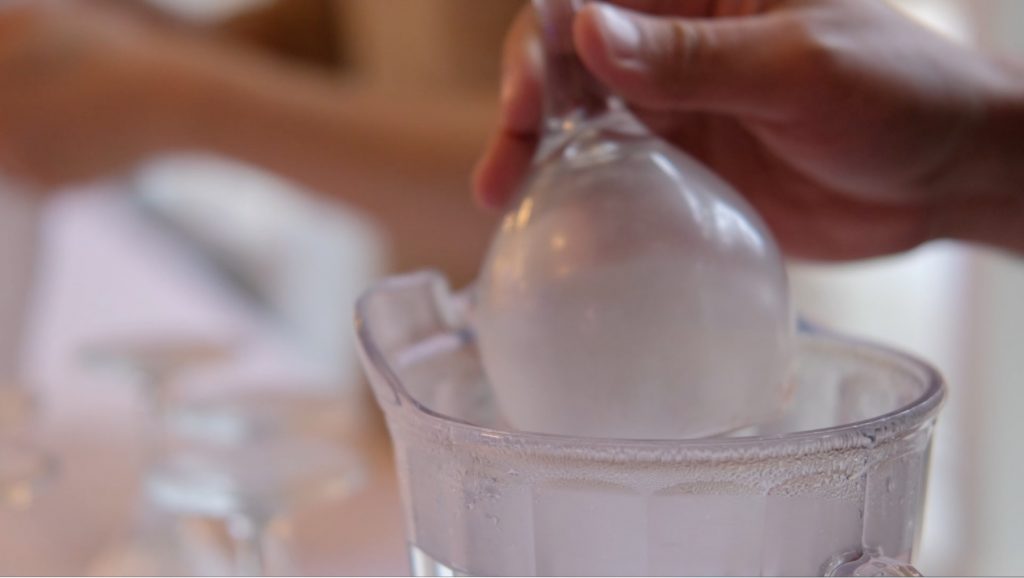 It sounds like the work paid off because Taste Matters raised $129,371 for Eva's, which is something we're delighted to toast to.
Faith Feingold from Eva's described their work and its community benefits perfectly when she said, "when you help young people experiencing homelessness transition to independent, self-sufficient and healthy lives, you help build a stronger community that will help all of us."
We're grateful to have Eva's in our community and to contribute to the work they do in realizing that vision.