Here's a new inFlow feature called Restrict Access by Location. We've heard a lot of requests for this feature in various forms over the years, so we're excited to tell you more about it and how you could use it.
Who is this feature for?
Our last major update focused on improved reordering, and this feature expands upon that for businesses that need more control over multiple locations.
Restrict Access by Location (RABL) is for customers on our Plus plans specifically, since they're most likely to have multiple locations with multiple users using inFlow simultaneously.
How does it work?
One of the first steps in restricting access by location is to edit the access rights for a specific team member. You'll see a new option to edit locations, which will look like this: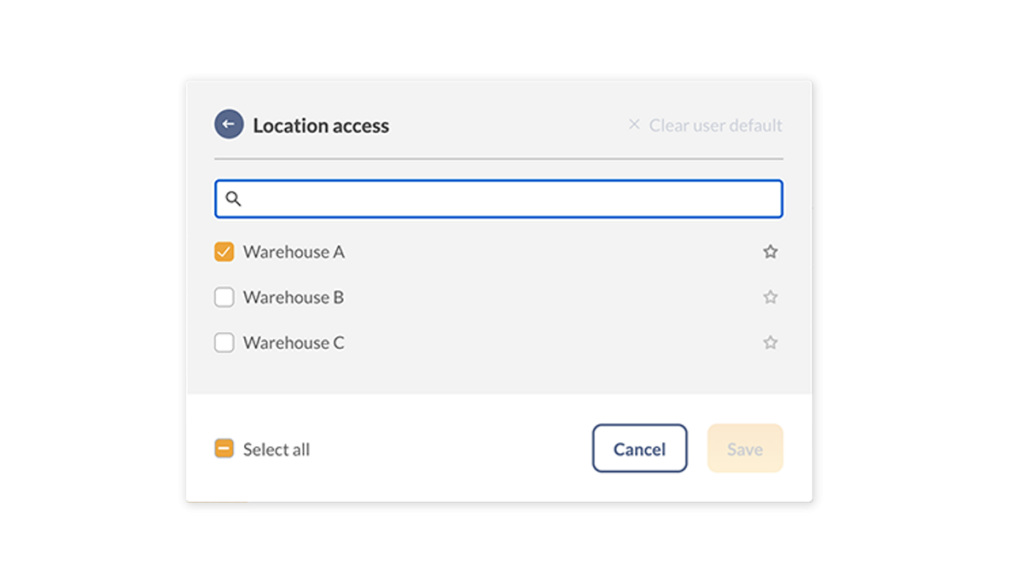 You can allow a team member to see all locations, some locations, or just one location that you specify. This lets you assign appropriate access for positions across your location.
Team members will only be able to see data from locations that they have access to. This will affect what they see on:
• sales and purchase order lists
• available quantities in the product list
• inventory reports
Restrict locations at the warehouse level
The foremost use case for RABL is for businesses that would like to silo information at each major location, but still provide certain employees to see business-wide inventory data. So if you had two locations—Warehouse A and Warehouse B—you could set restrictions so that the staff at each warehouse would only see their own location data.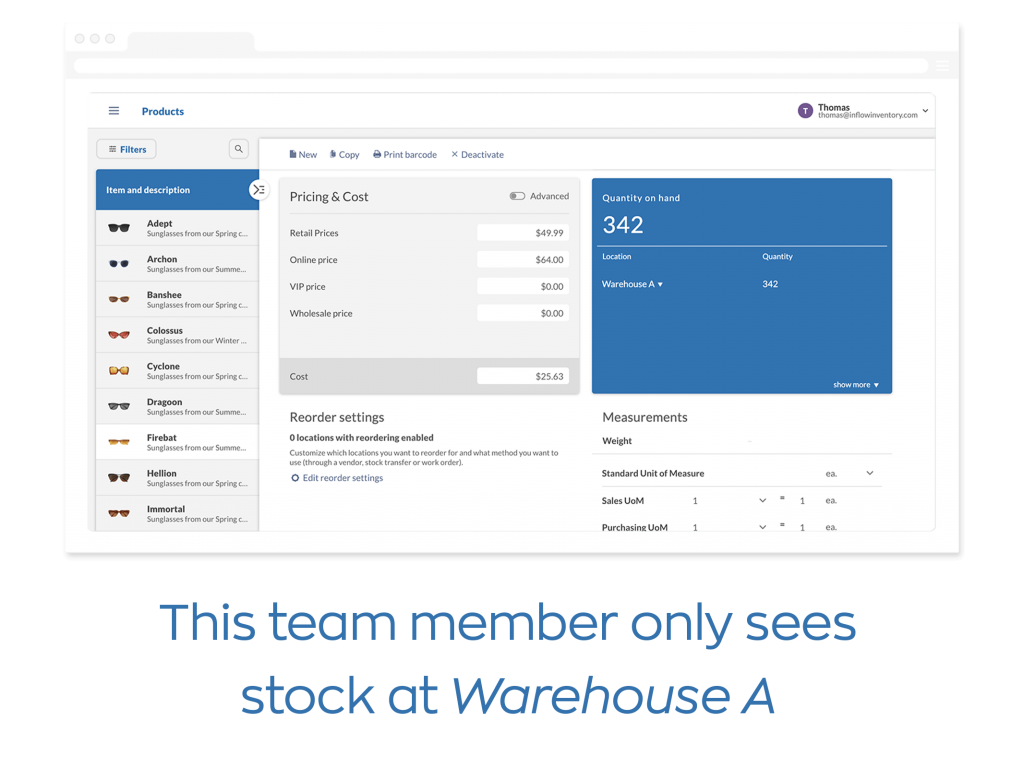 If a team member at Warehouse A checked on inventory, their product list would reflect only the numbers at Warehouse A. But if a manager was granted full access to all locations, their product list would show quantities across the whole business by default.
Restrict locations for sales teams
If your business has a sales team and each salesperson sells to a specific region, RABL might also be useful to you. If you assign a customer to a specific location, team members who do not have access to that location will not be able to see that customers. A sales manager could assign customer locations so that their team would see a smaller pool of customers and orders—specific to their region.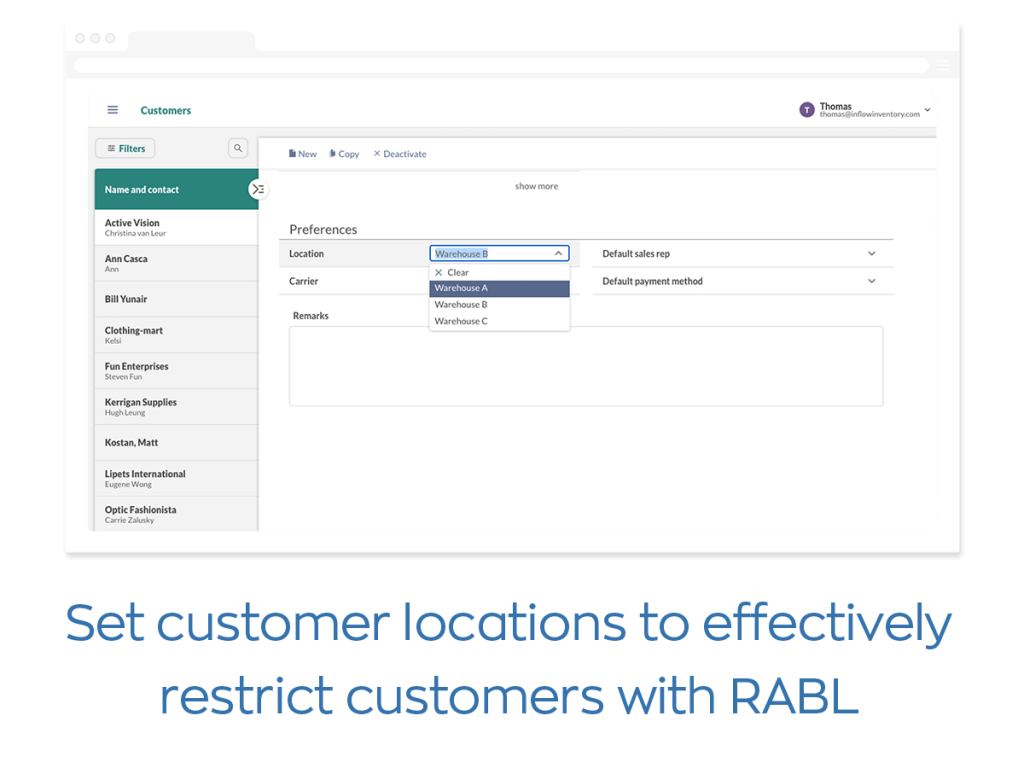 This helps managers to keep regional sales data separate, but it can also be helpful for sales staff. A smaller list of customers and orders is easier to navigate, and it reduces the chances of mistakenly creating an order for a customer that isn't in their region.
Learn more about RABL
If you'd like to learn more about how to restrict access by location, you can read our restrict access KB article.
If you're not using inFlow yet, you can start your free trial here: