With a few volunteer days under our belts, it was only appropriate that this one would require the most logistical coordination yet! It was a great opportunity to rise to the challenge.
We had reached out to Fred Victor, a local non-profit that focuses on homelessness, poverty, and mental health in the Toronto area. Fred Victor offers several services: a Friends Restaurant that serves hot meals, a social enterprise catering service, as well as short term and long term housing. That's how we found ourselves at one of their long term housing locations, digging dirt, pulling weeds and flipping burgers (amongst other things).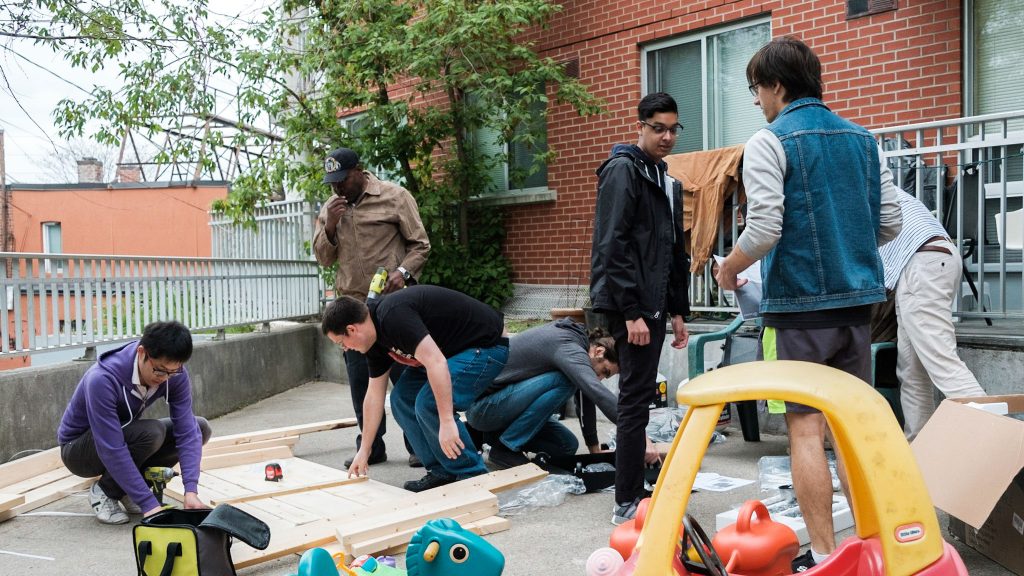 The staff at Fred Victor helped us put together a plan to revitalize the community backyard at one of their sites. The yard was overgrown with weeds and the lawn chairs had worn out at the seats. By the end of the day, we shared our progress with the tenants by inviting them to have a picnic with burgers made on a brand new barbecue.
In preparation for the revitalization, our team divided into groups to gather supplies: we did grocery runs; picked up plants and soil; bought a picnic table and gardening tools; and also visited IKEA for some outdoor benches.
Despite our best efforts at coordinating supplies, we still had to deal with a few extra hurdles. We had a shelving unit missing all its hardware, empty propane tanks, and no oil to season the barbecue grates with (I don't barbecue! Feel free to laugh at my expense — I did).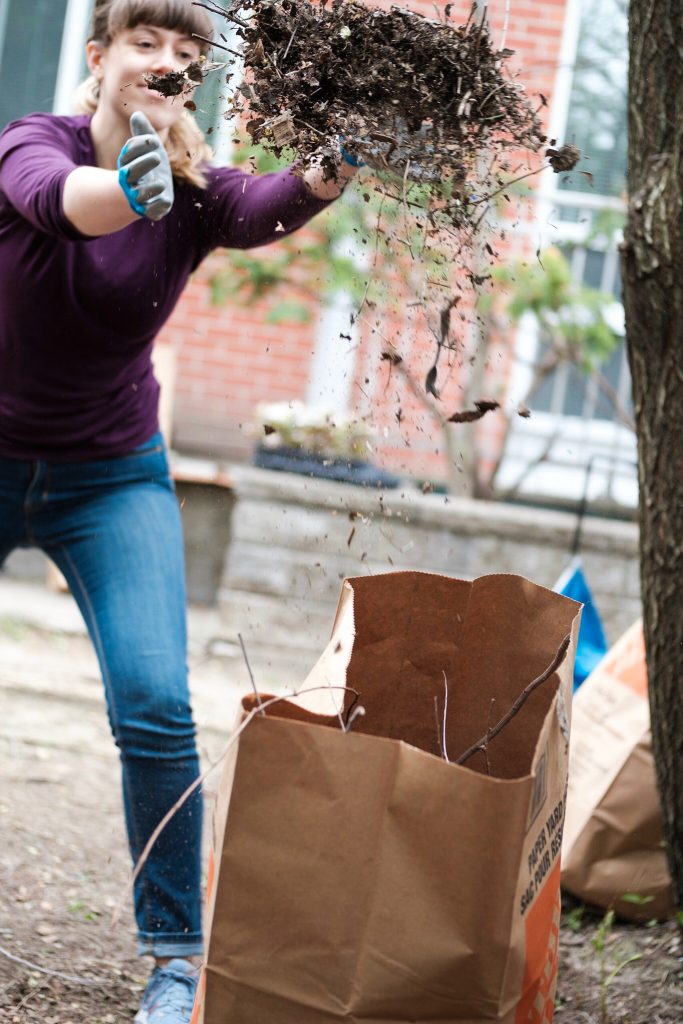 Enter Siobhan, normally Customer Support Champion, but on this day, Hero of the Missing Supplies. She drove around collecting all the parts we needed and spent a long time exchanging items at Canadian Tire. She was on constant standby as we added more and more items to her list. The joke is she now lives at Canadian Tire, where we are fairly certain she knows all the staff.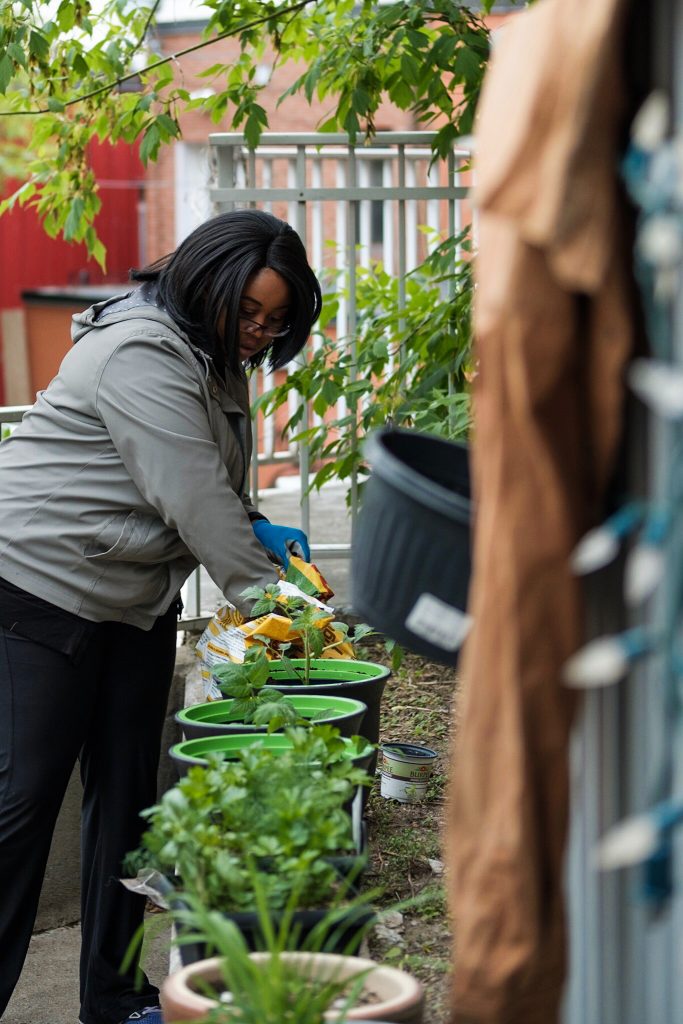 By the end of the day we had well-maintained flower beds with newly planted flowers and pots of tomatoes and herbs share amongst the tenants. The once-overgrown playground became a weed-free space for the kids and some new summer toys. A brand-new barbeque (with propane!), a newly assembled picnic table and benches were the final touches to help bring the community together in the summer. The festively decorated backyard became a great place to to enjoy a delicious spread of salads and burgers on a Friday afternoon.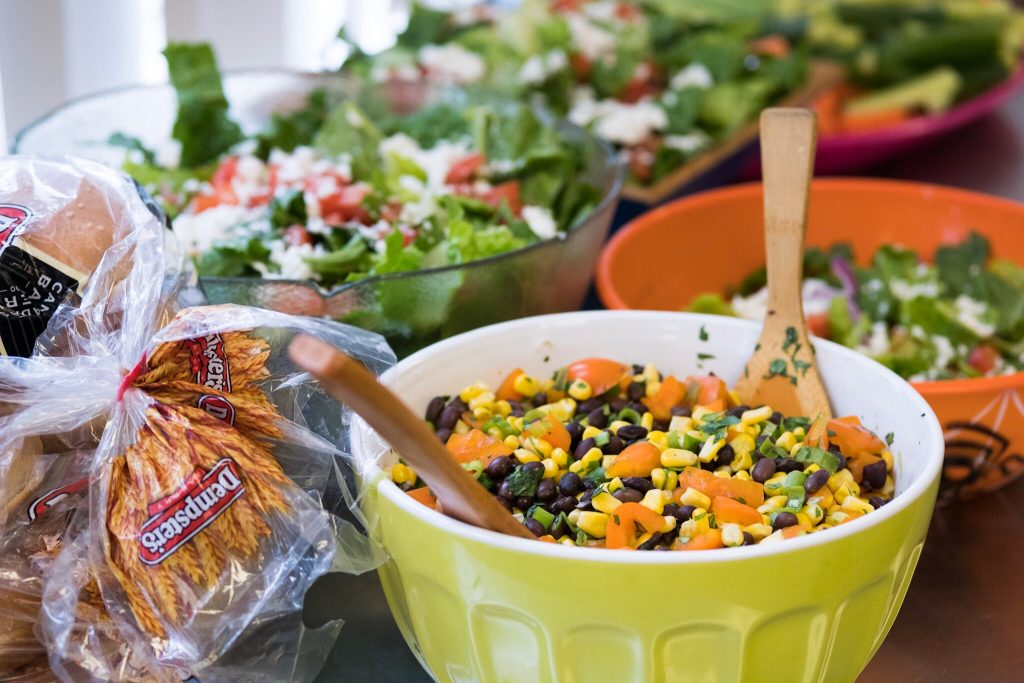 We met first-hand the people who will benefit from the new space, including one of the tenants who spent the whole day working alongside us and sharing his experiences. The local families joined us for our barbecue, and their kids made full use of the new outdoor toys. One boy in particular challenged everyone to a match of ladderball. It was funny when he declared himself the winner every time, regardless of the outcome!
Perhaps most appreciated by the tenants was a row of working computers that some of our team set up with donated monitors, keyboards and mice. It took a few extra trips back and forth to wrangle the necessary cables and monitors for things to work smoothly, but it was well worth it. For many people that live there, the lone computer in the community room was their only way to contact family and friends or job search. Now there are three workstations and a laptop to use!
Everything came together in the end, minus one factory defective shelf. I was impressed by how everyone on our team rose to the occasion as there was a need to fill.
It turned out to be a great day of working together and improvising. After all, what's a team building day if everything goes smoothly?