— 6 minutes reading
Intuit, the developers of the accounting software QuickBooks, recently announced that the 2020 version(s) of QuickBooks Desktop (QBD) will be discontinued on May 31st, 2023. Given the platform's popularity, this announcement has raised several questions. What does this mean? What's the future of QuickBooks Desktop? Is QuickBooks Desktop being phased out? If you're using QBD, what are your options going forward? What's the difference between QuickBooks Online vs. Desktop?
Let's dig in, and we promise we'll be quick about it.
QuickBooks Desktop discontinued
While "QuickBooks Desktop Discontinued" is an accurate title, it doesn't tell the whole story. Rather than completely shutting down, the 2020 version of QuickBooks Desktop will be sunsetting. This means that while QBD will remain available for current owners, it won't see any further updates or support. It also means that QBD users will lose access to any add-ons, including the popular payroll add-on. This has led many users to ask: is QuickBooks Desktop going away for good?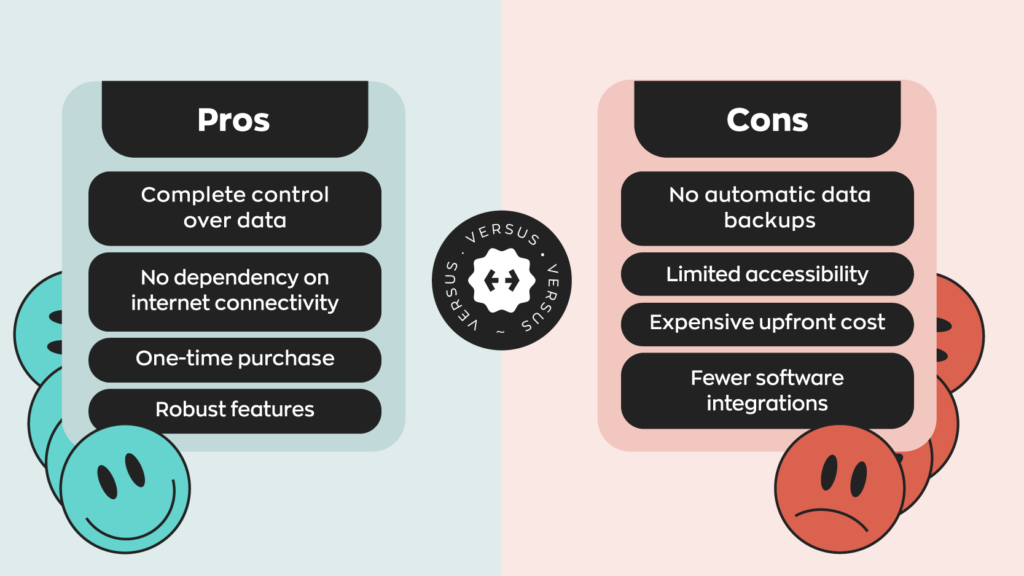 Is QuickBooks Desktop being phased out?
In short: no.
While QBD 2020 is sunsetting, there are other, more modern versions of QuickBooks Desktop. The QuickBooks Desktop 2023 edition was released in September 2022, and while Intuit doesn't actively advertise this edition (meaning you'll have to call their sales team), QDB 2023 will receive support for years to come.
However, if you're a current user of QBD 2020 and deciding what to do, consider these factors before making any decisions.
First, Intuit offers QBD 2023 to users on a subscription-based service. This is unlike the 2020 edition, which is a "one-time purchase" application. Introducing a subscription model is nothing new; QuickBooks has slowly been replacing its one-time-price applications with subscription models.
Second, QBD 2023 is significantly more expensive than QuickBooks Online (QBO). QBD 2023 edition costs $549 yearly, while QBO plans start at $180. Adding users to the desktop edition will also cost a lot more. It's safe to say that Intuit really wants users to consider switching to the online version.
QuickBooks Online vs. Desktop: what's the difference?
If you're unsure what the difference between QBO and QBD is, here's a quick primer.
QuickBooks Online is a cloud-based service. This means that users access the software through a web browser or application instead of using an on-board application. This requires an internet connection, but you can access it from anywhere that has one, regardless of distance.
QuickBooks Desktop is a local application, meaning you can only access it with the computer you install it on. You can install it on more computers in order to increase access points, but doing so incurs additional fees.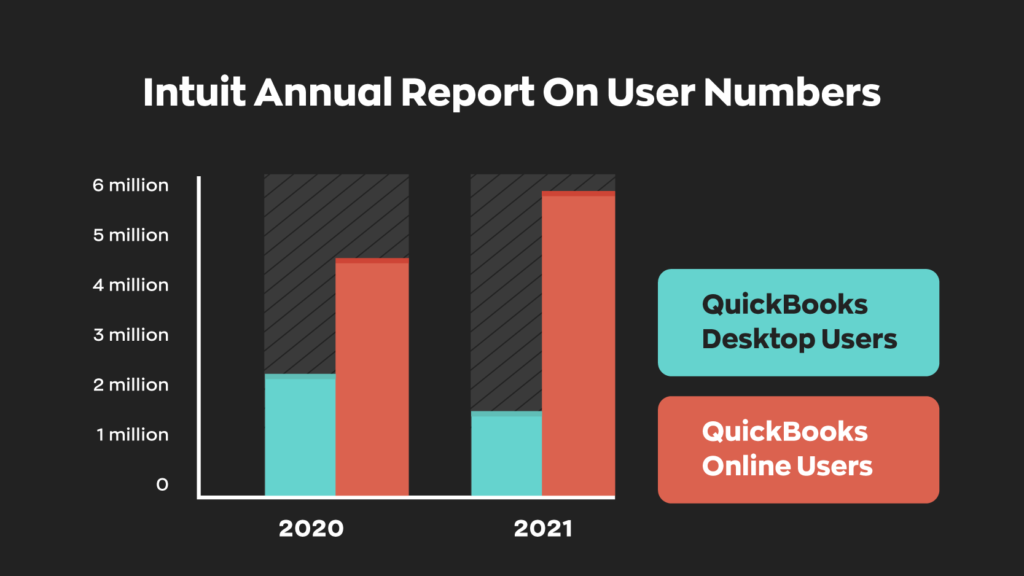 There are more differences between the two services, but these are the main ones. And while both services have similar features, some are exclusive to specific versions. Here are the important ones.
Only QBD offers sales orders. There are also ~50 more report types available on QBD than QBO, and only QBD offers industry-specific reports, as well as some other industry-specific features.
On the other hand, only QBO is mac compatible. While it doesn't offer as many reports as QBD, it provides automatic invoicing and has significantly more integrations. QBO also offers (optional) live bookkeeping support thanks to its cloud-based format. It's also worth noting that, at the time of writing, only QBO offers international invoicing.
The good news is there are other software solutions out there that can help replace the features lost if you move from QuickBooks Desktop to QuickBooks Online. For example, inFlow offers sales orders and inventory tracking, including setting reorder points. It also has a myriad of reports available to help fill the gaps and conveniently integrates with QuickBooks Online.
Can you continue to use QuickBooks Desktop 2020? 
Yes! But it's a bad idea. A really bad idea. Part of the sunsetting process means that Intuit will be cutting live support for QuickBooks Desktop 2020. If something breaks, you'll be on your own. In the worst-case scenario, you may end up being unable to migrate your data. You'll have to start from scratch or transfer everything by hand– neither of which are particularly desirable.
QuickBooks Desktop 2020 will also stop receiving security updates, leaving your systems more vulnerable. Whether you switch to a newer Desktop version or jump to Online, switching off QBD 2020 is a good idea.
How do you move from QuickBooks Desktop to QuickBooks Online?
With the "QuickBooks Desktop discontinued" message just around the corner, many users will look to switch to the online version. Luckily, according to QB themselves, all you really need to do is copy & export a file. There are some limitations, though. If your file exceeds a certain size (750,000 targets), you won't be able to convert it to QBO. If your file exceeds this size, you'll have to settle for exporting import and balance lists or start fresh.
Should you move to QuickBooks Online?
This is a tricky question to answer. No two businesses are the same, and every one of them has a different set of factors to consider. Making outright recommendations without this information would be irresponsible, but we can give you some things to consider.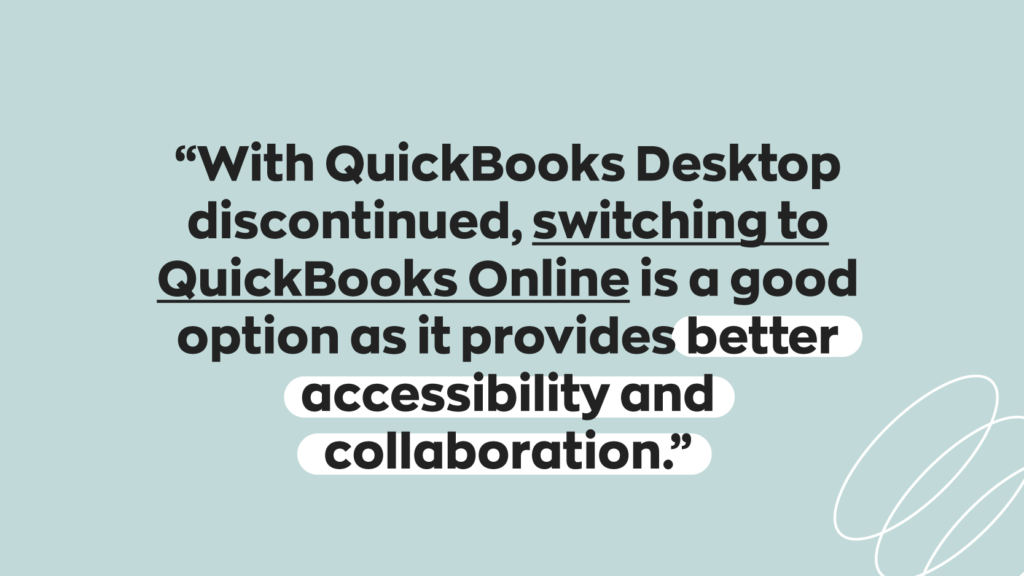 It should be no surprise that the biggest strength of QuickBooks Online is its cloud-based infrastructure. This allows for mobility that far exceeds the Desktop version. Instead of being bound to a specific computer, you'll be able to access QBO from any device with a browser. At the same time, if you don't have an internet connection, you won't be able to access QBO. In this day and age, though, having some sort of internet connection at any given time is the norm.
QuickBooks Desktop is a local application. As a trade-off for mobility, it doesn't rely on an internet connection and has a few exclusive features. On the other hand, it's significantly more expensive, so you'll have to be sure you need those extra features. Remember that you'll have to call in to discuss purchasing an updated version of QuickBooks Desktop.
Bundle your accounting software with other features
While QuickBooks remains one of the most popular accounting platforms on the market, it's only one part of your business. It's important to keep an eye on everything, and in this day and age, that usually means more software.
As you add more and more software, it's essential that they integrate with each other seamlessly. inFlow is an inventory management software that boasts a myriad of integrations– ranging from QuickBooks to eCommerce platforms like Amazon. And that's not all– inFlow offers comprehensive manufacturing software bundled with field service management. No matter your use case, inFlow can help.