— 2 minutes reading
The feedback for inFlow's new Label Designer has been fantastic. Hundreds of customers are now using the new labels, and we're even hearing about some of you digging old thermal printers out of the closet to see if they work (and they often do!).
We're excited about label printing too, so this week we've brought a few more improvements and added label printing to our mobile apps.
A few improvements to label printing
Thanks to customer feedback, we've now added a current date element to the inFlow Label Designer. This is great for adding timestamps, like exactly when you received or manufactured a product.
We've also improved inFlow Print Helper—the little Windows and Mac utility that enables you to print to label printers—so that it stays logged in for longer periods of time.
Print labels from your phone
As long as you have an internet-connected computer with inFlow Print Helper, you'll be able to print labels from wherever you are. And it of course works on both Android and iOS.
Print while receiving
One of the best use cases for printing is while you receive a purchase order, so we've added some new controls to mobile receiving.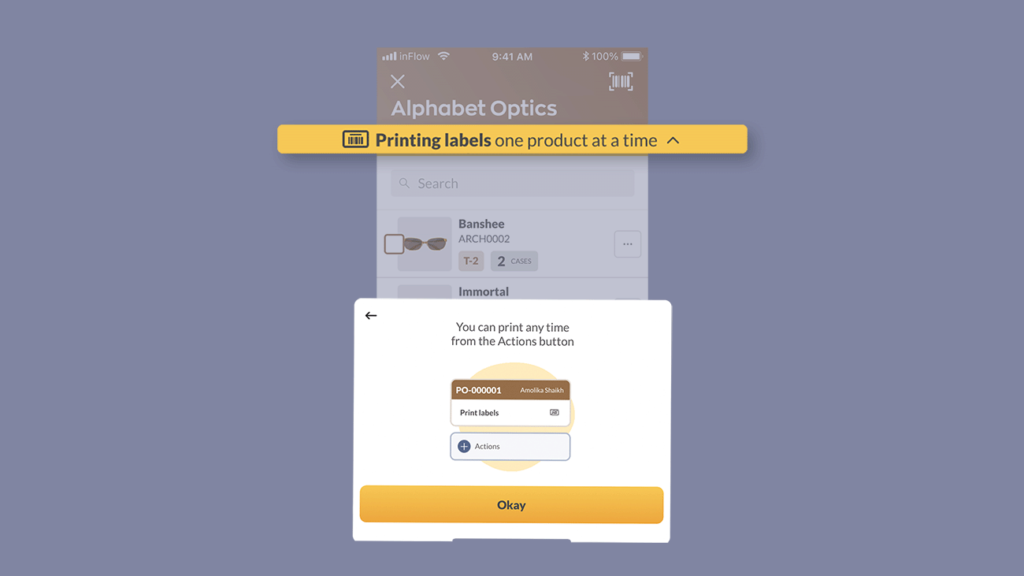 You'll now see the options to print labels as you receive each line item on a purchase order, or you can print labels in bulk after receiving.
In either case, you'll have full control over which label design and printer to use, and select how many labels you'd like to print.
Print one product label quickly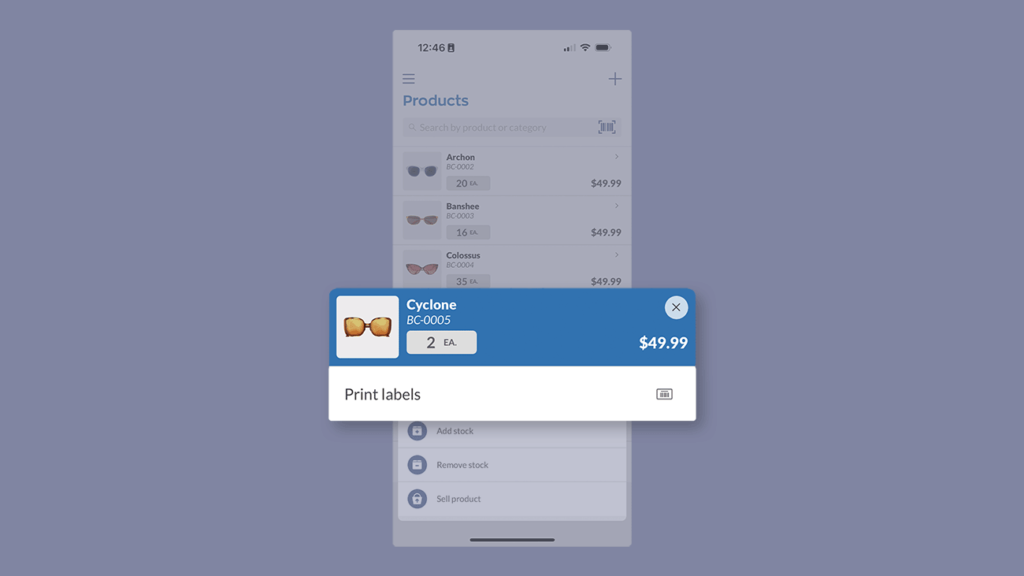 You might find one or two products that have lost or damaged barcodes. That's why you can now quick print a label right from the product list. Just tap and hold on a product and select Print labels and inFlow will print a label using the last-known settings for that product.
---
That wraps up our latest round of improvements to label printing in inFlow. We've expanded printing support to our mobile apps and we've improved the entire label printing process along the way.
If you're not using inFlow yet for designing and printing labels and managing your inventory, you can sign up for a free trial below: