New year, new features! While we've been enjoying some unseasonably warm(ish) weather here at inFlow HQ, it's still weather for staying inside. With that in mind we've brewed some tea (and coffee), hunkered down, and built some new features we think you'll be pretty excited about.
As a beta tester, keep in mind that you may find some rough edges in this version so, please get in touch with us at beta@inflowinventory.com if you hit any snags. We need your feedback to make inFlow better!
So without further ado, grab your favourite warm beverage, get comfortable and let's have a look at what's new and exciting in beta version 3.4!
Fixed Markup
So, you want to sell your items at cost do you? Have fluctuating prices from your supplier and a need to keep that markup at a cool 30%? Well you're in luck!
As of inFlow 3.4, it will be possible to identify a product (or products) as having a markup that is "fixed" so prices can be adjusted automatically based on your cost values. That way, when you receive a new shipment and those items are more expensive than the last shipment, you're not unintentionally taking a hit on profit.
This feature will be accessible from the product pricing window by clicking the triangle between price and cost.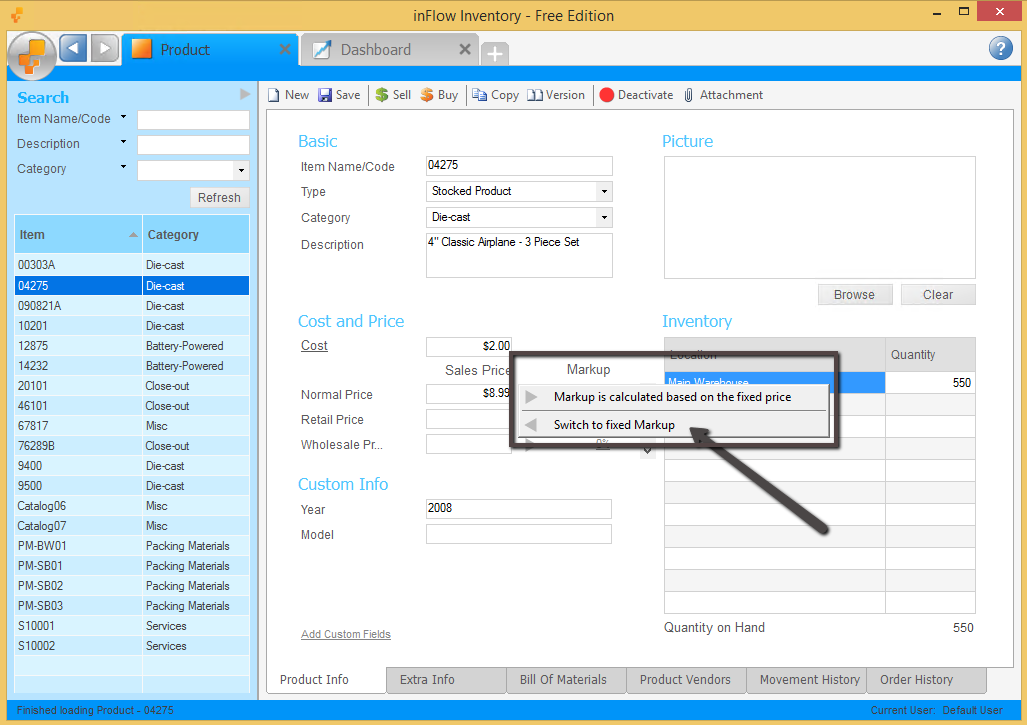 More specific information on that feature can be found here.
Print/Email multiple documents at once!
Looking to print your invoice, packing slip and box labels all in one go? inFlow will now allow you to print multiple documents at once from an order, saving you valuable time. You'll still be printing from the same area of the order but you'll now have the ability to select multiple documents and print them all together 🙂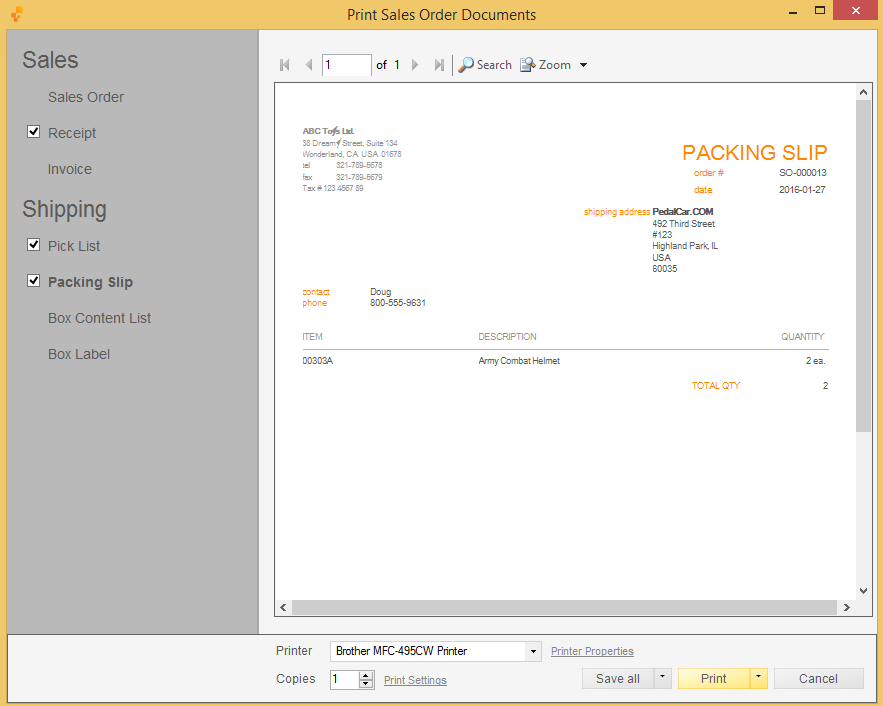 For more specific information on this feature can be found here.
Tax inclusive pricing
This is a biggie and something we've wanted to do for a while. Along with the ability to set fixed markup on your prices, inFlow will now be able to let you set your prices and mark them as being tax inclusive.
Rather than troubling yourself with calculating the pre-tax price, you'll be able to set it and forget it. inFlow will ensure your invoice reflects the proper prices AND the value of the tax you charged your customer.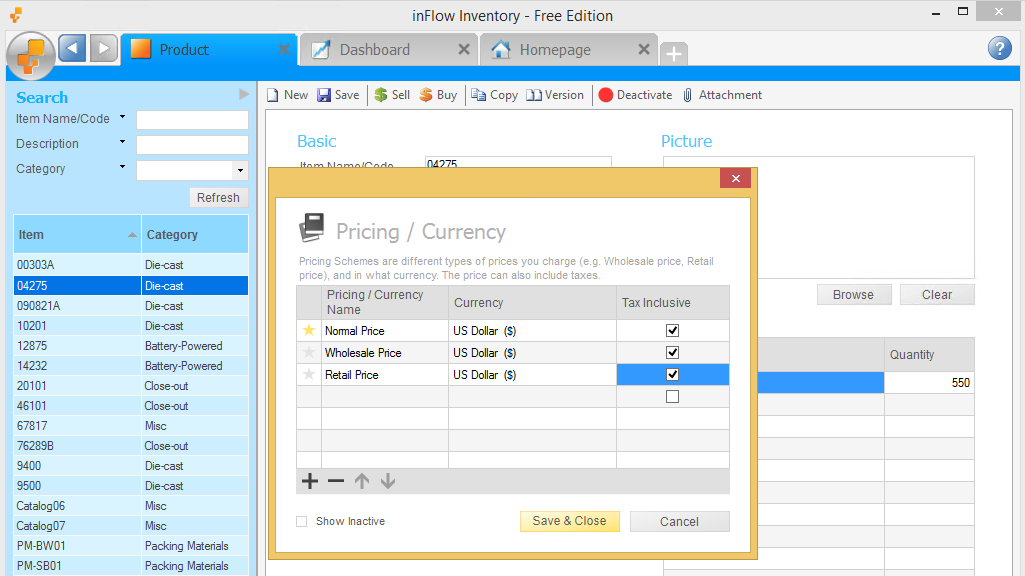 More specific information on this features can be found here.
Ready to try it out? Get inFlow v3.4 beta NOW at: http://beta.inflowinventory.com.
—
Not getting our beta updates? Sign up now by logging into your account here: http://manage.inflowinventory.com/ and under the company profile area on the left click "edit" to opt in to future beta releases!