An inventory template or dedicated inventory management software?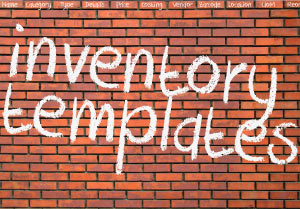 As a business grows, so does its need to manage various functional areas. The tools and services that you use when you first start your company will change over time. One of those functional areas that inFlow software can help with, of course, revolves around inventory.
As a guest blogger here, I recognize that, for some people, switching to a full-fledged and powerful inventory system like inFlow — while at the same time starting up or expanding — can be daunting. So I went out and found some inventory spreadsheet solutions to serve as an interim solution (the keyword being interim, or short-term). Most of these are free or low-cost and can help you manage inventory, but they will be limited as you try to grow your business.

Eventually, you will hit a wall with what a spreadsheet can do. That has been my personal experience, too, in running a small business with basic tools. You can manage with spreadsheets for a period of time, but you will find as I did that you will end up spending too much time hacking together a solution to save some money. And you'll spend at least a day trying to make a spreadsheet formula work.
Let's look at the pros and cons of simple spreadsheet software first.
The pro's of using inventory templates to track inventory
You probably already know how to use it, at least the basic functions. There's not much of a learning curve.
Inventory spreadsheet templates are also already built into Microsoft Office, which most businesses already own. That makes it a low cost, easy alternative to learning an inventory program. There are also several different options available (more on the spreadsheet options later).
Pros of inventory spreadsheets at a glance:
No learning curve (at least for the basics)
You may already have Microsoft Excel installed
Many options are available and it's relatively easy to customize
The con's of using an inventory template to track inventory
While using spreadsheets, your inventory is not automatically updated every time you buy or sell an item. You have that added step of manually updating the sheet each time.
Additionally, there is no way to automatically reorder stock, and there is no concrete way to know when stock needs to be reordered unless the spreadsheet is kept constantly and fully up to date. In other words, the administration of inventory has to be done in your head when using an inventory template or Excel. Of course this can be time consuming and stressful, with the added probability of more errors.
There's also no easy way to share data from Excel with other members of the team.
The creator of the sheet becomes to go to person when anything needs updates. You could try a cloud service like Google Docs or Office 365, but if something isn't adding up, it's all up to the creator to fix it.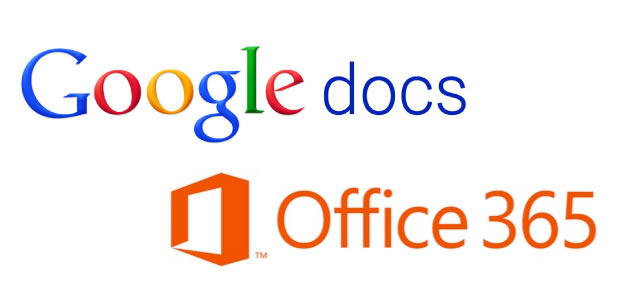 Cons of inventory spreadsheets at glance:
No automatic updates of your stock levels
A system of checks and balances will need to be implemented to prevent discrepancies (errors in data entry)
No low stock alerts, no automatic reorderin since nothing is tied to a cash register or purchase program
Not easily shared
Inventory template and spreadsheet tools and downloads
This site offers different inventory templates for Excel, Open Office, and Google Docs, and they are sorted by category. Sell only drinks? They have a template for that. Do you sell food? There's one for that too. Sell both food and drinks? No problem, they have that covered as well.
ABACUS Excel Inventory Template Tracker
This particular Excel based solution works well for small- to medium-sized businesses. It incorporates many different menu-driven options, and has pop up help boxes, in case you need additional guidance.
This handy little website has all the possible different software applications you would need, all for free! It includes the inventory tracking system, an invoicing template, barcode label printing software, and much more. What's even better is that it offers several different variations on each of these different types of programs to ensure that you have variety available.
Microsoft Contents Inventory List
This particular inventory template is offered by Microsoft at no charge. It is more simplistic than the others so it's a good choice if the others become overwhelming.
Microsoft Home Inventory Spreadsheet
This inventory template allows for a listing of the inventory of a home. It's meant for insurance purposes; however, it may easily be modified to work for business inventory as well by simply changing the headings of a few columns.
Inventory Spreadsheets vs. Dedicated Inventory Management Software
The goal of this post was to share as many options for inventory control since inFlow Inventory is in the business of serving small business.
Hopefully you find these links to inventory templates helpful. Of course you can avoid having to use inventory templates and spreadsheets by using dedicated inventory management software. After all, as your business grows, your spreadsheet demands will grow, too.
As a small business owner who must manage a small amount of inventory on a project-basis, I have used Excel. It works — although I still have to manually produce business documents such as purchase orders, sales orders, and shipping orders. inFlow invited me to post, since I shared some of my experiences with them while reviewing the software. You can see the full review here.
Or you can try inFlow Cloud for yourself, right here: