inFlow On-Premise 3.6 is focused on fixing a few outstanding issues reported by our users, but we couldn't help but throw in a few improvements along the way. So in this update you'll find a few extra features to help make day-to-day work in inFlow a little easier and more accurate.
Pick date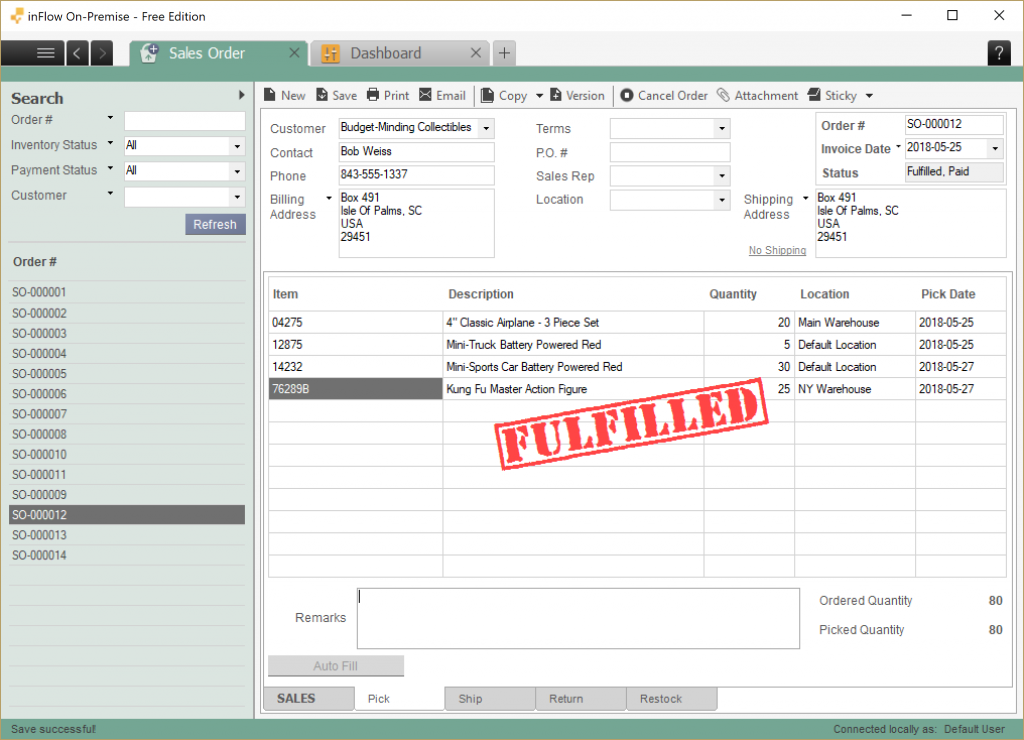 inFlow On-Premise users can now increase inventory accuracy by using the Pick Date on sales orders. This column shows up in the Pick or Fulfill tabs, and it's especially handy if your business needs to differentiate between when an order was made and when an item was actually taken off the shelf. For full details on how the Pick Date works, check out our support article.
Click to enlarge pictures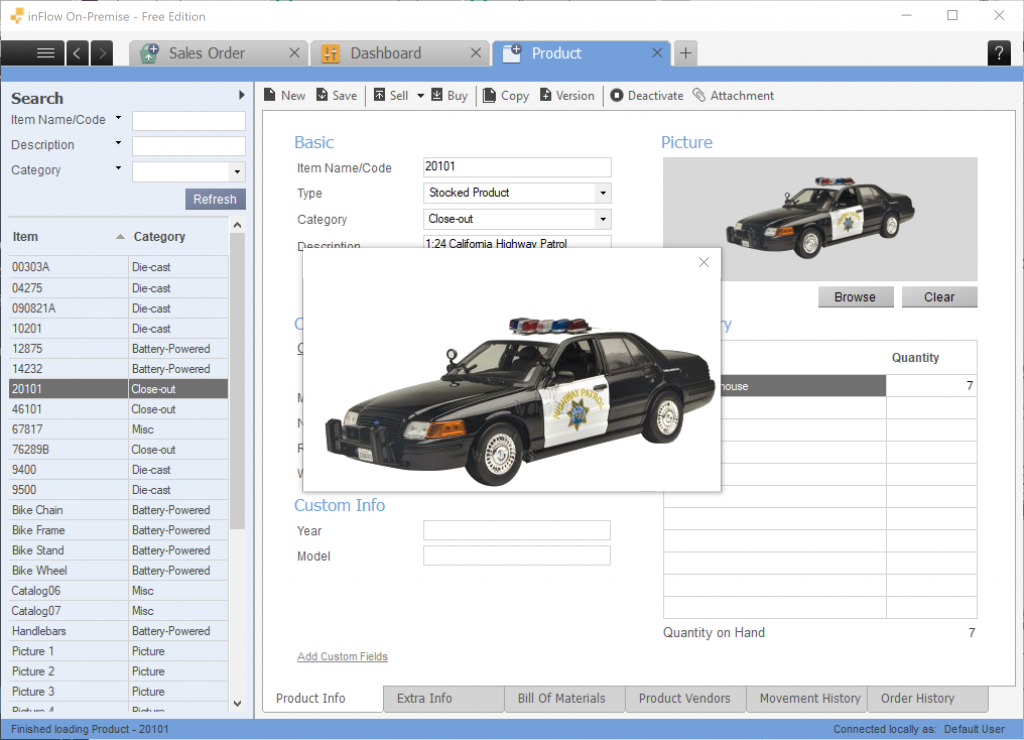 Another change we've implemented is a "click to enlarge" feature on any products that have images attached. If you've ever squinted to see an image in the PRODUCT tab, you can now just click on it to enlarge it. This is perfect for those times where you're comparing a lot of very similar products and trying to see the differences between them.
Improvements to
Inventory Summary
Finally, we've added Quantity on Hand, Quantity Picked, and Quantity in Transit columns options to the Inventory Summary report. We hope this helps to really break down what the status of your inventory is without having to dive into your orders.
These are the changes you can look forward to, but we've included many more fixes. For the full details, you can head to our release notes page.
How to update to inFlow On-Premise v3.6
As usual, the best way to check for the update is to log in at https://manage.inflowinventory.com, and then download the update in the lower-right corner. If you're using inFlow On-Premise across multiple PCs, we suggest updating them at the same time to make sure they can keep in sync.