The new Online Showroom feature in inFlow Cloud was something we were very excited to release. At its core, showroom is an online catalogue for sharing your inFlow products. But it can be used for a lot more than just showing your product images and prices.
Default Showrooms
for everyone,
Special Access Showrooms
for special customers
When you activate the showroom feature for your inFlow account, you'll always get a Default Showroom that can function as your general catalog. If you need to show your products to a potential customer, the Default Showroom is a great option.
But what about those long-time or wholesale customers that you already have an existing relationship with? You'll want to show them just the products they care about and the special prices they're used to — and this is exactly what Special Access Showrooms provide. You can tailor these showrooms on a per-customer basis, and send email invites so that only that customer can view their showroom.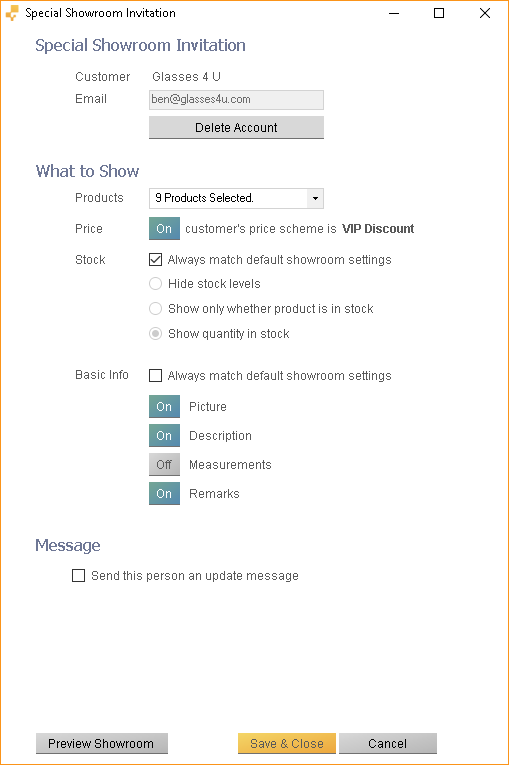 Showrooms give your business an online presence
If you're not already using an e-commerce platform like Shopify to sell your products online, then the showroom is an easy way to give your business an online presence.
If you've already set up your products with pictures, descriptions and prices, then all you need to do is activate your showroom and share the Default Showroom URL. Showrooms are not set up to receive payment, but embedded contact information makes it easy for any customer to get in touch if they'd like to buy something.
---
We're excited to take the showroom feature even further, so give it a try and let us know what you think in the comments.
If you're new to inFlow and want to give the showroom a try, you can try inFlow Cloud for free.