Maybe it's just us, but nothing says January like a fresh version of inFlow inventory. This version had us tightening the bolts to make inFlow a more reliable day-to-day tool, but we've also included a few great extras.
Count sheets (a.k.a., cycle counts) for all!
There used to be two types of inFlow users: those with Count Sheets and those without. However as of v3.5.1 Count Sheets are available to all inFlow license types, which means you can use them with a Free, Regular or Premium license if you have inFlow v3.5.1 or higher installed.
There has never been a better time to count all of the things you have in stock! If you're not sure how to start, we've written this cycle count workflow just for you.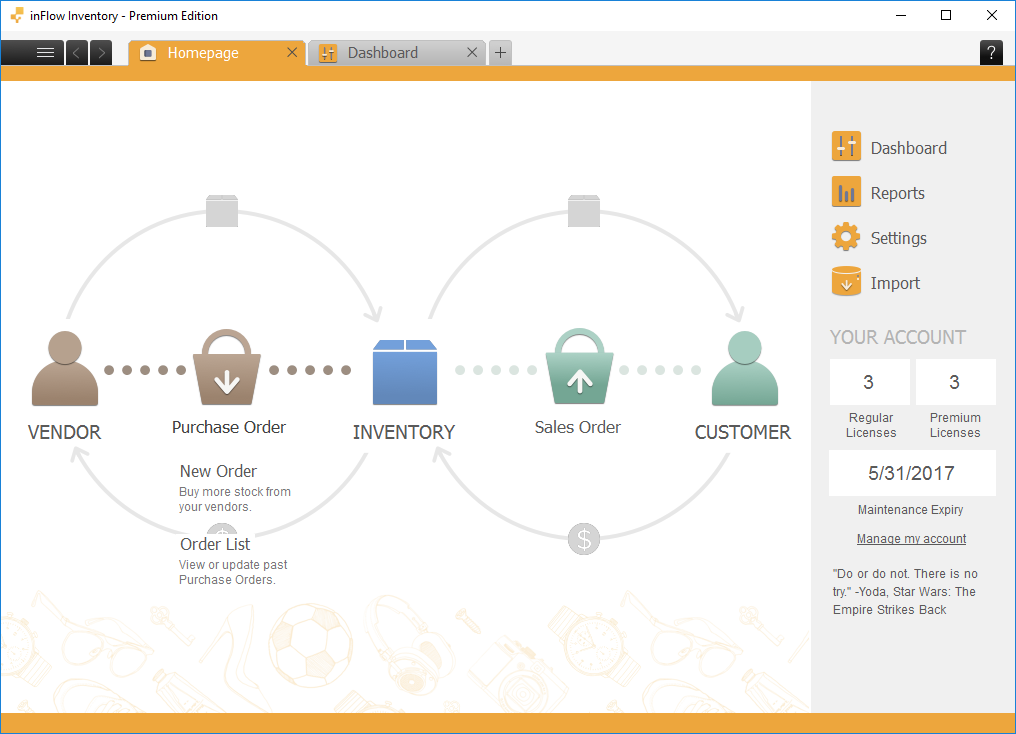 A streamlined experience
inFlow 3.5.1 also unveils a new look for the program. We've put a lot of thought into this redesign of the inFlow Inventory experience, and so we've written a whole other post about it, if you'd like to pore over the details with us.
Ready to try jump onto inFlow 3.5.1? Get it NOW at: https://www.inflowinventory.com/new-update.