It's a new year and if your resolution is to get a handle on your inventory, we've got you covered!
Not sure where to start? We've been putting together an online learning platform called inFlow Academy to help you get familiar with inFlow through videos, interactive questions, and printable summaries. Learn the best way to set up your business to take advantage of all that good stuff inFlow has to offer!
We teach you how to add products, choose options, and even use barcodes. You can learn the ins and outs of sales orders and purchase orders too. There's lots to check out and we're adding lessons all the time so be sure to come back often!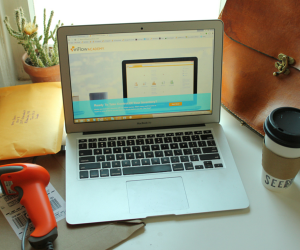 If you're already a seasoned pro, the inFlow Academy is also a great way to train new employees who'll be using inFlow (and who knows they might even teach you a thing or two)!
Each topic includes a video lesson with detailed instructions on behind the scenes settings and how to complete daily tasks in inFlow. After each lesson, you can also find a PDF summary of the content covered in the lesson that goes over the key points; you can save it or print for reference later.
There's also a "check your knowledge" section that you can go through at your own speed. It takes you through questions related to the lesson content aimed to refresh and reinforce what the video taught in a more interactive way.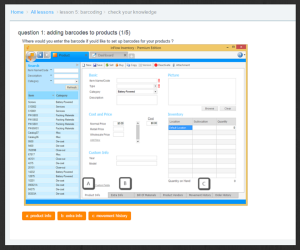 So what are you waiting for? Visit inFlow Academy today and here's to being inFlow savvy and organized for 2016.
Cheers!