Most of inFlow's updates center around enabling a new kind of workflow, but in version 3.5, we wanted to step back and look at how inFlow displays your data. So we've taken the time to ensure that inFlow fits in with modern operating systems like Windows 10.

Preserving muscle memory
We put a lot of thought and care into this new design: we tried new color schemes, tweaked icons and buttons, and even revisited our inFlow logo. One thing we were careful not to do was disrupt the muscle memory that people have developed over months or years of inFlow usage.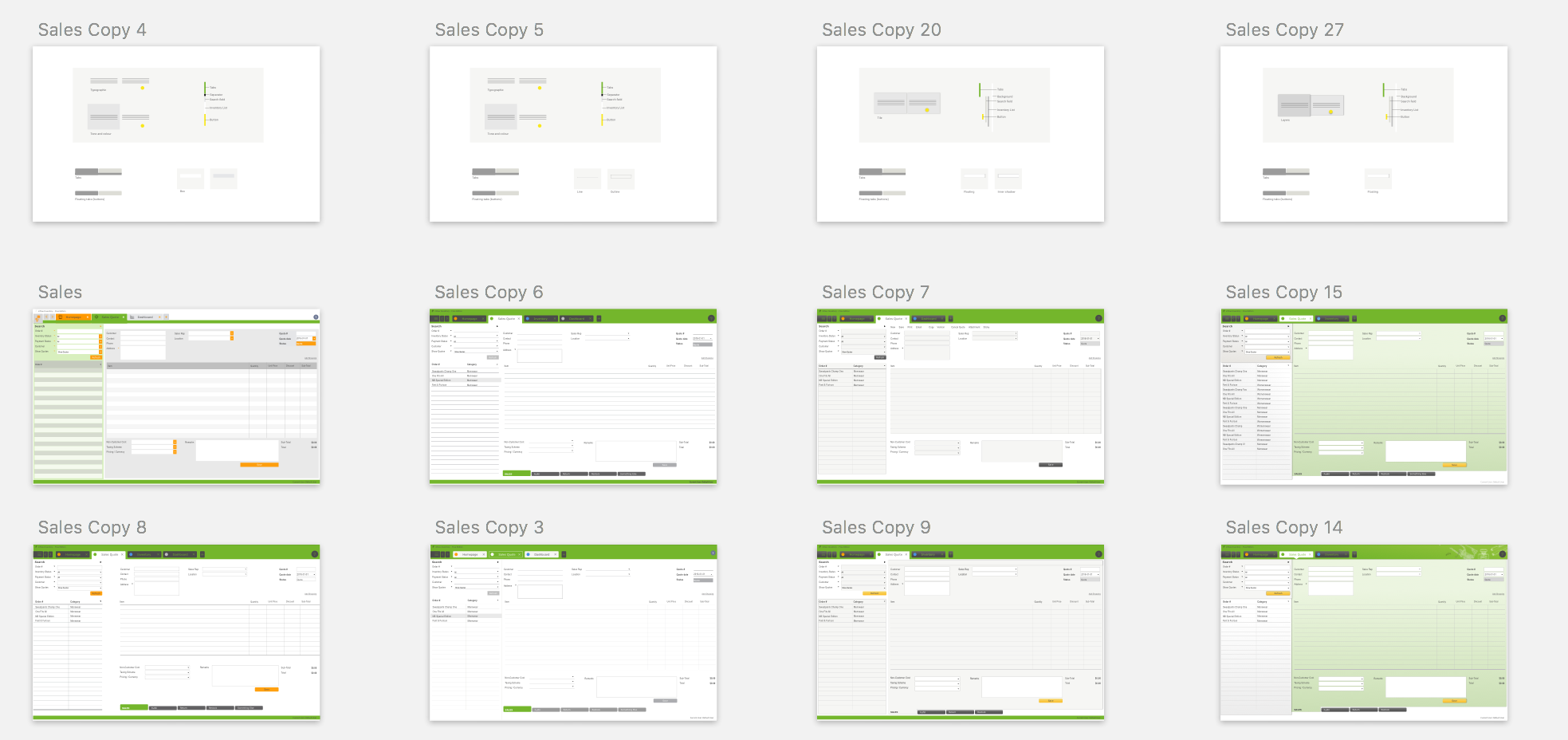 So if you're concerned that buttons will be in different spots, or that columns have been switched around, you'll have no such issues in v3.5. The controls are exactly where you left them before updating — they're just a lot cleaner now!
Refreshed palette
Color has always been an integral part of the inFlow experience. Blue borders signify that you're dealing with products, whereas green borders let you know that you're dealing with sales order or customers. However, rounds of research and customer feedback informed us that these colors were previously too bold — especially given inFlow's role as software that stays on the screen all day long.

Big pops of color are great in vivid landscape shots, but they can be fatiguing within the confines of an application. This is why inFlow 3.5 uses a refreshed color palette with decreased contrast to stay easier on the eyes for all-day viewing.
Selective application of color
Our latest design is also more selective with its use of color, in order to help your data stand out more. Our eyes are naturally drawn to highlights and color, so we've simplified the icons, action bar and menus to minimize the visual noise on screen.
As an example, here's what the Inventory menu looked like in v3.4.1, and what it looks like now in v3.5: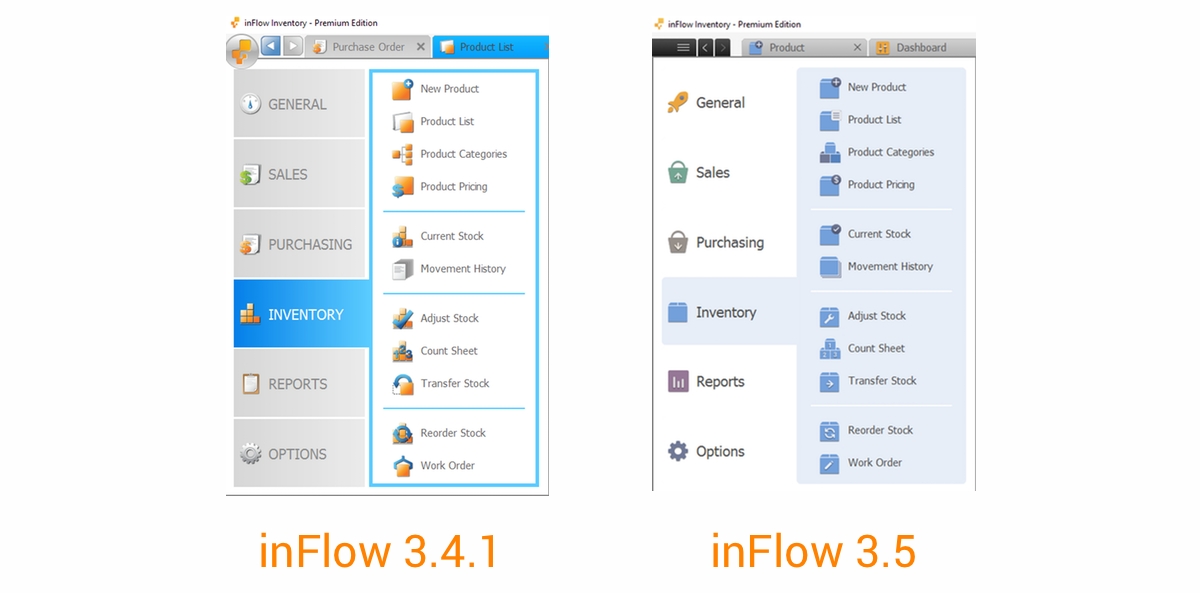 The colors in each icon are now consistent based on the category they belong to: inventory icons are blue; reports are purple; and the home functions are in a fresh inFlow orange. The base color will always tell you which category you're viewing.
Looking forward
Our goal with this update was not to rock the boat, but to make smaller sets of precise changes to improve the experience of using our software. What we've come up with is a forward-thinking design language that makes inFlow look at home on modern computers, and will also allow inFlow to grow beyond the desktop PC. We hope you enjoy it!