Do you assign specific customers to specific sales reps?  You can always select the appropriate sales rep at the order stage, but what if you wanted that information selected automatically?  As of version 2.4 you will be able to assign a default sales rep to your customer in their record.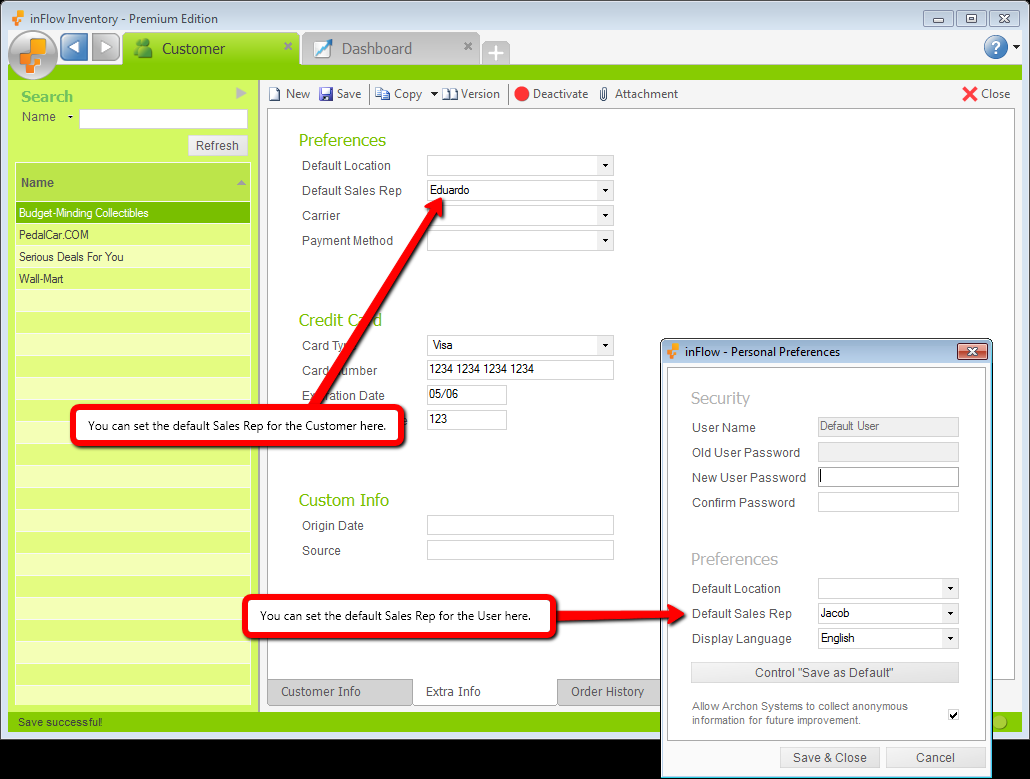 This means that when a staff member creates a sale and chooses that customer, the appropriate sales rep will be automatically selected at the top of the order.  If there is a change to the sales rep you can still change the rep from the sales order window but by default you will not need to select the rep.
How about a bonus tip?  Users can set a default rep too!  By setting the default rep for your user account (by going to Main Menu > Settings > Personal Preferences) the system will select your default rep in the sales order when it's created, allowing you to concentrate on the customer and your sale.  Now you can pull reports on your various reps' sales figures and ensure they're getting the credit (or commission) they deserve!
Do you have a time saver you'd like to share?  Send it our way at support@inflowinventory.com.  If your suggestion is chosen your name and a link to your website will be shared.