So you've got a report that you have to pull weekly (or even daily) and it involves having to change a few of the default filters and groupings for that report.  So far you've been making these selections every time you re-open that report and it's getting tiresome. 
Try using the "My Reports" feature in inFlow.  This feature allows you to set up your defaults for a certain report and then save it to a special section called My Reports.  When it's time to pull the report again just go to My Reports (Main Menu > Reports > Reports List > My Reports) and choose the correct listing.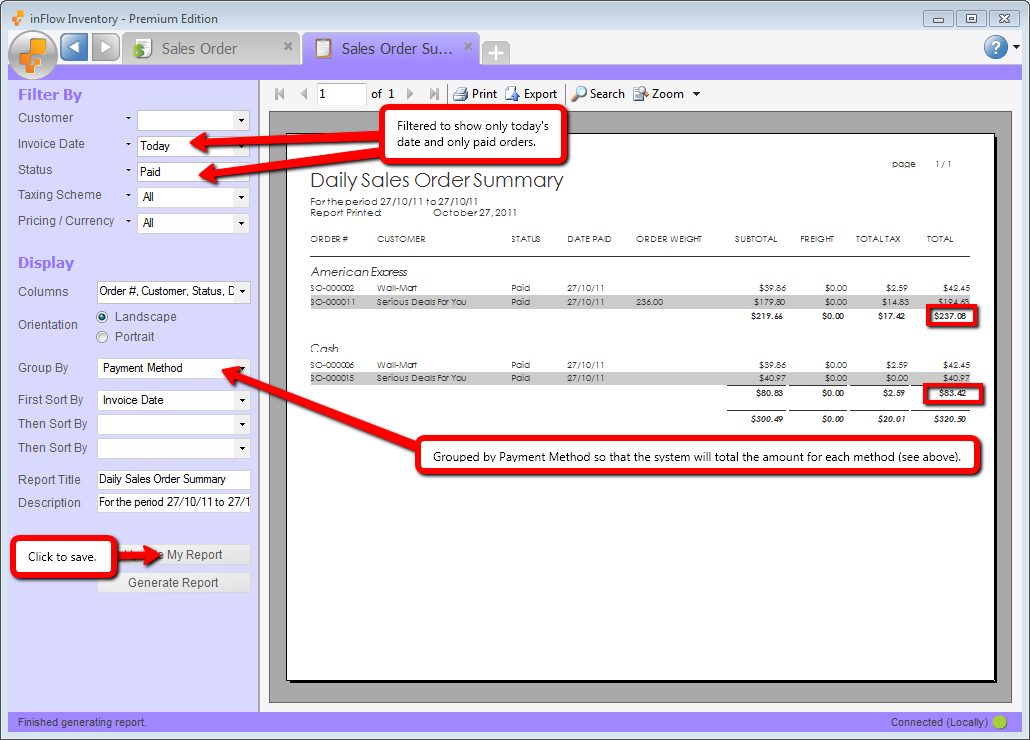 For example, if I have a retail shop and I want to pull an end of day report to make sure the money I've taken in (and electronic slips for credit and debit) are correct I may want to use a Sales Order Summary Report.  I would group the report by Payment method and set to filter out any order which did not take place today and which is not paid.  This will allow me to know how much cash I should have in my till and the total amount that my credit and debit slips should add up to.  By clicking "Add to my Reports" at the bottom of the menu I can come back tomorrow and run the exact same report without having to re-select any of my filtering choices.
Do you have a time saver you'd like to share?  Send it our way at support@inflowinventory.com.  If your suggestion is chosen your name and a link to your website will be shared.